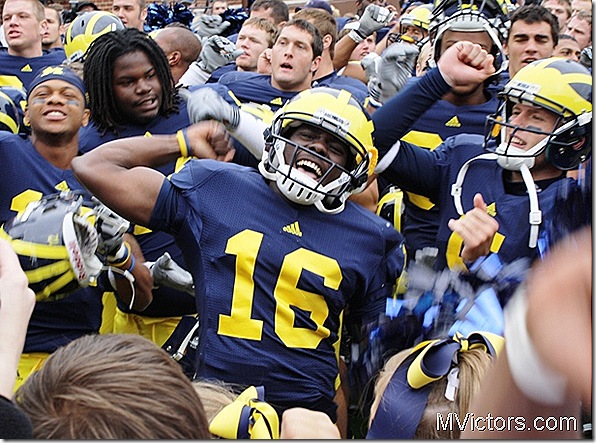 Denard is doing just fine.    A few observations:
He ran over to the student section after the game.
Obviously he was feeling above average during The Victors (above).
When Gardner scored at the end of the game, he met him near the sideline and jumped (pretty high) to do a butt bump or whatever you call that.
Rich Rod said he's fine after the game, not planning to do any further tests.   Further, RR said he could have put Denard back in the game if he needed to.
Consider what Denard did today in the nine minutes of elapsed game time that he played:
189 total yards
Two TDs
That's 21 yards per minute and a individually Yostian 1.33 points per minute.