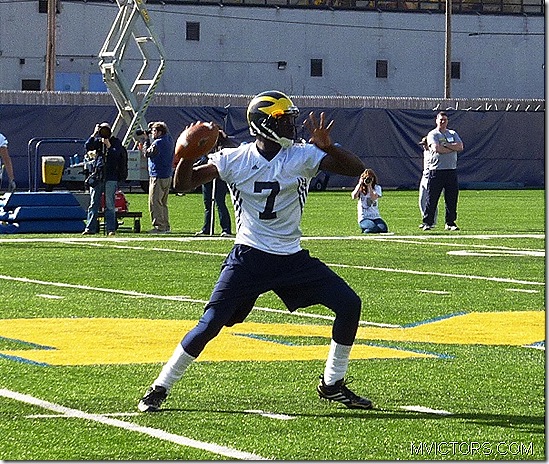 Most eyes were on #7, that's QB Devin Gardner of course
What a great day and I couldn't resist swinging by to check out the first practice of the year out at Schembechler Hall.  
Big news?  QB Nick Sheridan is hanging up the cleats and Rodriguez advised he intends pursue coaching.  He's got a semester or so of work left and I guess he can't technically be an assistant until he finishes up.  Sheridan was watching practice today and I'm going to try to do an interview in the next couple weeks.  Stay tuned.
Anyway, here's a few photos from the big day.  Rodriguez spoke to the media for about 10 minutes and eventually we got to head outside to watch 4 "periods" (5-8) of practice: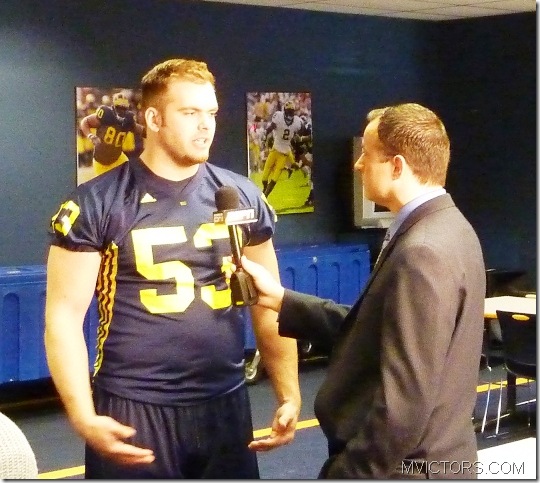 Joe Schad of ESPN interviews Ryan Van Bergen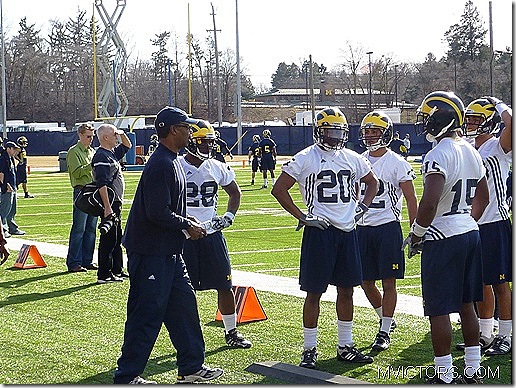 Fred Jackson coaching up the backs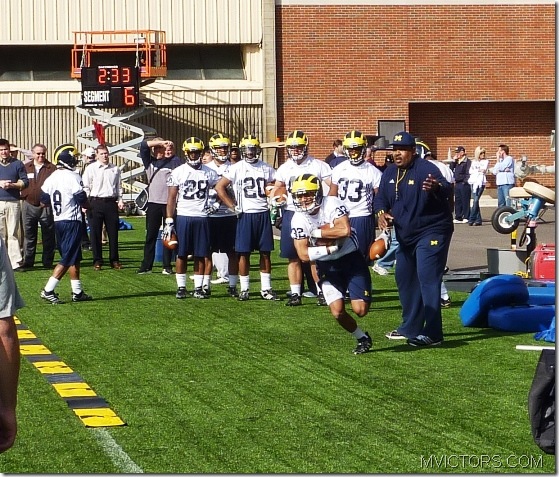 Calvin Magee works with the backs as well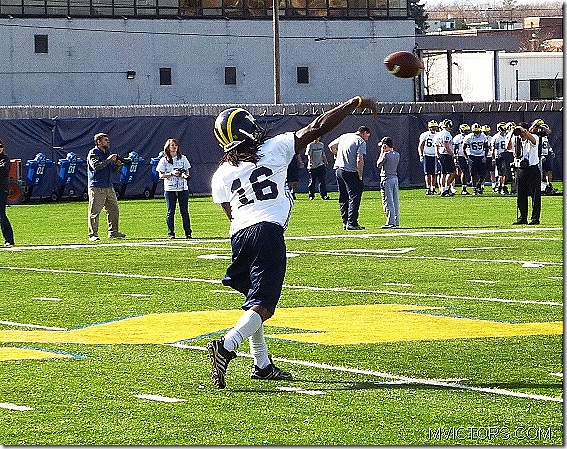 Denard Robinson warms up.  Rodriguez admitted that they'll be doing "different things" with #16, "moving him around."  RR hinted that this would be at WR.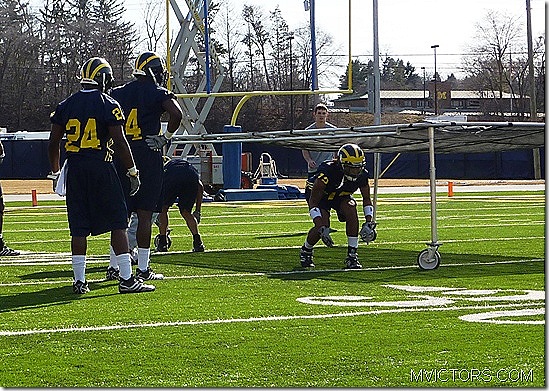 The guys wearing blue are the defense.  Here the corners working on getting low.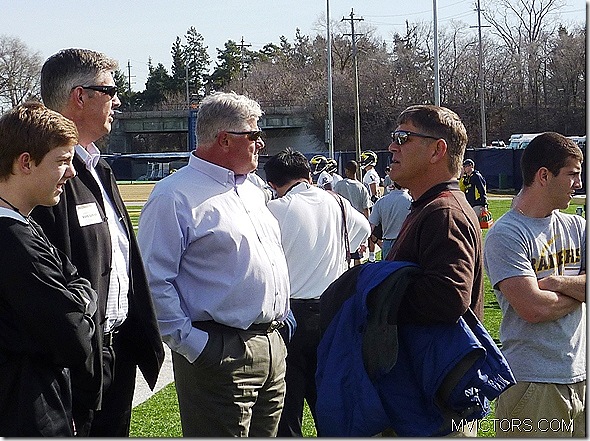 That's Ricky Leach (holding his lucky blue jacket) along with some former players.