For those out of town, a few pics outside the Schembechler Hall renovation, scheduled to re-open in April: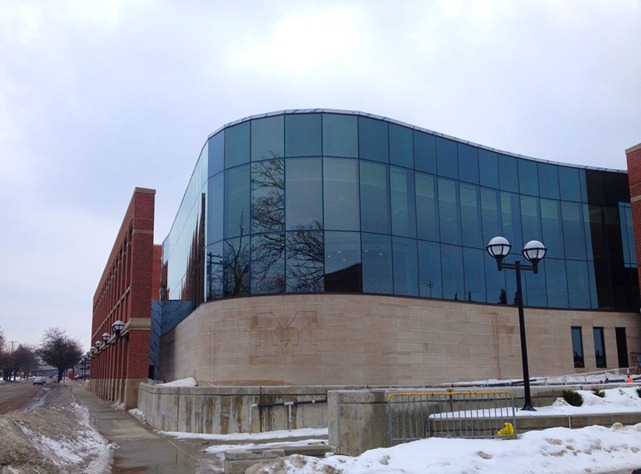 Corner facade from State St – note the block M in stone on the corner.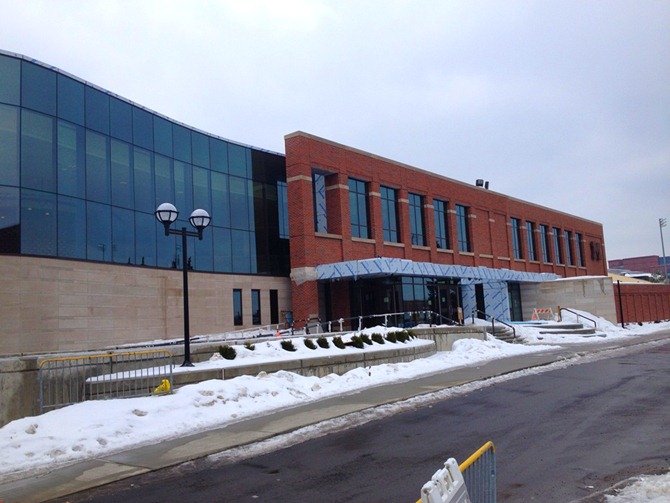 A view of the entrance from State St..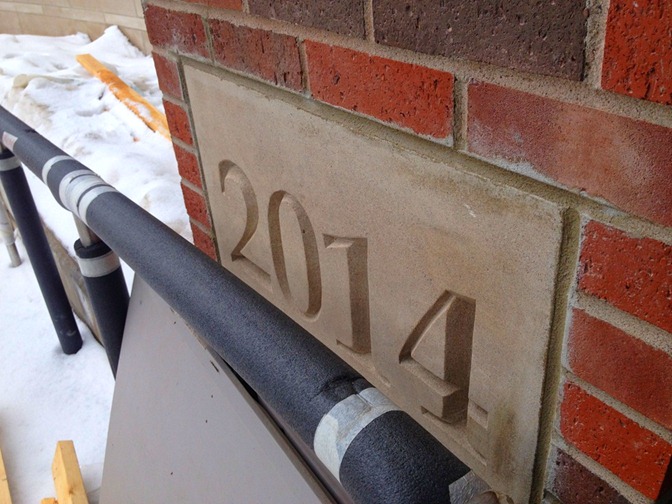 Cornerstone is in – what did they put inside? Singing frog named Michigan J.?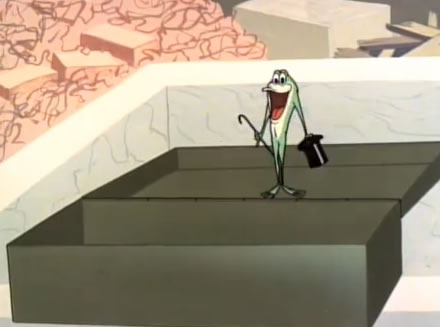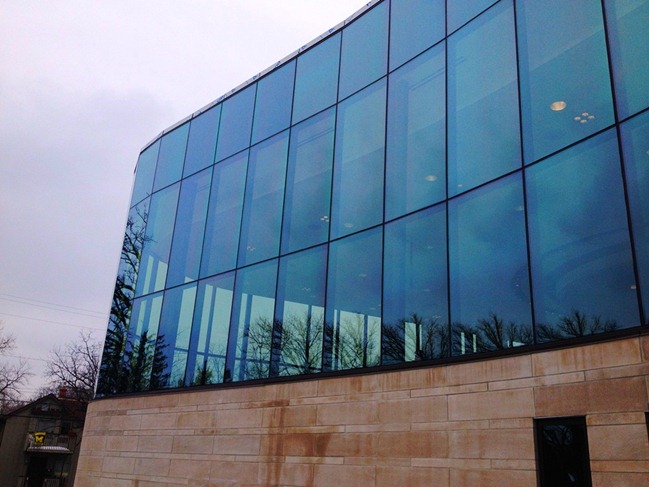 The glass wrap-around from the sidewalk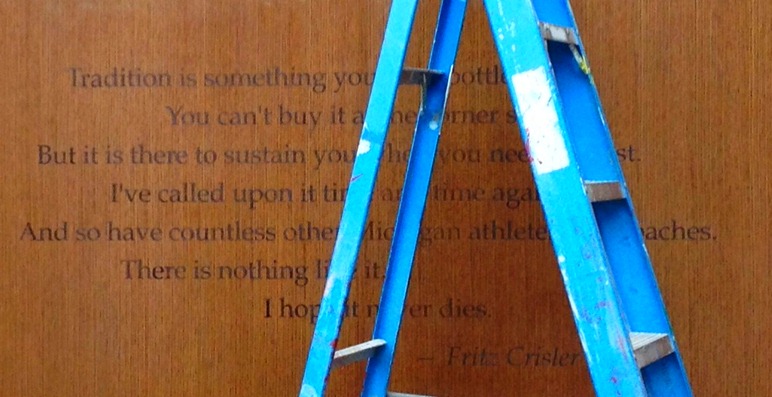 Epic quote from Fritz Crisler on the Michigan tradition behind the blue Ladder of Shame, highlighting historic lowlights.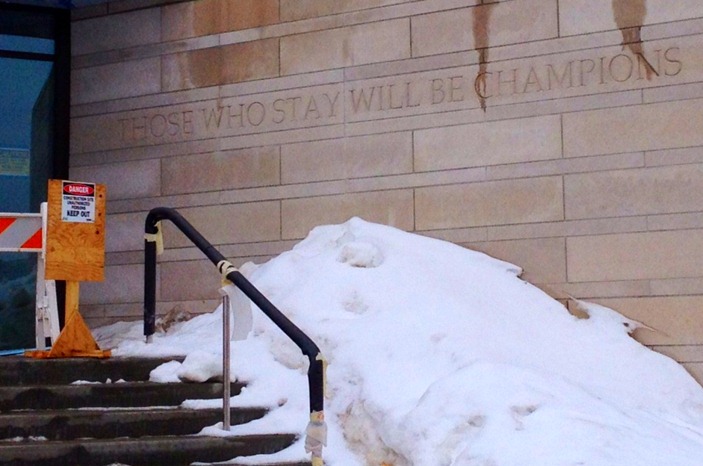 Those Who Stay Will Be Champions – etched in stone greets everyone at the main entrance.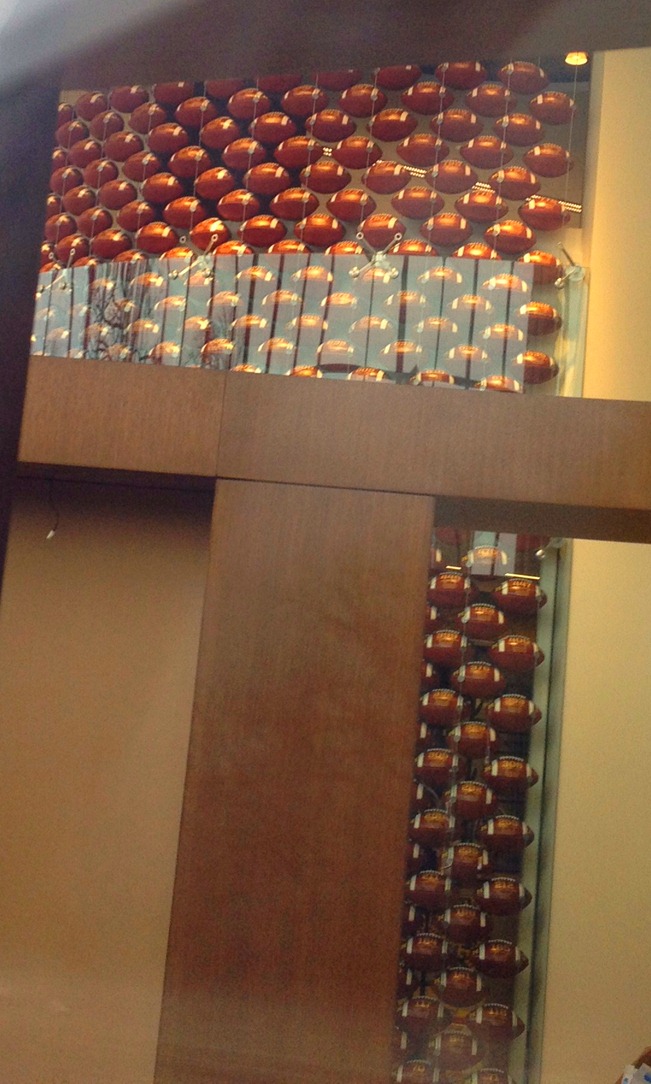 The Righteous Tower of Victory Pigskins – this wraps around inside. Looks like they are numbered and I assume they signify each football win in history (yes, there are enough of them to do that).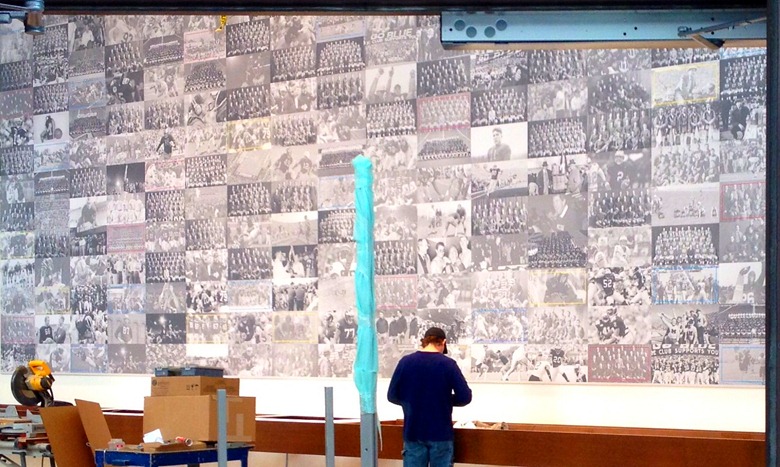 The Wall of Greats – a collection of great players, coaches, teams and moments.
Related:
Brandon's Blog on the Renovation
Schembechler Hall is Falling Down (early renovation shots)
More 2013 photos from Maize and Blue News
Follow MVictors on Twitter