They had to have it and they got it.  Manny 'Fresh' Harris and DeShawn 'Peedi' Sims carried the load (and then some) in this one, as the huge win over Purdue moves M to .500 in the Big Ten with two to play.    Michigan built a big lead in the second half and at one point it looked like it might get out of hand.   Poor decisions with the ball coupled with atrocious free throw shooting in the clutch put the outcome in question with a couple minutes to go, but in the end Purdue was in too deep of a hole.  Great win for the Blue on senior night.
A couple sights and sounds:
The alumni pep band played O Canada prior to the national anthem in honor of senior forward Jevohn Shepherd.
Former WDFN radio drive-time host Mike 'Stoney' Stone was on hand.  When asked when he'll be back on the air, Stone shook his head and asked, "Who knows?".  That's journalism, baby…compelling and rich.   Stoney's old partner Bob 'Wojo' Wojnowski was on the press table as well.
Times are tight, man.   They did a t-shirt toss in the second half and I swear there was maybe one t-shirt per cheerleader fired into the crowd.  It lasted about 25 seconds.
Rich Rodriguez was on hand along with wife Rita.  I think he might've joined in the second half.
Here's a few more sights/sounds, accompanied with photos: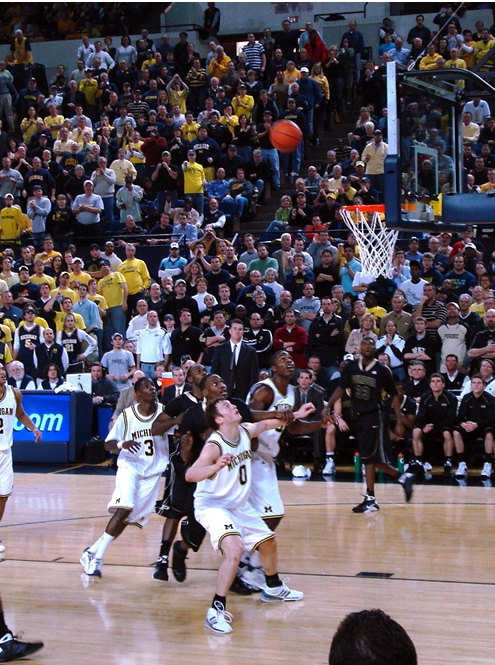 M struggled on the glass but here, appear to be getting decent position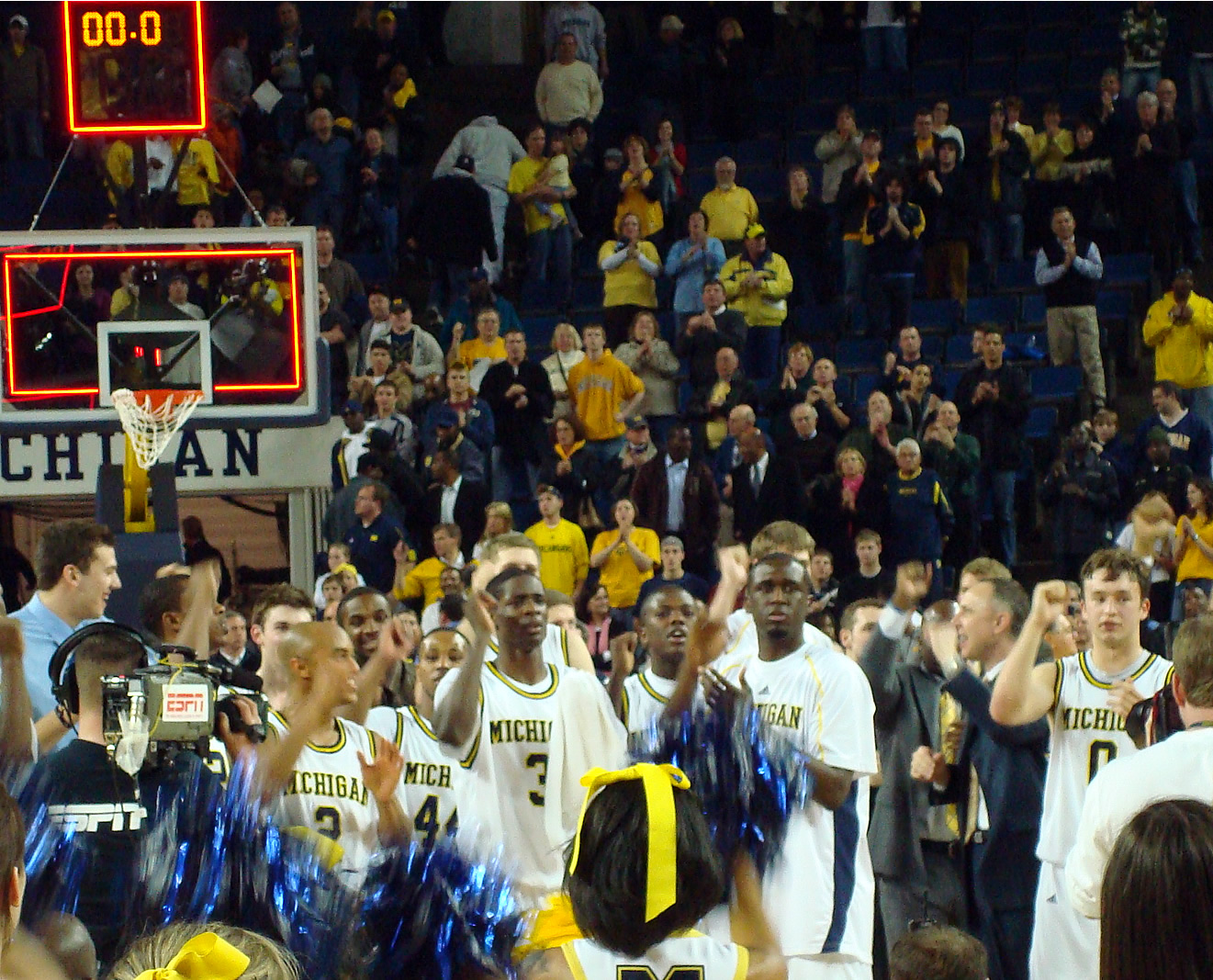 Coach Beilein had the gang sing The Victors at mid-court after the game.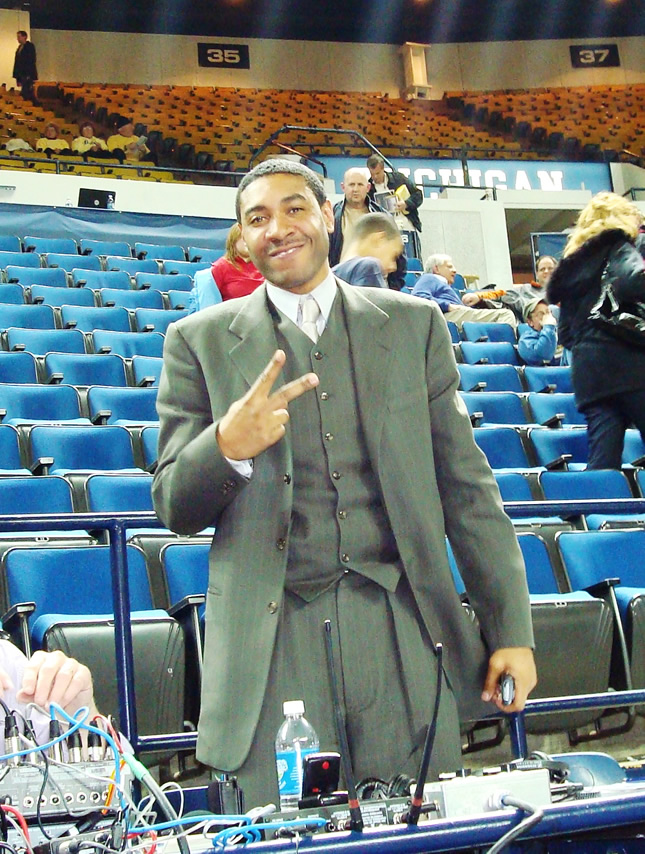 Jimmy King liked what he saw out of Peedi.  So, PEEAACCE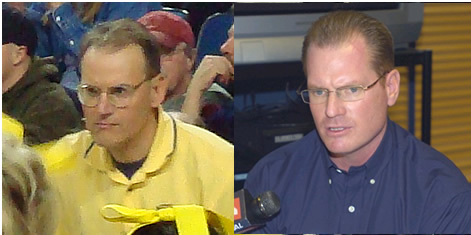 Former defensive coordinator Scott Shafer joined the alumni pep band for a few songs.  Maybe it was part of his severance terms?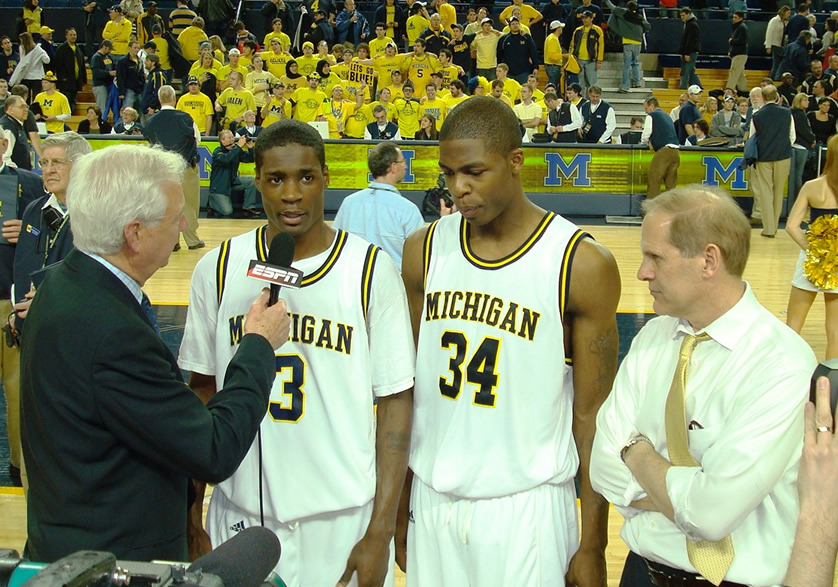 Sims and Harris were ESPN co-players of the game.  Onions.

Elsewhere: UMHoops: Game 29: Purdue at Michigan Post Game