Another outstanding event benefitting C.S. Mott today on the U-M Golf Course as the folks from the Michigan From The Heart program held their annual outing.  Celebrity chairs Zoltan Mesko and Anthony Thomas didn't disappoint, hanging out with the golfers all day and offering a few words at dinner. 
Zoltan delivered a heartfelt speech, admitting that as a U-M student when he was first asked to visit the children up at Mott hospital, he thought first of how it might strengthen his resume'.  All that quickly changed for him when he met the kids, and Zoltan got choked up talking about how important the visits became for him.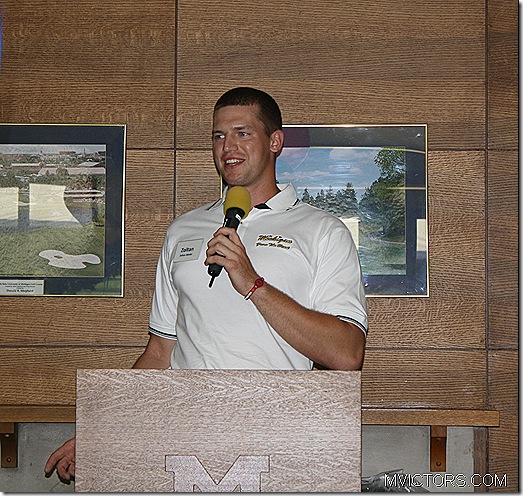 Knowing what Mesko has been through is his own life, it was really touching to see him speak so passionately about From The Heart.  It's a wonderful concept and a 100% volunteer-driven charity; if you want to help check out this site.
A few more pics from the day: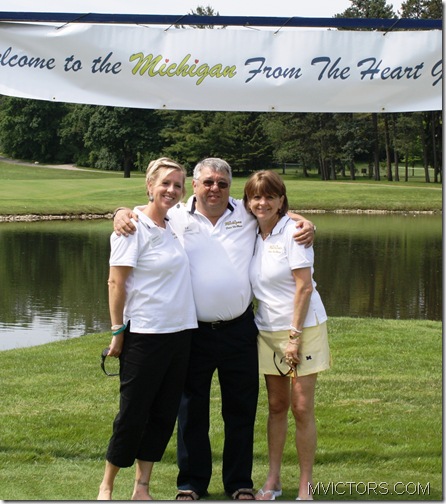 Founders Ed (middle) and LeAnn Boullian (right), along with their daughter Channon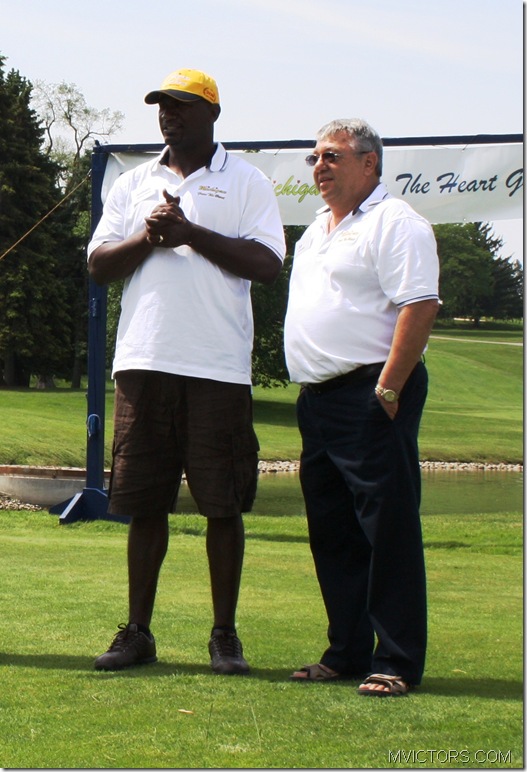 The A Train was outstanding, chatting up the golfers.  He's in Houston now, working with the fire department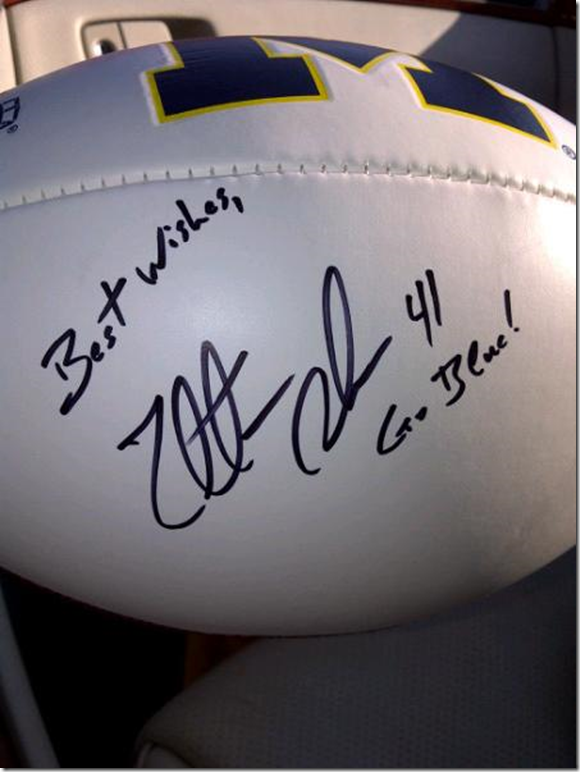 PIGSKIN FROM SPACE!!
Related:
Plans Sunday? Support Mott, and Golf the U-M Course
'Michigan From the Heart' Radio (04-22 WTKA audio)