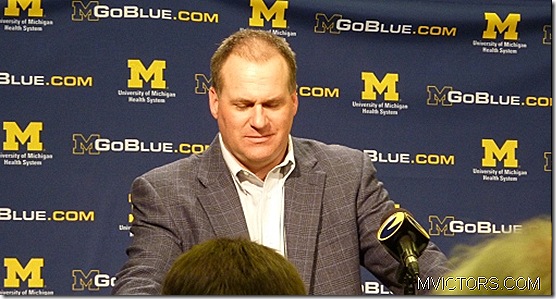 Took 9 photos – this one was the most flattering
Here's the complete audio from Rich Rodriguez following the Purdue game.  I'll add some notes and more in a bit:
Rodriguez presser audio Purdue
Play Now
|
Play in Popup
|
Download
–
And it got a little chippy about midway through the presser.  Apparently when Rodriguez and Purdue coach Danny Hope met to shake hands, the Boiler coach brought LG Zach Reckman along with him to meet RR.  Why?  Reckman was suspended by the Big Ten the week after the Jonas Mouton suspension and Hope blames Rodriguez for the whole thing.   Hope wanted to put it in his face, officially dropping a match on the snake oil feud which had seemingly died.
Reckman missed the Notre Dame the following week.
Here's Rodriguez explaining the encounter after the game, not happy and I can't blame him.  Needless exhibition of childlike behavior on Hope's part after their great win:
For the record, I thought Rodriguez pushed the Mouton-Big Ten thing waaay to far, but that doesn't excuse Hope's postgame stunt.
Other shots:
Minor giving a local reporter the stink eye during the post-game, flashing a dizzying array of tats: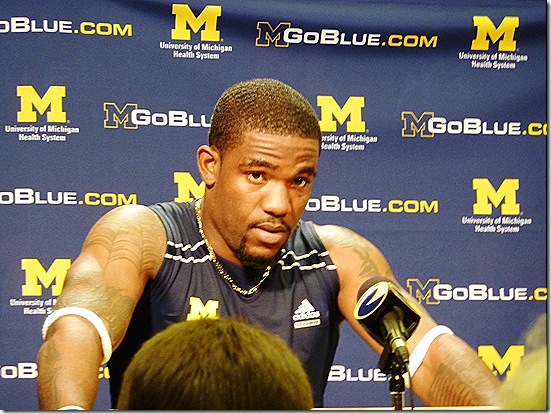 Forcier, signing after the game, knee iced: