It is fun to watch!  Wow, what a wild day out there as the teams scored the most points since this happened over a century ago:

The folks behind this door in the press box were crazy busy: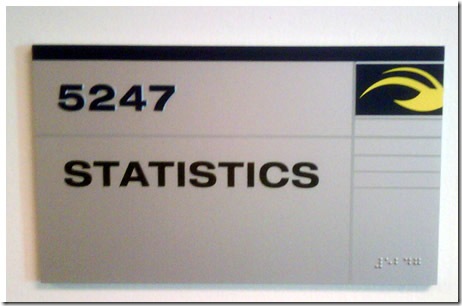 Oh the difference between winning and losing.  Folks this morning rejoice, when a mere bounce or drop could obviously have changed fortunes.  Hemingway made some outstanding plays today and thankfully held onto the game-winning two point conversion: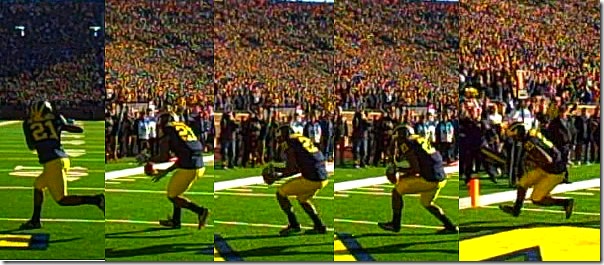 And he talked about it after the game: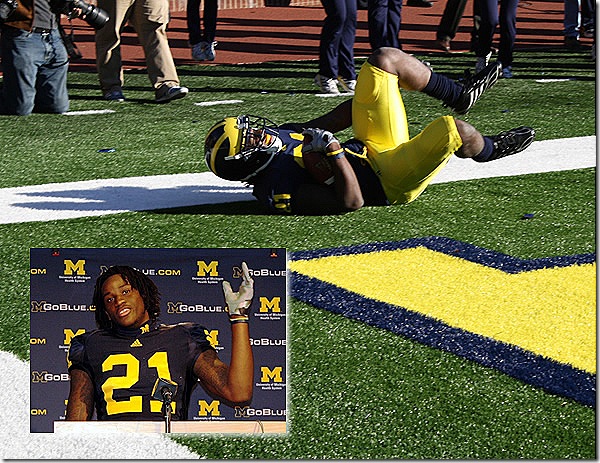 Then there was Easy Treezy who set the all-time receiving record.  I hope he saved something for Danny Hope and Purdue: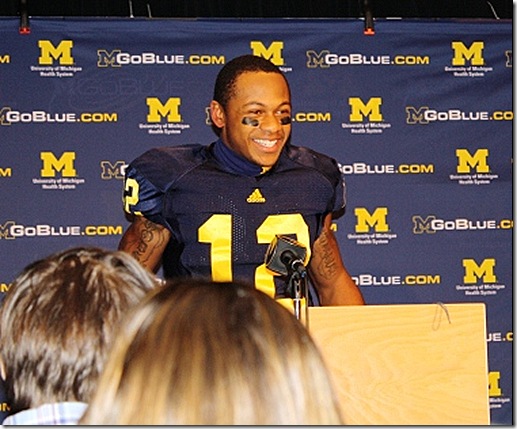 Greg Robinson just after the final whistle, clearly emotional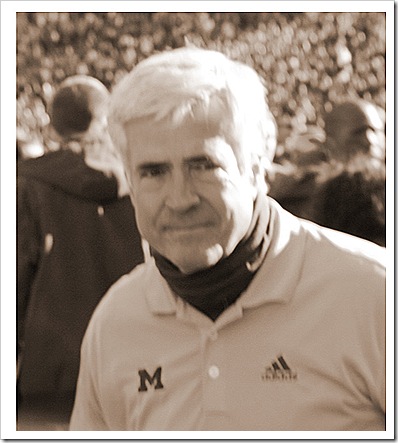 The offensive line was outstanding today; here's Lewan and a tiny, tiny little Vinny Smith behind him.  Looks like he can fit in his pocket: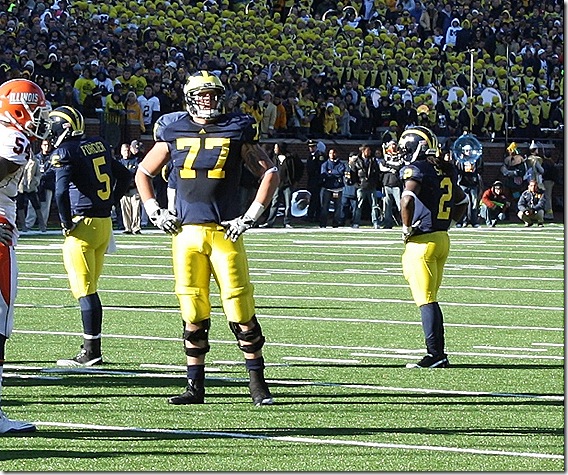 Kind of reminds me of this: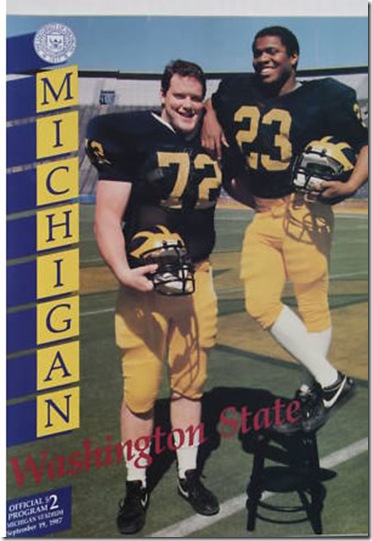 It was obviously frustrating at times, this was probably the scariest of the many defensive breakdowns.  No one was even close: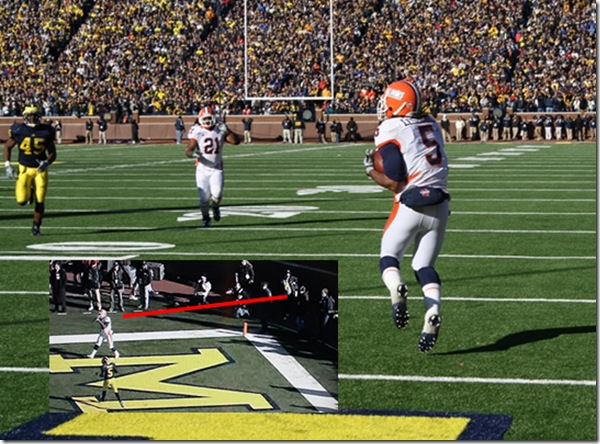 It's always cool when the band drops and covers the 'M'.   Craig at the Hoover Street Rag found the full video of the Wizard of Oz halftime show video, and broke it down here.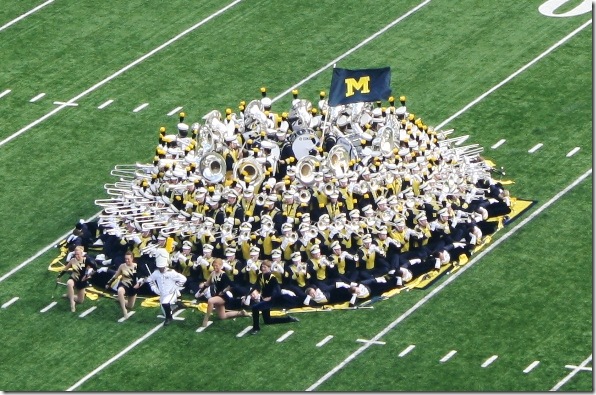 As part of the Wizard of Oz business, the band formed the Script Oh no (after a temporary script Ohio).  If they looked skilled at creating this, consider that the MMB taught Ohio how to do this back in the day: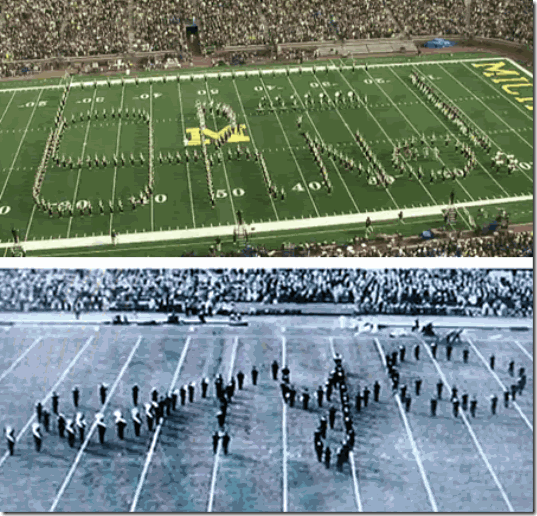 The flyover pilots loved it, here post game near the student section: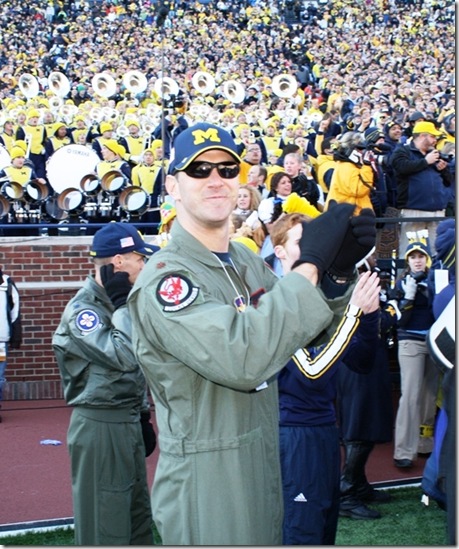 Is that Lloyd Christmas Tom Brady guy?  The fame has brought the spoils of female companionship: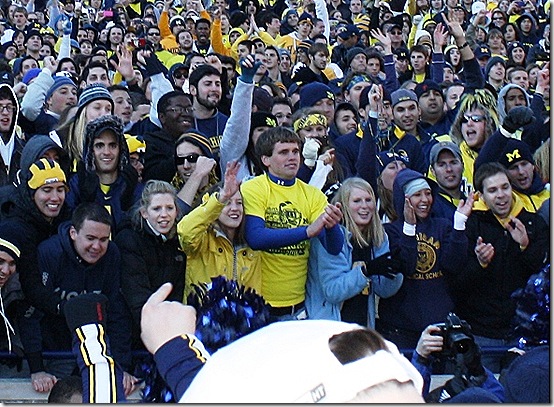 Dave Brandon was omnipresent: on the sidelines, in the suite, in the press box chatting with bowl reps, in the postgame press conference and here outside Crisler afterwards.  Memo to AD Brandon: no matter what happens here on out, make sure this team PLAYS in the bowl game as opposed to the Fighting Quitters last year.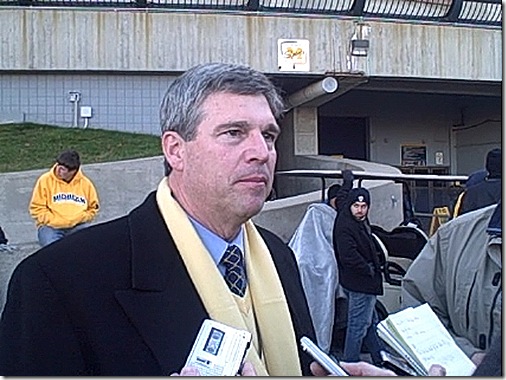 Hey – don't forget to checkout the Mudbowl photos I posted Saturday.  Like this one: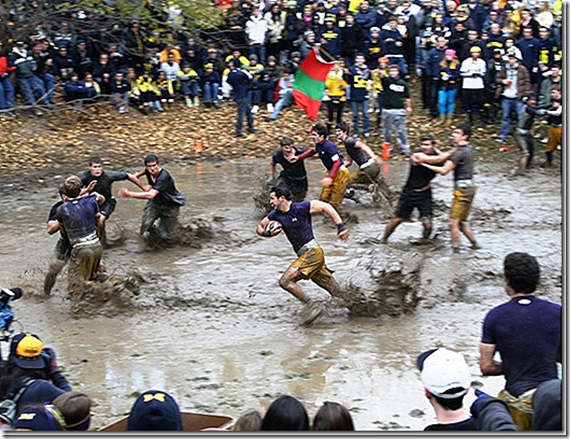 Other great stuff:
*  mgoblog's Video of All Varieties
* Maize and Blue Nation's instant analysis
* Praise for RR for pulling DR (no, don't hit anyone with the Jug).
* Titanic lights work now
Follow MVictors on Twitter.