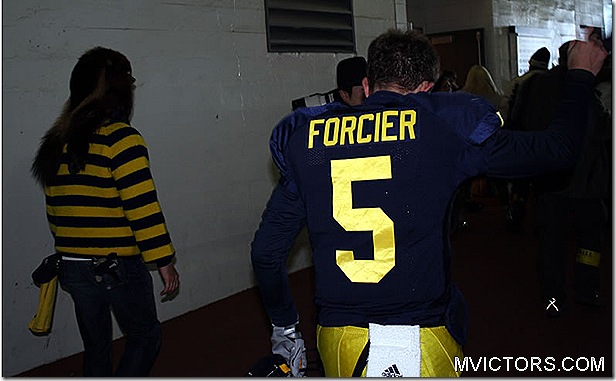 Even the half-bumble bee, half wolverine can't believe #5 is #10
From the Western Michigan game notes, these delightful ditties:
Tate Forcier ranks 10th all-time in completions, wow.  It's true.  I verified it with the statistics database: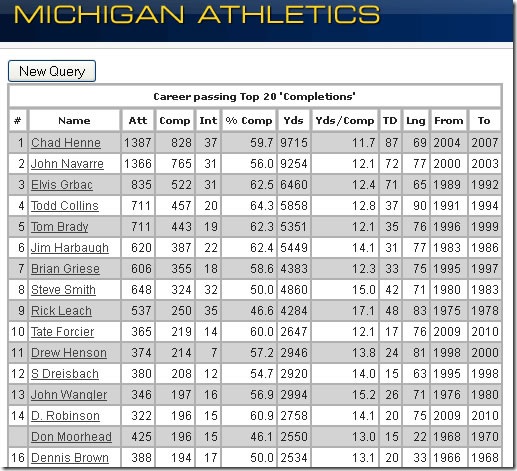 Denard needs just 369 yards of total offense to pass Tom Brady in that category at #8 all-time.
My favorite: with just 82 more yards on the ground, Denard will pass Old 98 Tom Harmon in career rushing yards.   Take a cool drink, 98: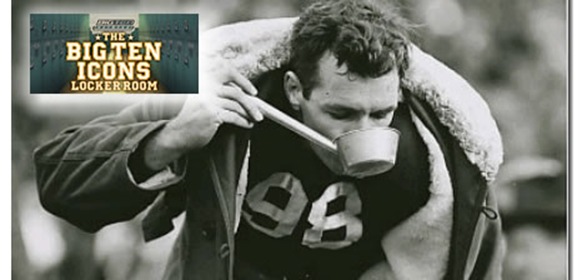 Bonus: Not listed in U-M's Game Notes, but in the B1G notes – Denard is just 123 yards behind Ricky Leach for #3 all-time in the Big Ten for rushing yards by a quarterback.