More great work by MVictors photog Kelley Kuehne: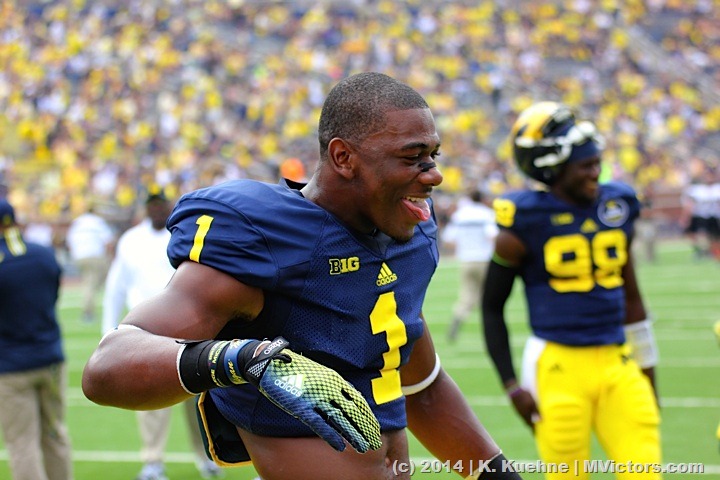 The Funchise is officially on the Ham it Up watchlist – my man can ham.
[Update: my man digs this photo:]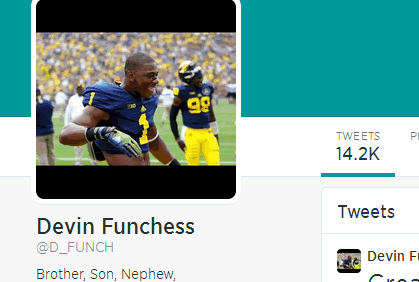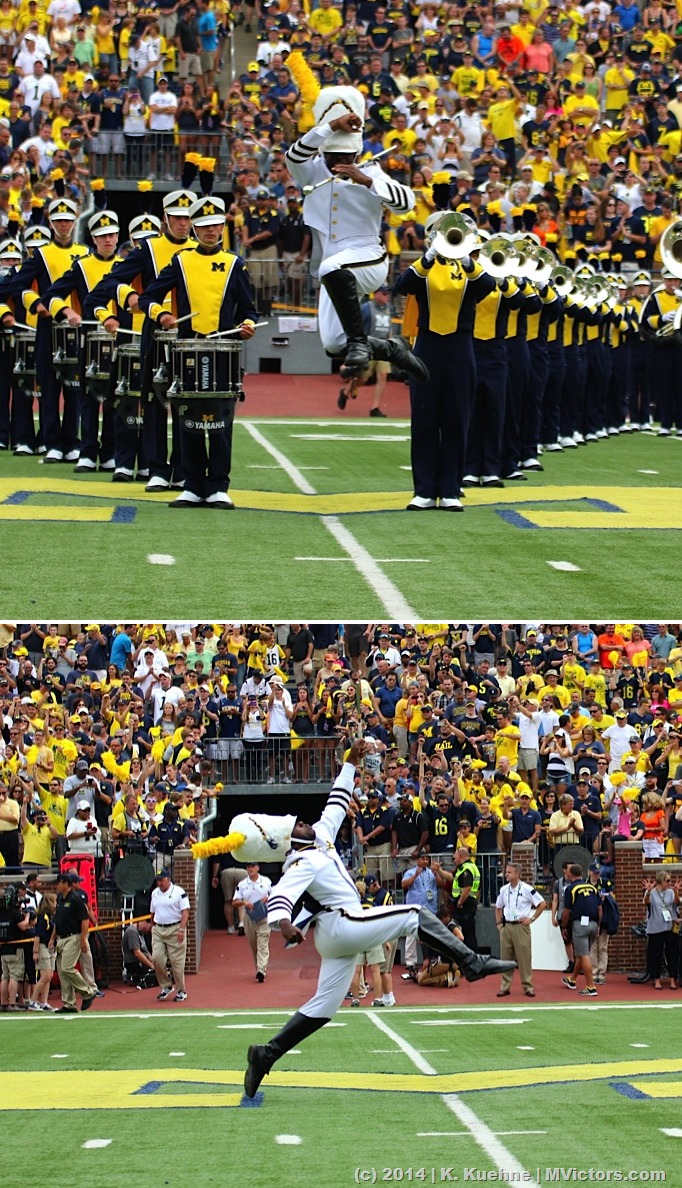 Never gets old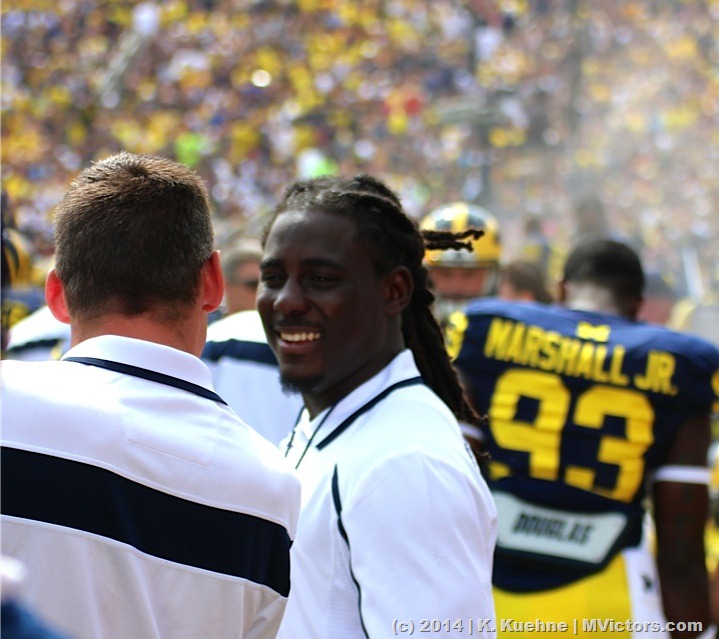 Legend.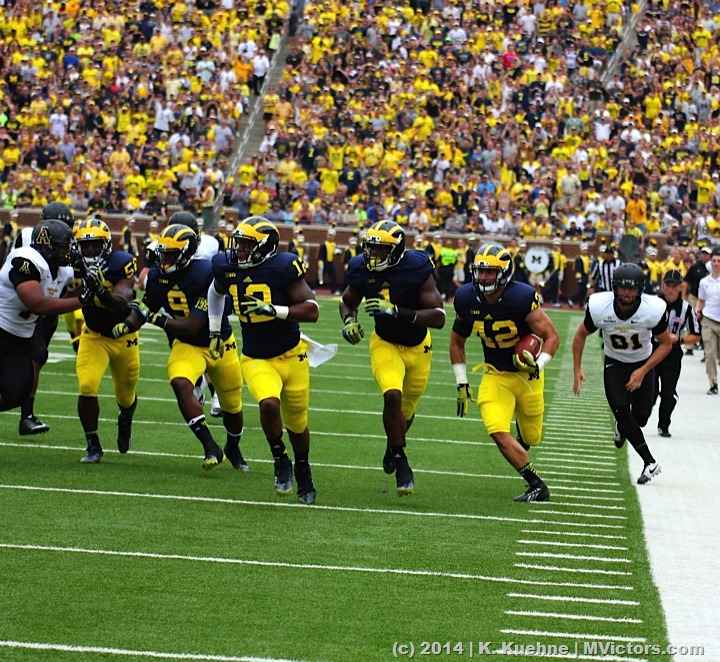 Love this shot – look at the awareness of these guys to head down field after the punt block…
[Update: Apparently Jake Butt agrees. Hey, JBooty, how about a hat tip next time? ;) ]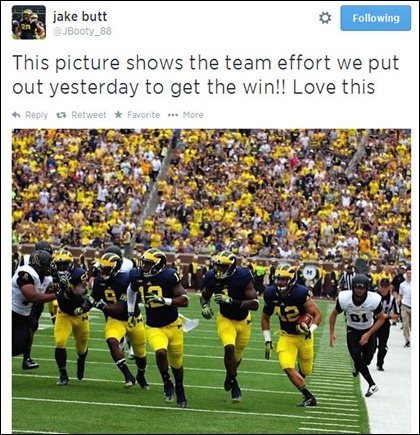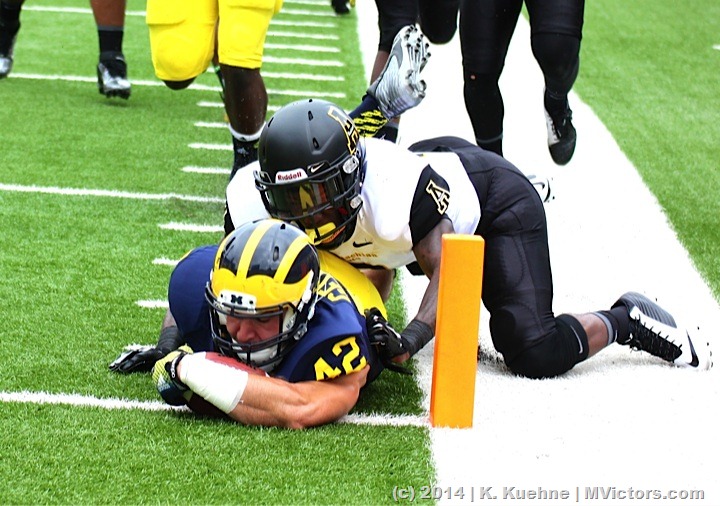 …and Gedeon scores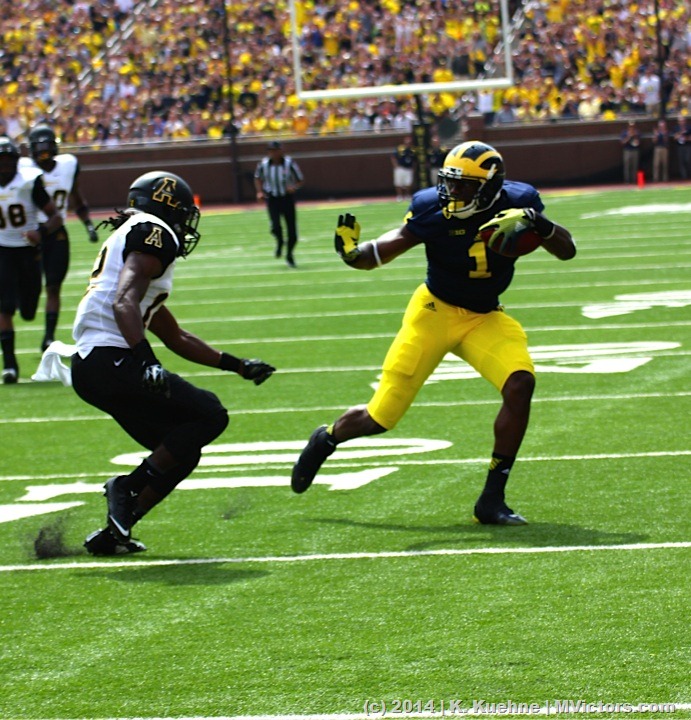 Talk to the Block M, fool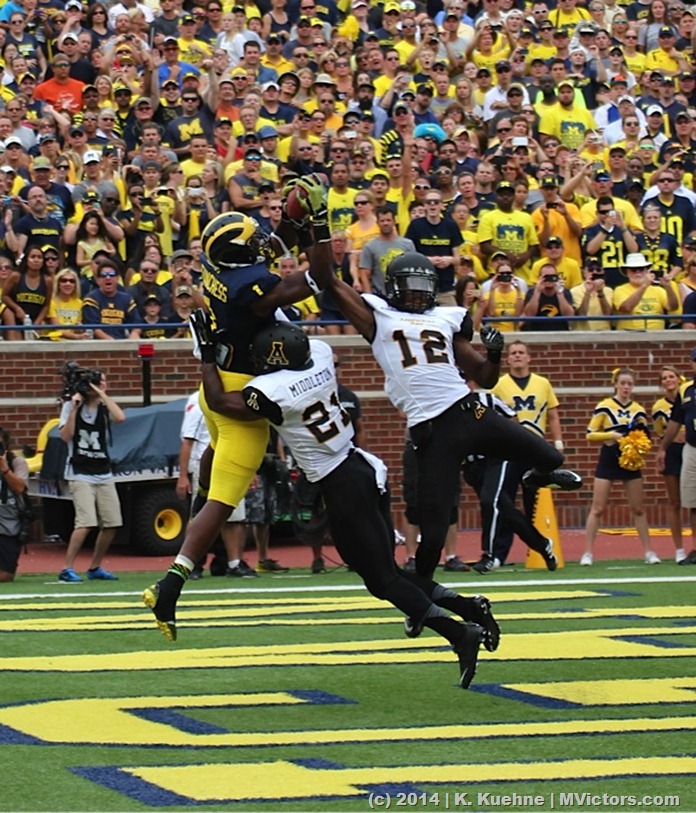 Play of the day – you know it!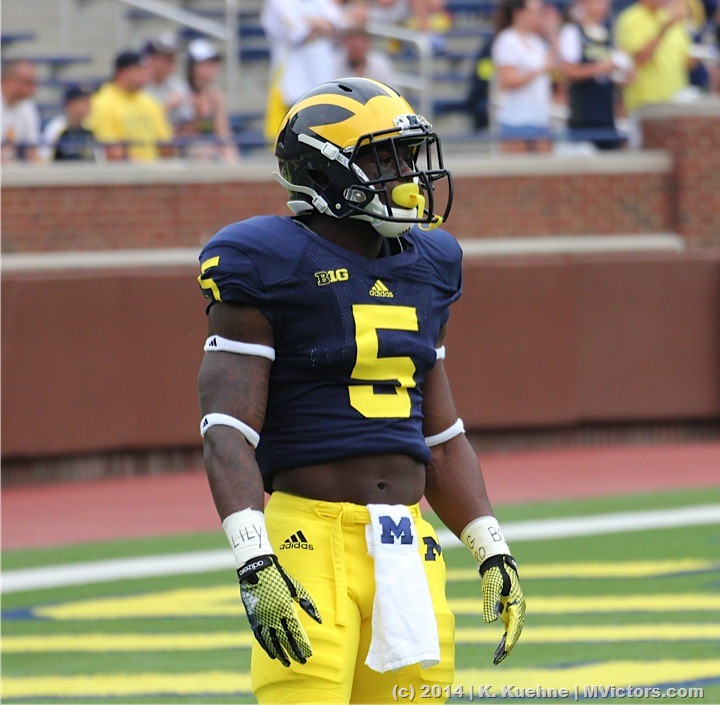 Pure Peppers.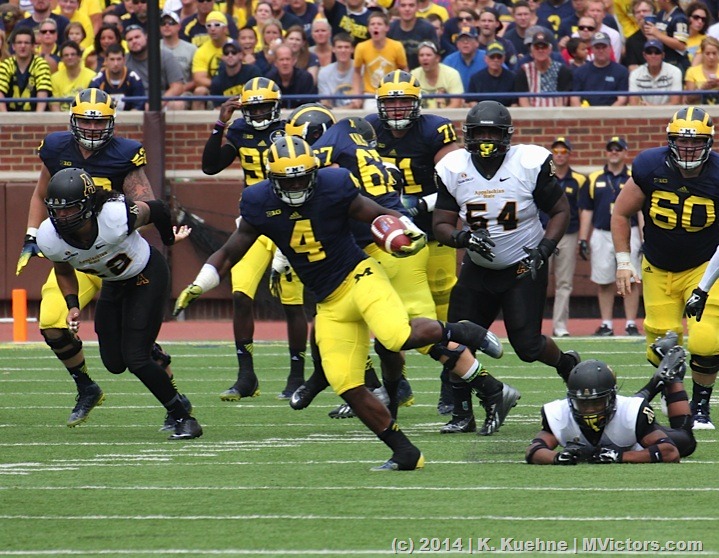 The De'Veon do-si-do
Related: