Check out more postgame jug photos here, and of course pregame shots here.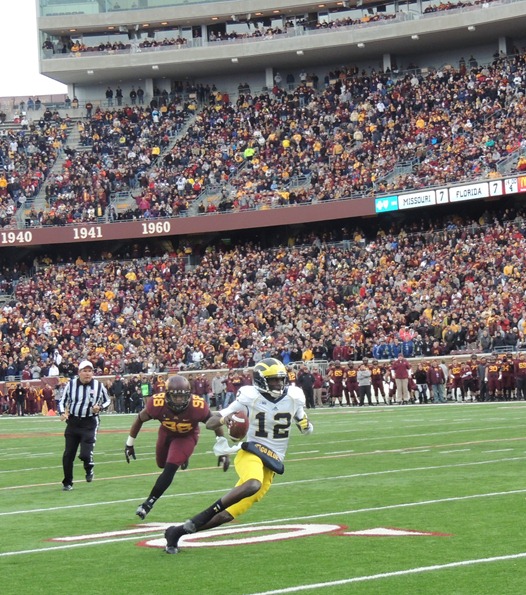 Slash!  Gardner heading here: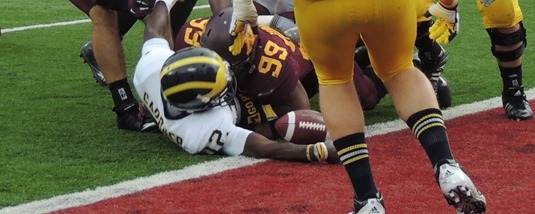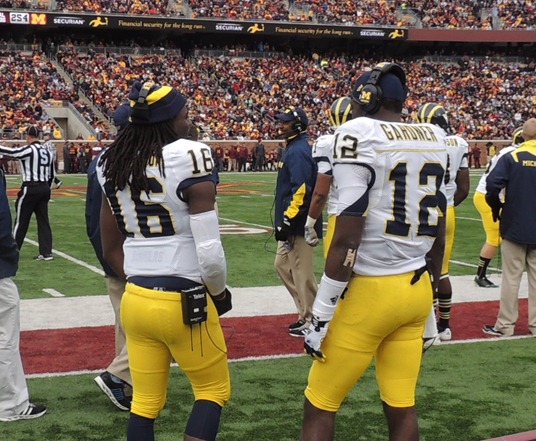 Gardner and Capt. Robinson comparing notes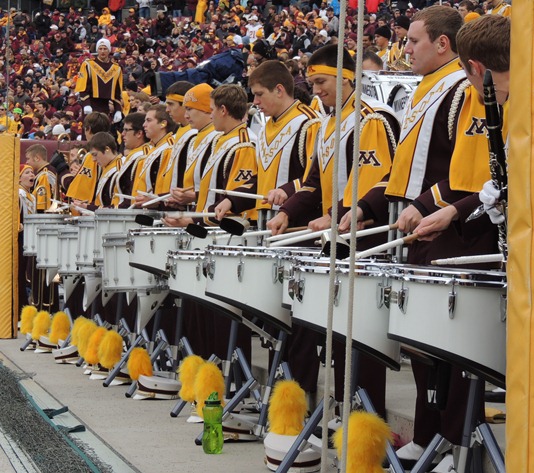 Gopher drumline adding some pageantry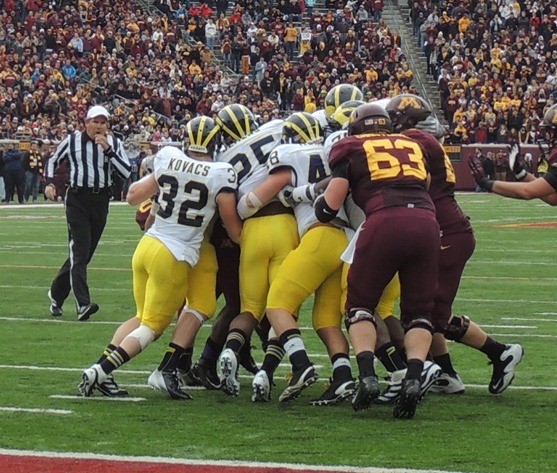 Gang tackle.  There are few extra legs and feet in there somehow like the Iwo Jima Memorial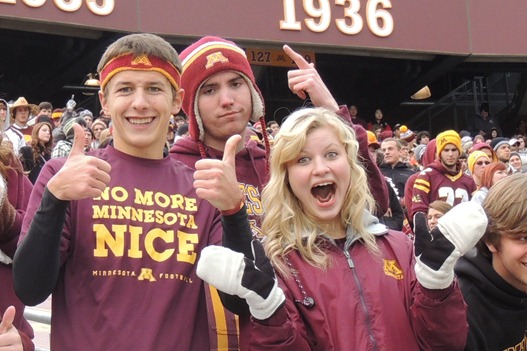 Deep sigh.   Guys, it's hard to take the 'No More Minnesota Nice' thing seriously when you flash the hearty double thumbs up next to Mandy Pepperidge – who herself looks like she just found a box of puppies.   And memo to the guy below:  I know Gangnam Style is irresistible but you made a commitment when you put on that shirt and the eye black.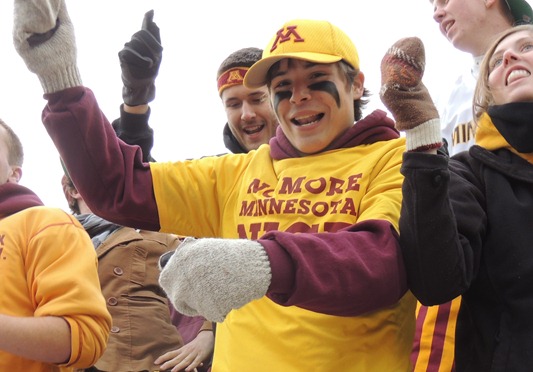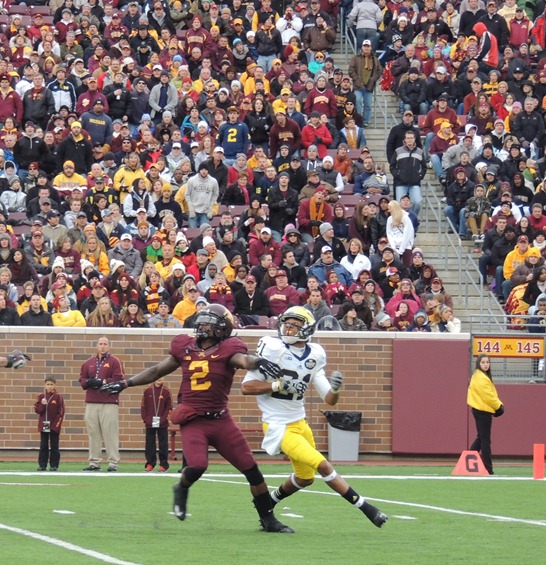 I haven't seen the reply yet but this is the play where Roundtree wrestled the catch down near the goal line to set up the score.   Would love to see a little more of Wrestlin' Roy the rest of the way.   Here he is telling the back judge what was up: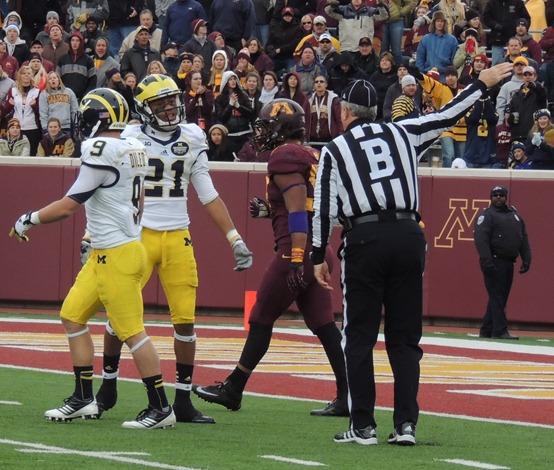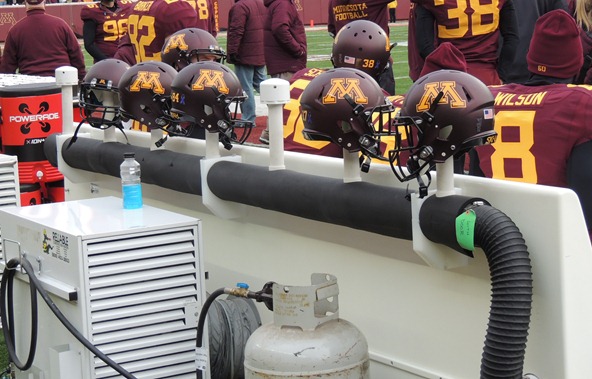 Until just now, I thought there were merely cute little helmet cozies on the back of the bench, certainly worthy of a post here for many reasons.  Upon further review- they are actually hooked up to a propane-fueled heating (or cooling?) system.  Gophers know how to deal with the elements, that's for certain.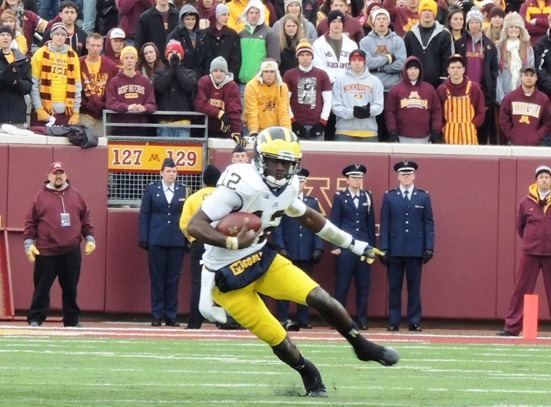 Slash Part II.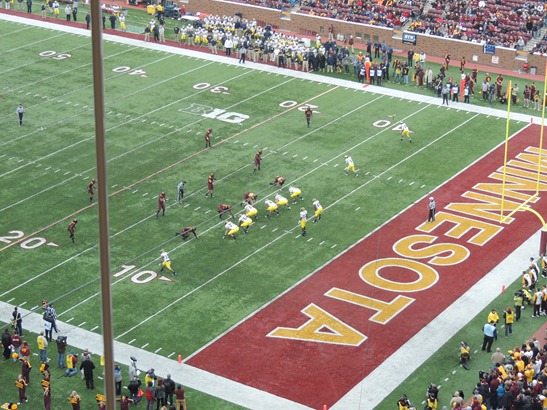 View from the press box – first class all the way.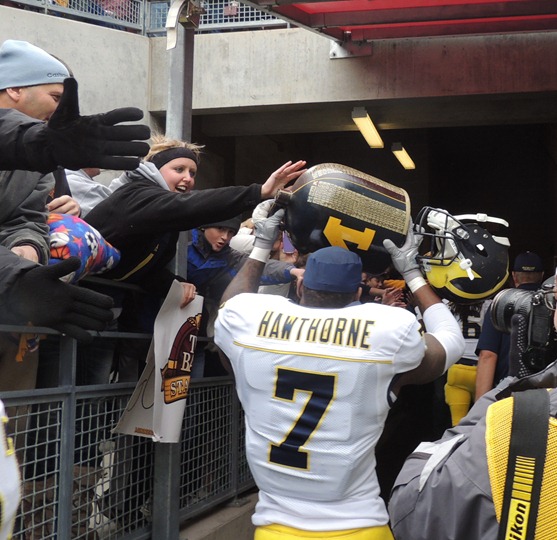 Did she reach it?  Careful now!
So much more: