From postgame Michigan-Michigan State at Crisler twenty years ago this week, March 7, 1993: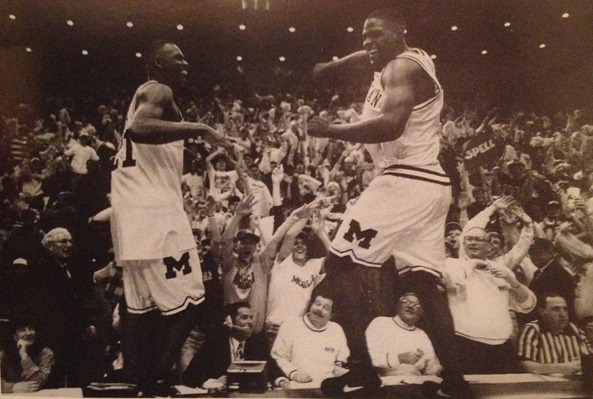 I'm back there somewhere in a painter's cap with flaps.
Since Michigan had nary a 3-pointer, here are three takes:
Izzo blundered by calling the timeout on that fast break with under ten seconds to go. At worst they had a high percentage shot coming out of that break, at best of course a bucket and/or a foul.
While I'd love to see these teams play again, I'd give State the slight edge right now to go further in the NCAA tournament.
Burke was outstanding of course, but he needs to either keep his feet on the ground or get his arse off the floor and get back on defense after some of his drives.
OK another: the refs sucked—both ways. They should just let instant Facebook polls decide calls.
Follow MVictors on Twitter