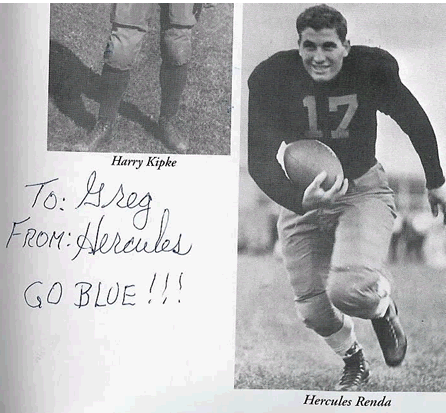 Little man with big heart dies at 88
SALINE, MICHIGAN OCTOBER 12, 2005 Sad news out of Michigan's Schembechler Hall as 1930s Michigan football player Hercules Renda died yesterday while doing his daily walk at a Pontiac high school track. By all accounts a great guy, my wife had my copy of Jim Brandstatter's "Tales from Michigan Stadium" signed by the man.
Check out the photo above, I like his style. First off, he signed on the page of the book with his photo, second, he simply signed it "Hercules".