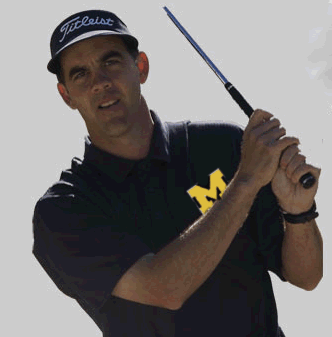 After leading the US Open on day one, things didn't go quite as smooth for former U-M golfer Justin Hicks as he shot 80.
He put up 9 bogies and a double, but the two birdies along with the merits of his day one 68 allowed Hicks to hold his locker for the weekend – but just barely. Heading into Saturday he's +6 with a cut line of +7.
I'm sure he's disappointed with Friday's score but pleased that he's playing the weekend. This had to be his top goal for this tournament and maybe just beyond….I found his website and Hicks is certified PGA instructor. You can sign up online for appointments and heading into this week Hicks figured he'd had an open slot Sunday morning:

Needless to say that slot is taken but I'm guessing any students he had scheduled will understand. No matter what happens now, Hicks will get a nice paycheck, some free advertising and maybe more.