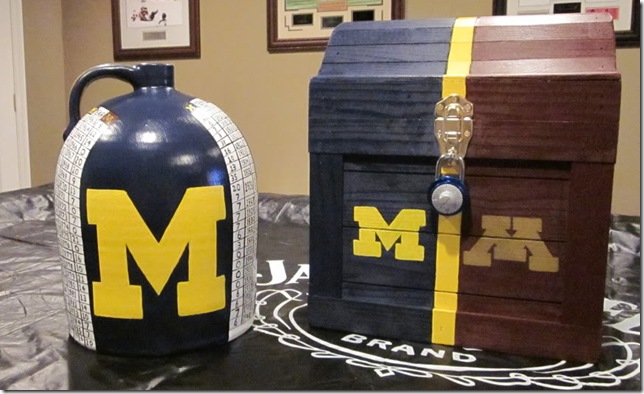 Reader Mark Foster recently ventured where only eagles dare: he set out to create a replica Little Brown Jug for his M-Mancave and inevitably to show off at tailgates and make women swoon, etc., etc.
He pinged me first with a questions about certain details and I shot him some of the photos I've collected from the jug research.  Next, I pointed him to Eric Mierzwiak who, if you recall, in 2009 went on a similar quest and created a beauty of jug and had some great pointers on how to prime and paint the crock.
Here's a look at Mierzwiak's masterpiece: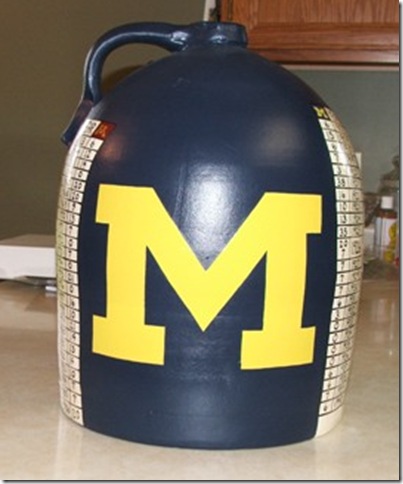 Foster was find enough to send me the chronological blow-by-blow of the project, enjoy: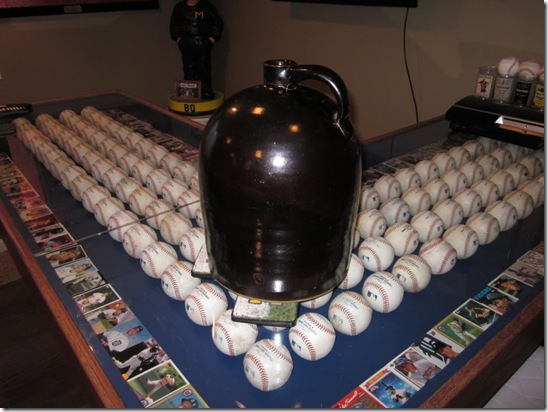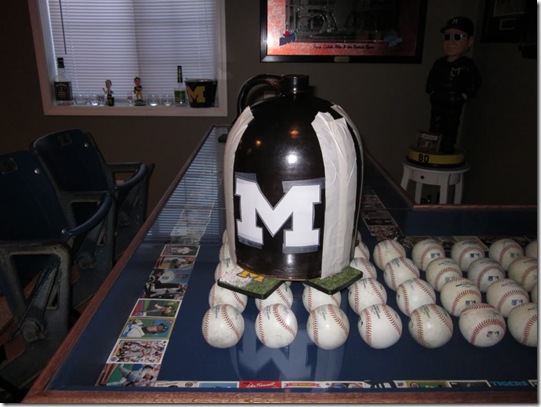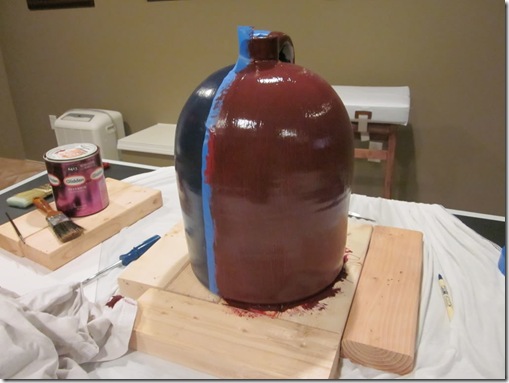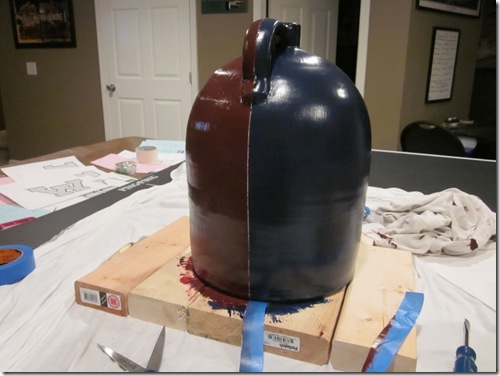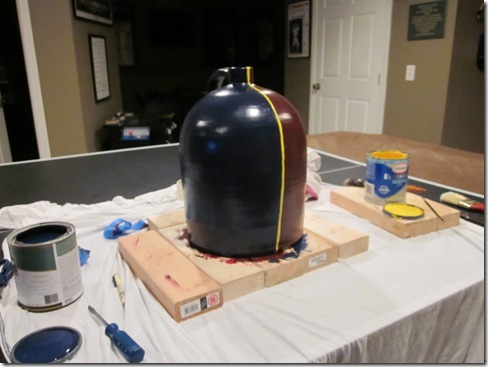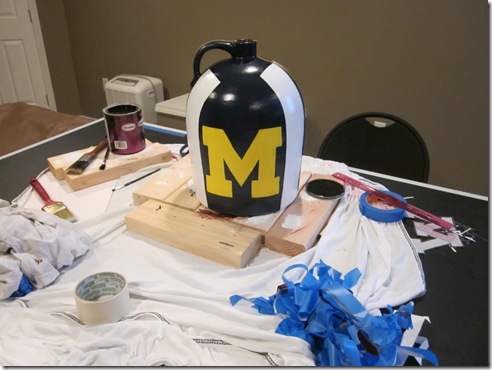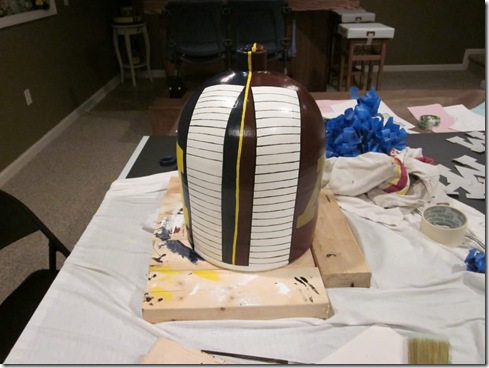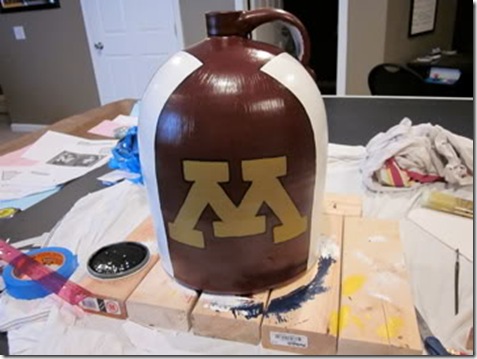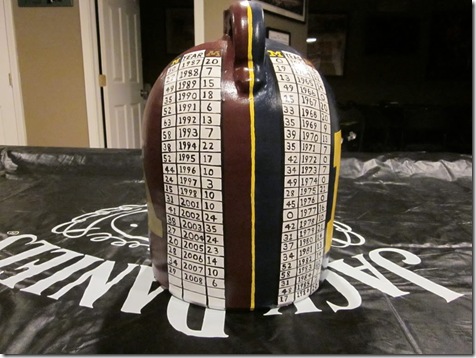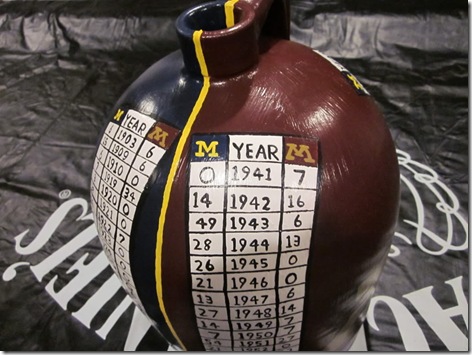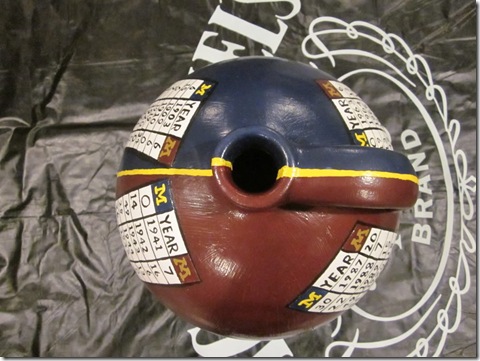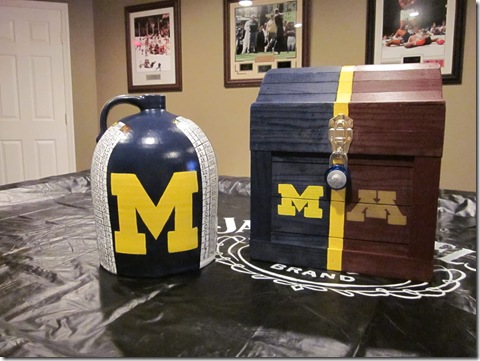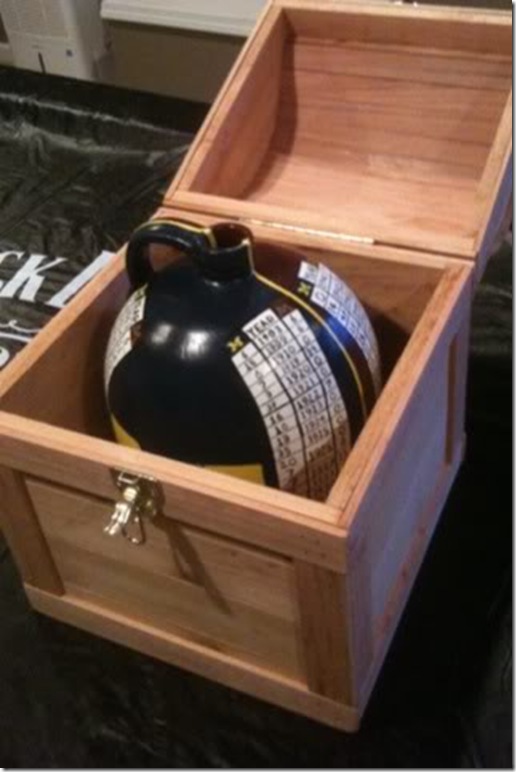 Well done Mark!
Related:
Little Brown Jug Lore