More later on Hoke and his comments, but thought I'd share a couple quick photos.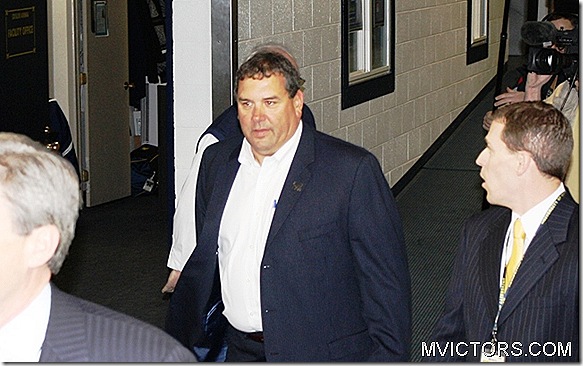 Here's Hoke emerging from the Crisler tunnel, his first public appearance before the Michigan crowd.  After people figured out who he was he got a very nice reception.  Hoke did not speak at the game and sat courtside with Dave Brandon and his wife and daughter.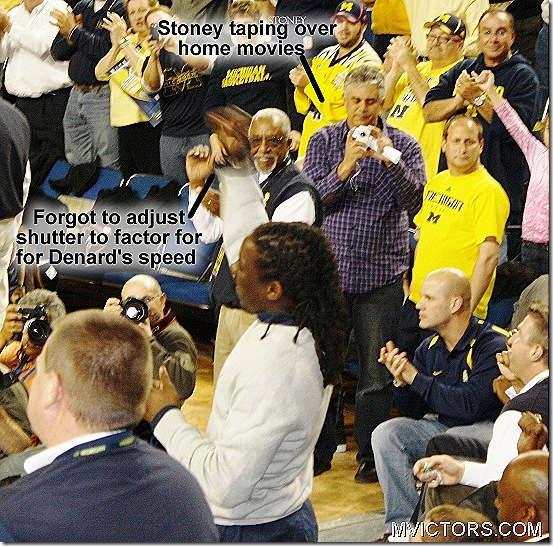 This man was also there and the camera panned on him during the break – the crowd went nuts.  When he heard the crowd roar and saw his face on the big screen, I saw him mouth, "Aww mann," and break out that huge smile.  Here he is finishing off 'The Victors' with authority.
While fans certainly wanted these two ships to meet and hug, it didn't happen.  Hoke did chat with Governor Snyder for what it's worth.   I was kind of hoping Hoke and Coach Tweet (Barcari Alexander) would get to get together a shout at each other about how much they love Michigan.