There are certain pieces of Michigan football memorabilia that many would consider a holy grail of sorts. Really anything to do with the 1901 perfectly perfect season fits that bill nicely (I'm still kicking myself for not buying this 1901 season pass), and there's probably nothing more precious than this beauty. Earlier this year local collector Ken Magee of Ann Arbor Sports Memorabilia snagged an original game program from the 1902 Rose Bowl, yes, the birth of the Granddaddy of the All. Dig it: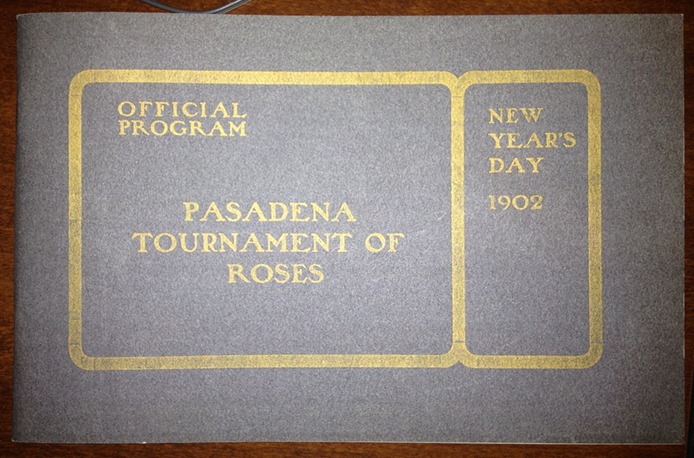 Magee bought it from a longtime collector of historic college football memorabilia and as you'd guess it didn't come cheap. After peeling off some of his retirement savings, he shared that he shelled out "around $15,000" for the 40 page program. Ken told me, "I wasn't going to let it get by me." I'm glad he didn't.
It's not one-of-a-kind but pretty close. He believes there are a handful of originals out there (Ken said he knew of four) including one that went for over $30,000 at auction.
So what's next? Magee agreed to temporarily loan this beauty to #1000SSS and it will be on display when the Schembechler Hall museum reopens next year. Also, Kenny worked with a few friends and Greg Kinney and Brian Williams down at the U-M Bentley Historical Library to create a high-quality digital reproduction and is offering it to fans (more info below) in a very cool display. Per Ken, "Libraries preserve, museums exhibit—I always thought it was important for collectors to share with other collectors and aficionados." Agreed, and along those lines of sharing, Kenny was kind enough to give yours truly a working copy (and he's got a cool offer to collectors, see the end of this post).
It's a bona fide piece of college football history. Pics: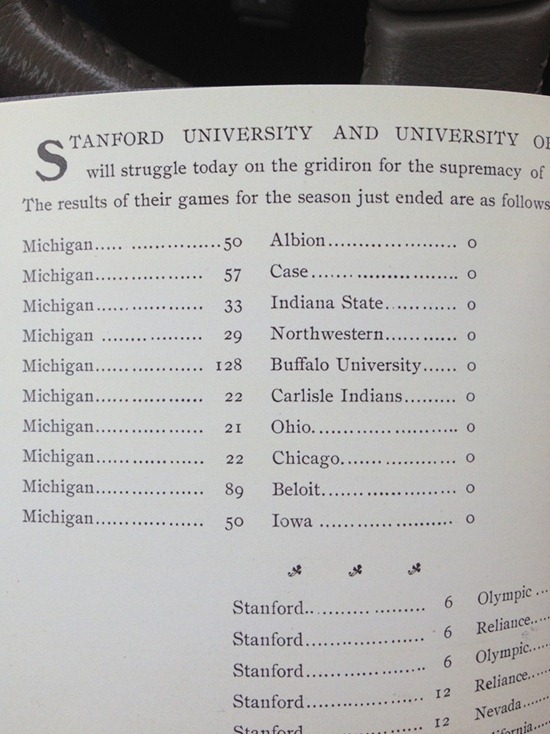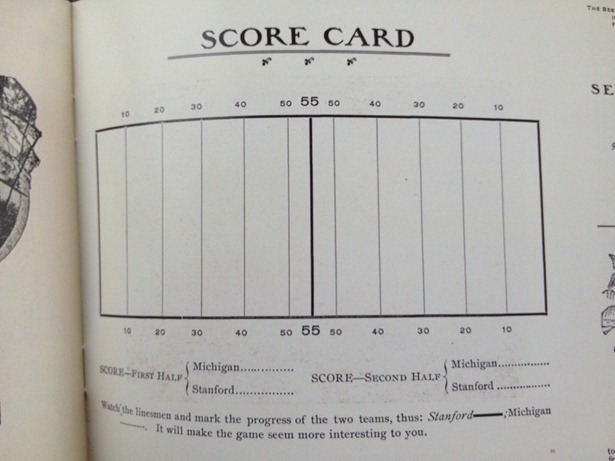 "It will make the game seem more interesting to you." (And yes, the gridiron was 110 yards).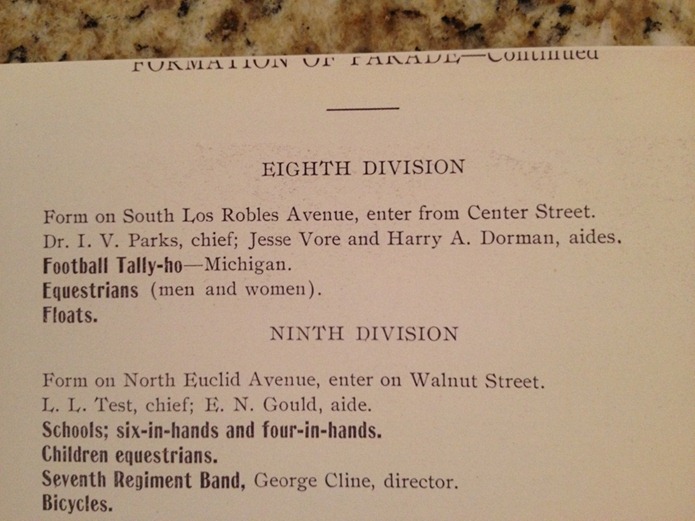 A run down of the Rose Parade is inside, including the Michigan football team's slot in the order (Eighth Division), right before the equestrians. (FYI – This post shows the team in the parade, not from the program of course.)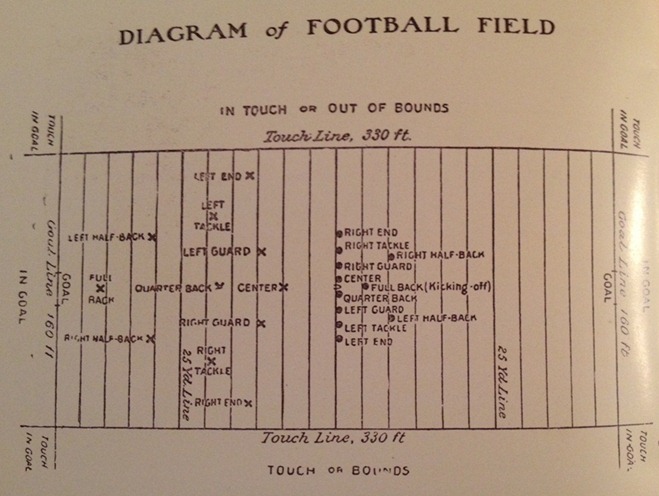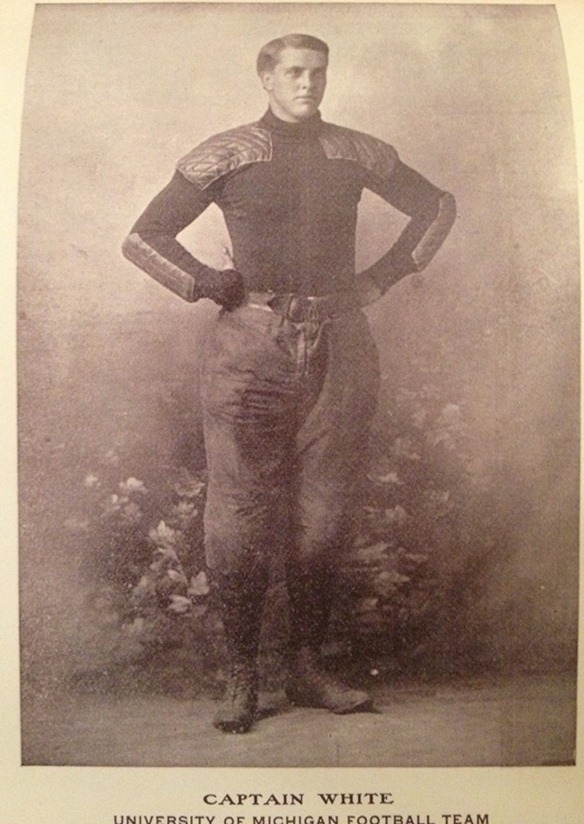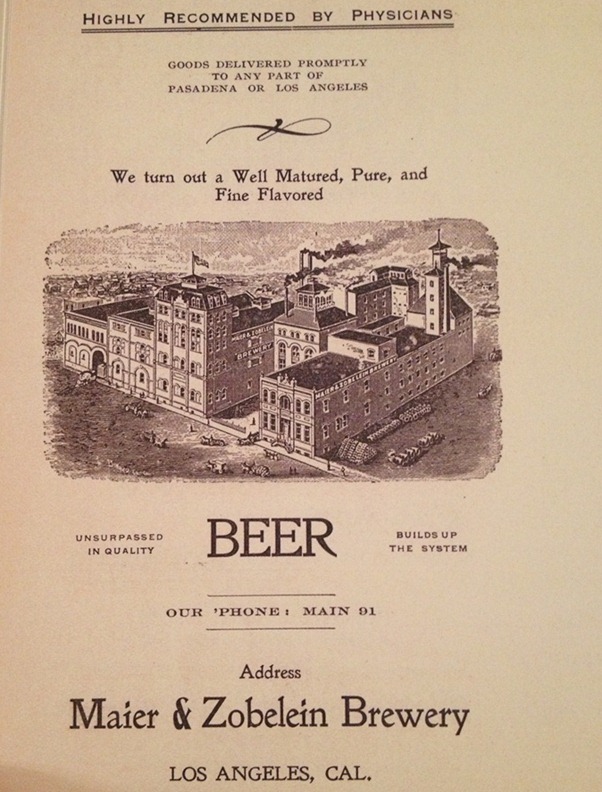 BEER – "Highly recommended by physicians" and "Builds up the system" [!] The ads inside this thing are priceless.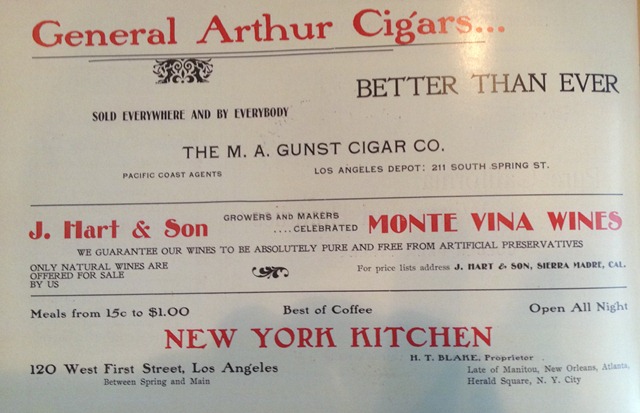 Magee's offering a limited number of the program reproductions in a frame made of the original redwood bleachers from Michigan Stadium. The frame opens so you can flip through the program and view a few nice inserts. Interested? Call Kenny at (503) 781-3174 or email at kenmagee22 @ aol.com or go see him down on Liberty at Ann Arbor Sports Memorabilia.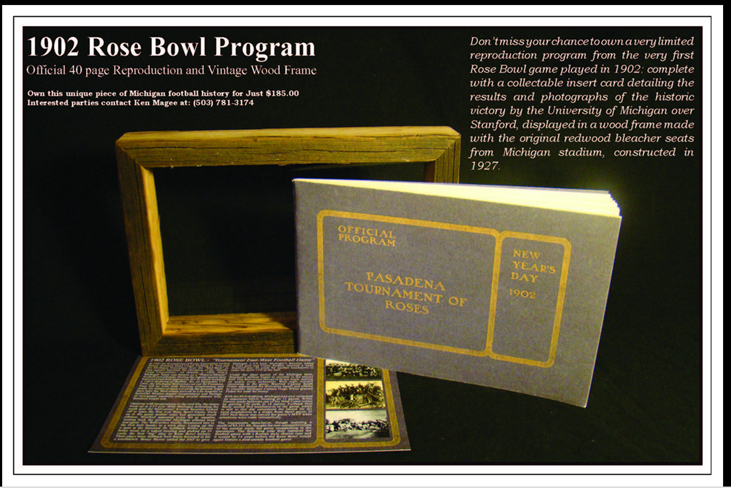 Follow MVictors on Twitter