Something caused a big shift in the Vegas spread last night after 5pm, with the line jumping as many as 6 points toward the Spartans.  The current odds have MSU giving 3.5 to the Blue for tomorrow's tilt:

USA Today posts the shifts in the line here, and it looks like it started last night with one site moving the line to –3.5 at 5:53pm at most the rest moving the same way minutes later.   Hmmm…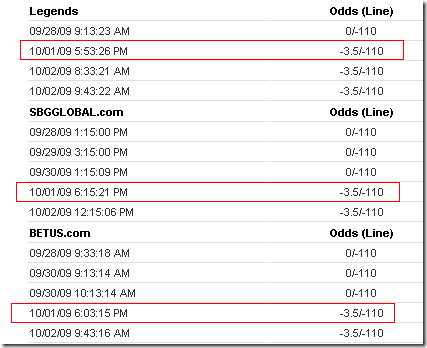 The totals also dropped 3 points at this time from an aggregate of 57 down to 54.