The athletic department swung open the Michigan Stadium gates today for premium seating tours.  A big thanks to Mike for forwarding these over.
Looks like they are putting the final touches on the placement of the new turf.  Either that or they hired a Buckeye engineer to line up the letters in the endzone.  Or the theme of the 2010 football season will be "Football is Goofy, right?":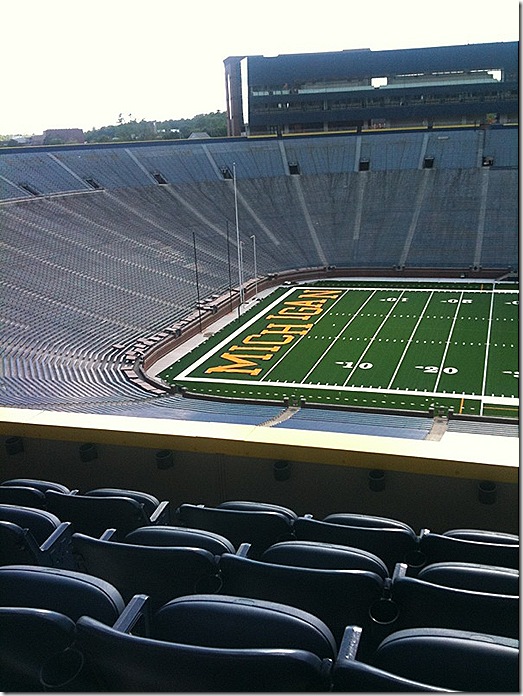 Wide angle view from some of the club seating, east side.  Not bad: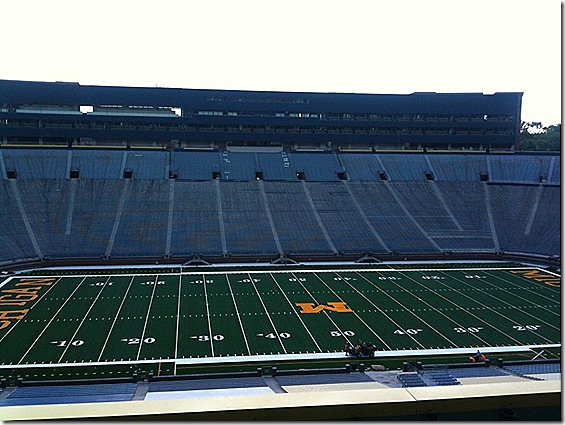 And the club concourse, very nice and note with the widebody chairs suitable for fans young and old and thankfully, even Jedi Masters!  Somebody gets it!