Glenn "Bo" Schembechler wasn't the only major change to hit Ann Arbor in 1969.   New athletic director Don Canham decided introduce artificial turf inside the Big House.   Here's a great photo of Dan Dierdorf and Bo inspecting a sample of the righteous carpet up on eBay now: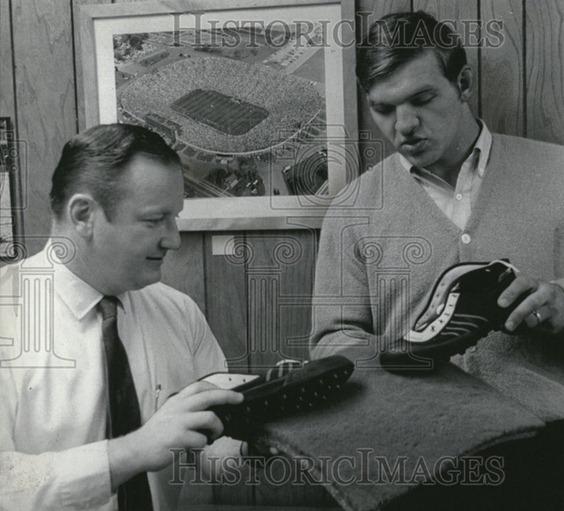 Apparently Dierdorf was skeptical of the safety of natural grass, having suffered a knee injury in 1968 (from the notes on the wire photo):

I'm not sure what they hoped to accomplish with their little empty shoe test, but oh well.  
It's pretty clear that Canham was not only dead set on the innovation, he was pretty proud of it.  The new coach would seemingly be the obvious choice to don the cover the of the game program, but Bo was present.  In fact, no person is present on the front of the program for Bo's first game at the helm—here's a look at the Vanderbilt game program (also on eBay now), showing off Canham's carpet: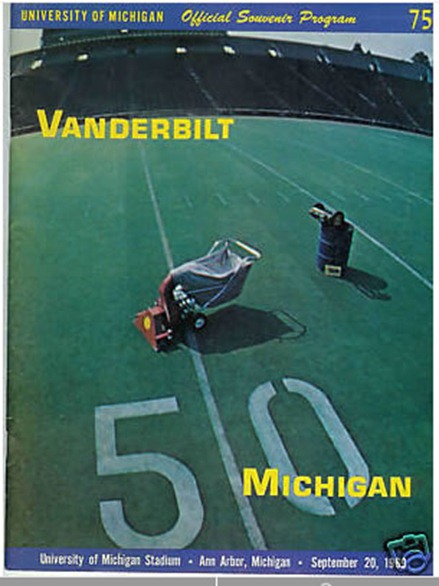 The bid on the Bo/Dierdorf photo is currently at $27.28.   The Vandy program is going for $59.99.