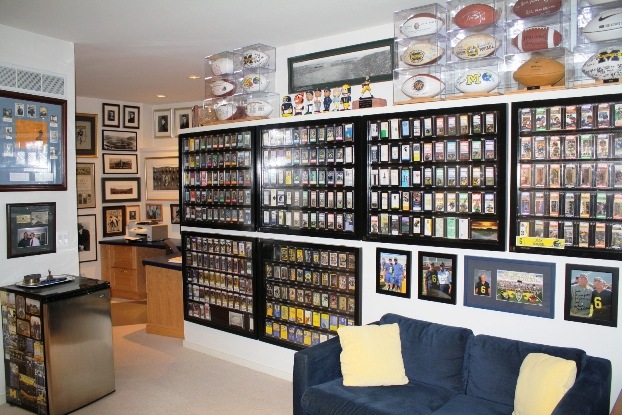 A slice of Briegel's basement
Local uber-U-M memorabilia collector Jack Briegel is offering a portion of his collection to the public.  You know Briegel as the man who owns a ticket stub from every game played at Michigan Stadium, dating back to the opener in 1927. 
It turns out he's working to clean out a small portion of his collection and is offering a program from each of the 233 home games since 1975, stored in a clear polyethylene holder, for $1165 (that's $5 each).  You must buy the entire collection.
Interested?  Shoot me an email.
Related:
The House that Jack Built: The Ultimate Wolverine Den
When Toe Met Leather—Traditional Michigan Football Kick-off Times
Follow MVictors on Twitter
MVictors on Pinterest?  Believe it