I think you know plenty about the Little Brown Jug, but if you need a refresher course head this way.   A few tidbits from recent days:
SMU and TCU battled for one of the college football traveling trophies last night, with Texas Christian taking home the hardware aluminum.  Check out the origins and inspiration of this tradition:
Ever wonder why SMU and TCU play for an iron skillet? The SMU sports information department has enlightened us:

According to a Nov. 30, 1946, article in The Dallas Morning News, the "Battle of the Iron Skillet" was started to prevent "mutilation of school property" by rowdy fans. The previous year, more than $1,000 in damage had been done to both campuses.

"The SMU student council proposed the skillet as a symbol of the rivalry and substitute for vandalism," says SMU Archivist Joan Gosnell.

Gosnell says minutes from fall 1946 student council meetings provide more clues. On Oct. 1, the agenda includes: "Further set up idea of Little Brown Jug Trophy," referring to the Michigan-Minnesota football rivalry. On November 12, the committee arranging an SMU-TCU banquet and trophy "was reminded of their job."

And on Nov. 19, a student reported that he had purchased the trophy — "an aluminum skillet." A motion was made that SMU and TCU would share the expense of the trophy.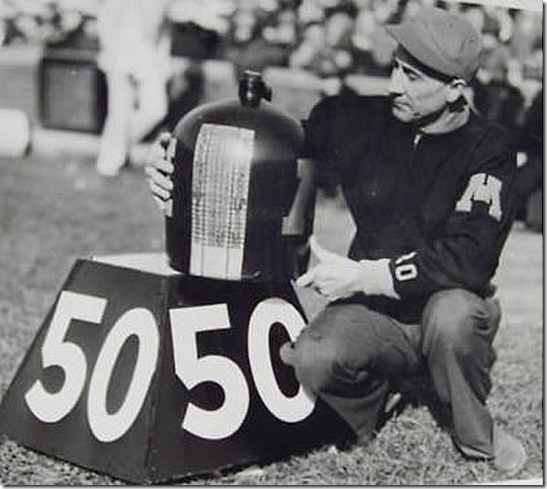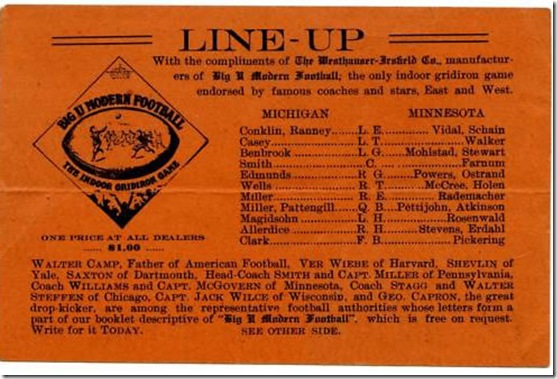 Do you have any truly unique pieces of Michigan football history or did you spot a cool item in an auction or elsewhere?  Let me know – I'd love to hear about it.