Get excited. I don't care if the Irish are struggling and Michigan punts 13 times. History matters and it's going to be awesome in South Bend in the rain and thunder.
This is going to happen every year until at least 2031, so shape up: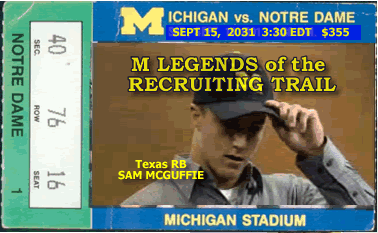 Running out of Ticket artwork ideas by 2031
See you in South Bend tomorrow, chumps. Thanks to Kelley and Brendan (Irish sounding fellows, no?).