I hope you had a chance to check out this SI.com piece on Jesse Owens and his exploits at the 1935 Big Ten track and field championship held at U-M's Ferry Field.  The piece chronicles the 45 minute span in which Owens broke four world records.  
Anyway, Richard Rothschild's piece ends with this note:
Ferry Field still stands. Outside the track a plaque commemorates Owens' record-shattering day. It is, perhaps, the ultimate compliment in college sports that a University of Michigan athletic facility continues to honor the achievements of an Ohio State Buckeye.
Indeed.  For curious minds, here's a look at the plaque.  I snapped this on Tuesday after you-know-what: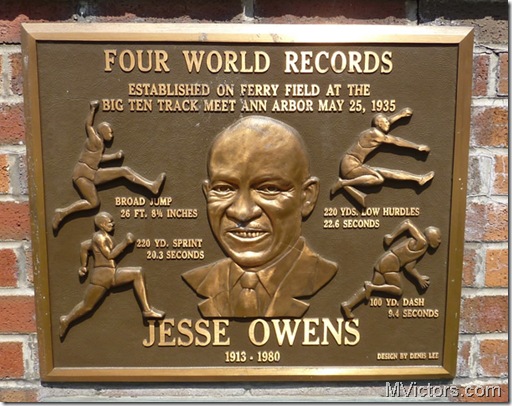 For context, it sits here outside the track: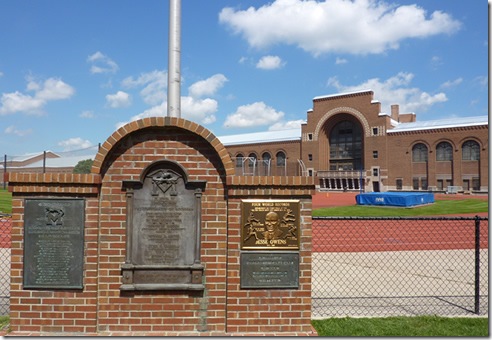 For more on Owens, check out this post 'eBay Watch: Jesse Owens, Gerald Ford and 1934'