It's a beautiful confluence, isn't it? The Little Brown Jug tradition had its birth 110 years ago, it's the 100th meeting between Minnesota and Michigan, and this will be the final season for legendary equipment manager Jon Falk, the great keeper of the jug for 40 years. So what? So how about a party celebrating all these things?
Here's how you can get involved, thank Jon Falk, get a t-shirt, order a special commemorative jug from Red Wing Stoneware or even join us:
On top of all of this Jil Gordon of TrueBlue365 fame is creating the ultimate replica jug—a artist's historical accurate copy of the real jug. It's up for sale—here's how it looks so far: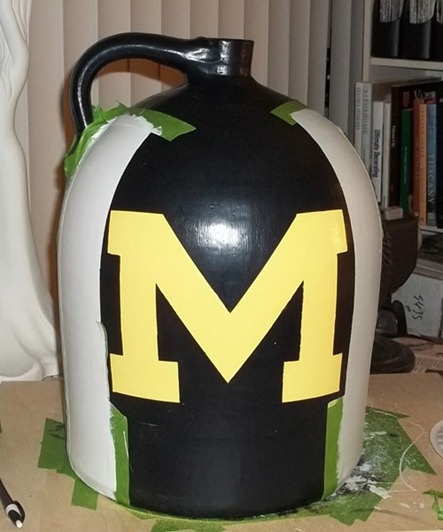 Get involved here!
Follow MVictors on Twitter