At least as of this morning, the video I posted of the the mauling of Steve Kampfer at the Michigan-Michigan State hockey game last night seems to be the only one out there. Here's a few stills in a little higher quality than the YouTube item: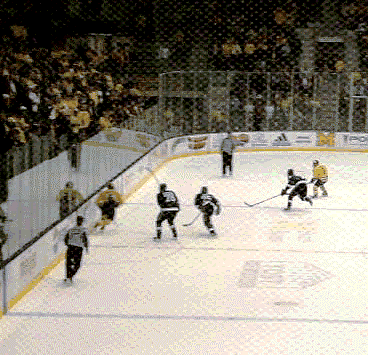 Conboy and Tropp zero in on Kampfer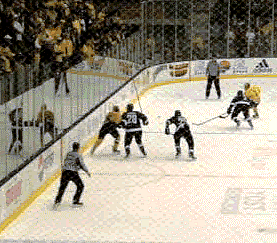 Conboy gives Kampfer the old clothesline from behind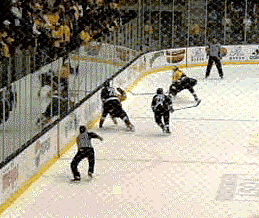 …and takes Kampfer down.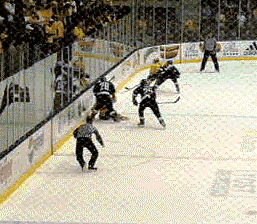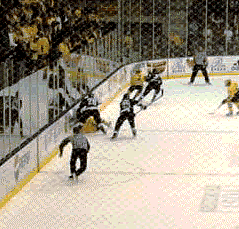 Tropp cocks his stick, but actually pulls back a bit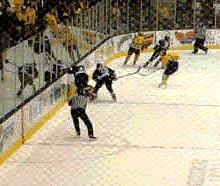 Then Tropp gets a look…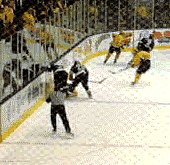 …and then takes a swing..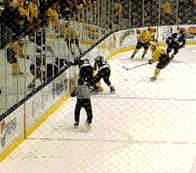 …and connects. Michigan immediately dispatches the team doctor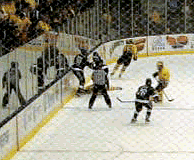 To Conboy's credit, he appears to shove Corey Tropp with his right arm…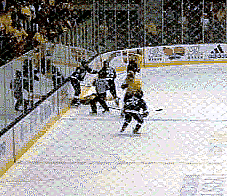 ..and then pushes him away with his left

I've watched this over and over, Tropp's in deep.
Related: