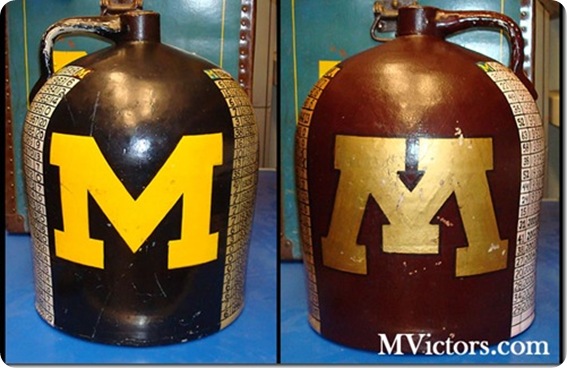 The topic of conference rivalries came up on several occasions at Big Ten media days last week.  You may have caught Minnesota coach Tim Brewster utter the following:
"We haven't played Michigan for the past two years," Brewster said. "To me, I don't see anything different there. Obviously the Little Brown Jug is a historical game and it's been really important to Michigan and Minnesota for a long time … I just don't feel like that game is in the same place as the Wisconsin and Iowa games."
A few thoughts here. 
Clearly the history of this game and its trophy means a lot to me and it seems to be a given that the Wolverines and Gophers will be on the opposite side of the soon-to-be-announced Big Ten divisions.  This will mean that the teams won't meet on a regular basis and the battle for the jug will be an on-again, off-again affair. 
I'm ok with this.  If the conference moves to a nine game conference slate, Michigan will still face four of the six team in the opposite division anyway.  The Jug game won't be going away and when they do meet it'll mean that much more.   
And heck, we're running out of space on the crock anyway: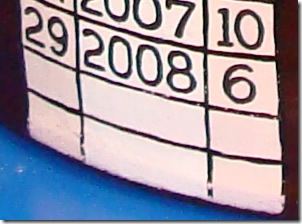 Related, The Little Brown Jug Lore Series:
Part I: What Really Happened in the 1930s
Part II: Spinning Myths
Part III: Getting it Right
Part IV: 2013: A Space Quandary
Part V: Red Wing Roots
Part VI: Is the Greatest Trophy in College Sports a Fake?
Part VII: Open Questions