I just returned from a nice vacation in much warmer climates.  On the way home from DTW (after enduring a power outage that locked me and many others inside the airport parking structure for 45 minutes—yes, they held us hostage while they figured out how to charge us for parking given cc's wouldn't process) I caught the end of the excellent Minnesota hoops game on WTKA.
Catching up on reading, I got a big chuckle out of this line from Brian in the aftermath of the Wisconsin bank robbery:
Not to dwell on a small monkey on a Caribbean island throwing a banana that turns into a tsunami because of chaos theory and wham(!) there's a coconut in Crisler..
While I'm not going to make you suffer through all the photos from my family vacation, I thought I better post this shot of this small Caribbean monkey that walked by me last Sunday just before 9am, on his way to find a banana to chuck: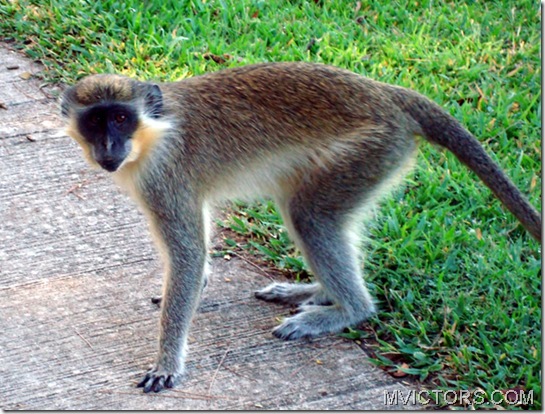 I let regrettably let him pass.
One more photo – here's my pal Giles in front of Wayne Rooney's getaway house Barbados: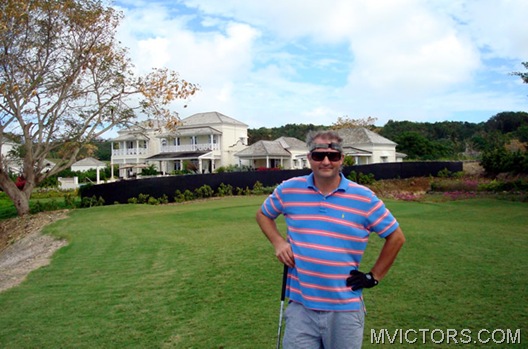 Rooney wasn't there of course, he was busy doing this.