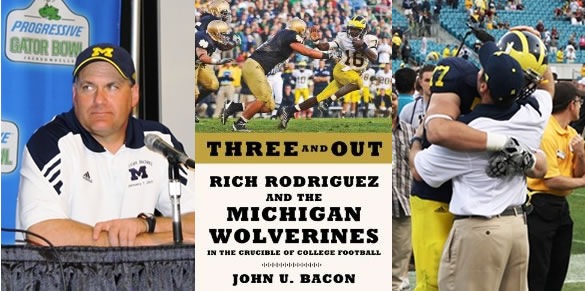 The publisher hooked me up with a free copy of the paperback version of John U. Bacon's Three and Out.   Read it already?  Well, the new release has fresh content in the form of the Afterward, which looks back on Hoke's first season, offers some final thoughts including Bacon's response to some of the reaction to the book.
Want one?   For starters it's easy, just like MVictors on Facebook.
I'll select a winner from the new likers (likees?) this weekend.
Already a like MVictors on Facebook?  Don't fret, there'll be something for you as well coming up.
Follow MVictors on Twitter