It was quite a day in the Big House yesterday and Michigan smoked the Spartans 5-0 in front of 113,000 plus.  A few notes:

Sam and Ira firing up the Victors Lounge before the game.  Ira taught fans the traditional Yost chants all week but the classic "UGLY PARENTS" was left in the chamber in the shut-out.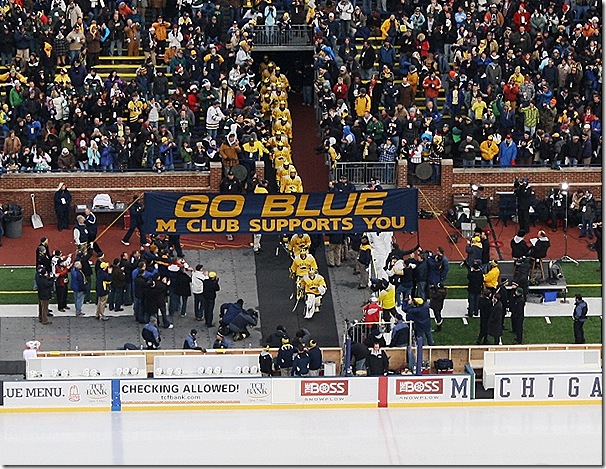 An example of the nice touches they included – the hockey team going under the Go Blue banner before the game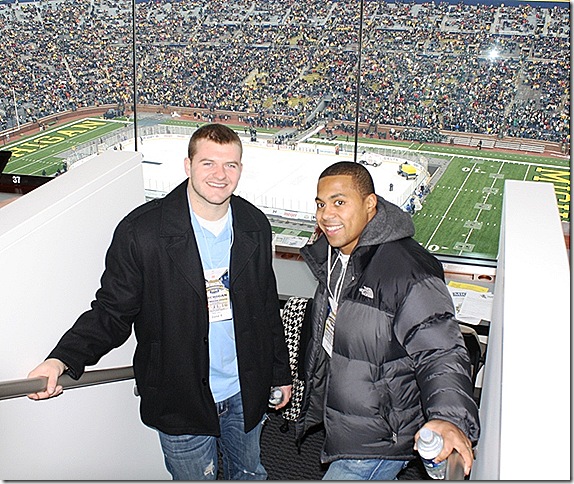 Mike Hart was in attendance.  I asked him if he smoked peace pipe with Jim Harbaugh.  Hart told me he'd support whomever is Michigan's coach, including Harbaugh, but reminded me that Rich Rodriguez is our coach.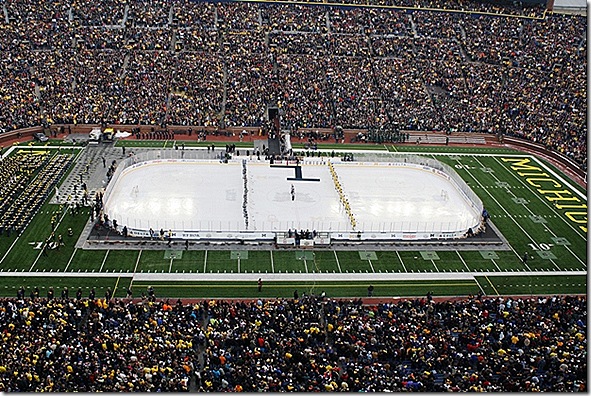 Teams assembling for  the national anthem.  My weak lens doesn't illustrate the view from the 6th level of the press box.   Surprising to me, you could actually following the puck very well up there.   Unfortunately I couldn't see the stealth bomber fly over from the photo deck but it got rave reviews from folks in the stadium.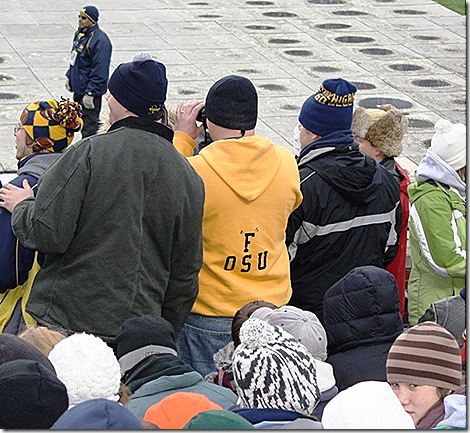 Funny – I didn't see this on the rack at Moe's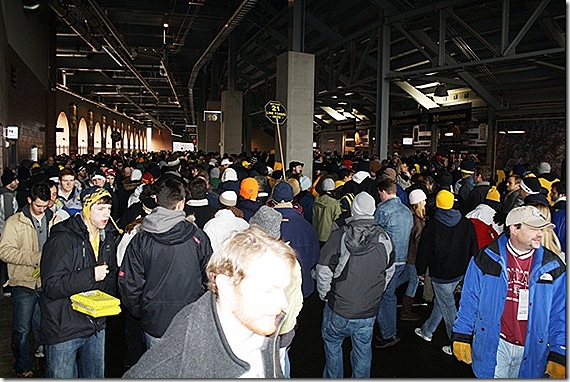 Almost 5 minutes into the game I left the photo deck and headed to my east side seats.  The West lower concourse was a mess – huge lines.  There was no wait to get in on the east side.  As far as the attendance, I guess who cares, but were there really more people there than at the UConn or MSU football games earlier this year?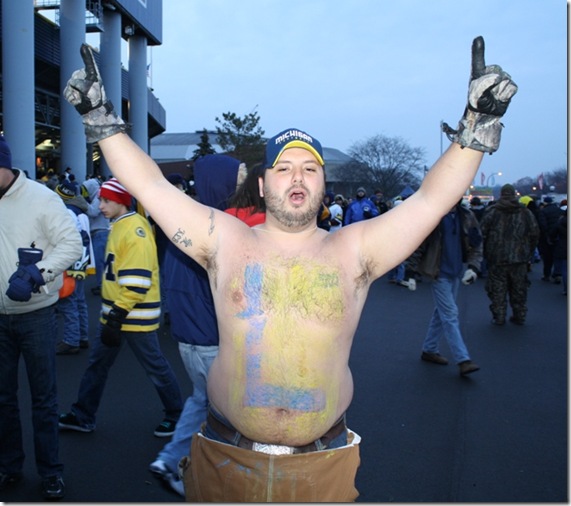 It wasn't that cold out.   Ask this guy.
The lights seemed to work great.  You got a taste of how things will be next September for the night game.
* AnnArbor.com's coverage of the event, great photos