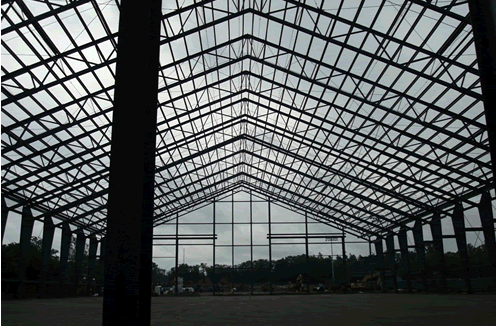 There's many changes going on around the athletic campus, with much of the focus for obvious reasons on the Michigan Stadium renovation. MLive.com's doing a nice job of publishing frequent updates on the project, here a nice photo from last week: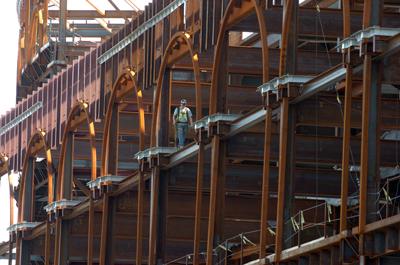 Just down the road another major project is going on that hasn't got much attention: the new football practice facility. Those in Ann Arbor know of this because you can't miss it. The frame of the enormous structure, which is built on the site of the old outdoor practice field and the varsity soccer pitch, now dominates the skyline along State Street and it towers over Schembechler Hall. For those out of town I thought you might enjoy of few shots, click to see enlarge:
Here's a few details on the $26.1 million project from mgoblue.com:
The new football facility, approximately 104,000 gross square feet to be built on an existing outdoor practice field, is expected to include a full-size football field, lobby, restrooms and storage space. Approximately 3,000 gross square feet of space in Schembechler Hall will be renovated as part of the project.
Whoa! That's a lot of gross square feet (I think). I don't think the soccer pitch was a big loss. I used to occasionally walk by that thing after football games and always felt it was terrible. My lawn has fewer contours and holes. Last I heard they're building the new soccer field near the tennis center just up the road.
Here's a bit more on the football facility from umich.edu including a depiction of the finished product (and judging by the SUVs, drafted sometime prior to the gas crisis):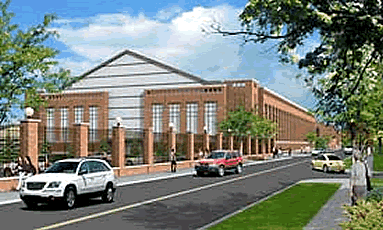 The building is expected to be completed in 2009.