You know about the countdown clocks, the trophies and the messages posted on the doors at Schembechler Hall.   Did you know the players had to endure this reminder each time they left the Schembechler Hall locker room?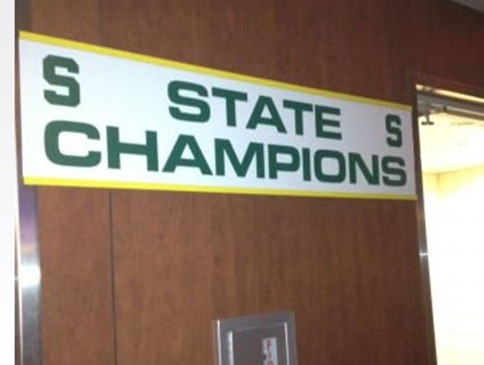 Damn that's in your face.  I believe they used to (perhaps still) have something like this in the weight room.
Any suggestions to replace this?  Neon Elvis Grbac?  Maybe we need Jil Gordon to get engaged STAT!