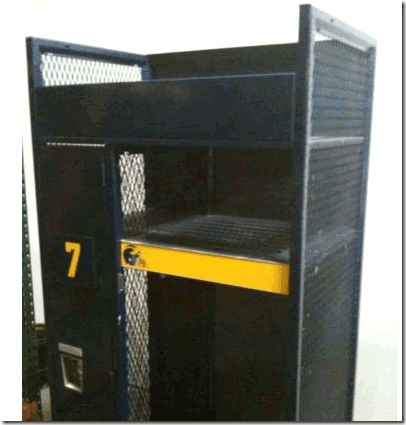 The seller contacted me about these last year and he's still got some in stock.   They're authentic Michigan lockers, taken from Schembechler Hall as part of the locker room renovation.   They've got working combinations, etc., and are in great shape: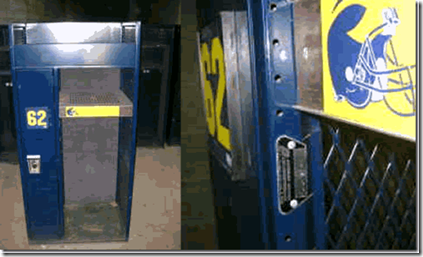 This time he's listing them on eBay, asking a cool $850 online.  But… 
Psssst…want a deal?  MVictors exclusive: email me (mail @ mvictors.com) if you're interested and the seller will work out a special price.  The lockers are available for pick up in the Detroit area.