I'd like to welcome new sponsor MaraWatch, an officially U-M licensed premium timepiece collection available to browse at WolverinesCollection.com.  Like Brian said, "I assume some of you are big ballers."  Even if you are not, check out this collection.
My favorite?  The Rainmaker but I need it with the black strap: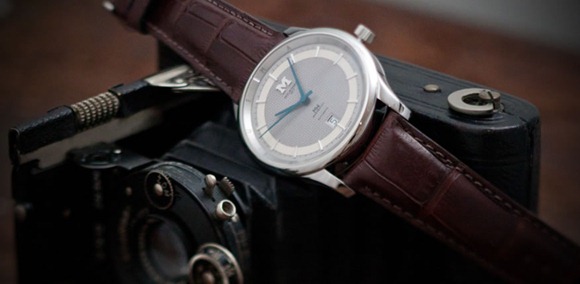 Owner Shashi Mara, a Ross business school grad, told me about the inspiration for this venture. "I was blown away by my Michigan experience.  I wanted to create a timepiece that a alumni/fan could wear for decades and then pass down.  The Wolverines Collection is for someone who wants to wear their passion for Michigan.  The nuances of the design elevate one's ability to make a statement of how much Michigan means to them, in a manner that is discrete and elegant.  Sometimes, whispering can be more powerful than screaming."
Another element I like that is up my alley: "Each timepiece is individually numbered.  In the watch world, this is a signal that extra steps have been taken to ensure the highest quality standards.  In the world of Michigan athletics, a number can evoke fond memories of the contributions made by football legends or even transport you back to the moment in time where you were witness to history was being made."
He had me "timepiece."
If you currently own or plan to buy a watch from the Wolverines Collection I'd love to hear about it.  Check out the website to learn more.
Related:
Speaking of watches—while these aren't on par (or even in the discussion) of what Mara is producing, these certainly are pieces of history.  Up on eBay right are several watches issued to Michigan teams for trips to the Rose Bowl over the past few decades. 
Three from the early 1990s including Bo's last game (1990).  Click to see the eBay auctions:
And a few more vintage models, a pair available from 1978 and one from 1980:
Still looking for Holiday gift ideas?   Check out Ben McCready's classic U-M football print or the rest of my 2012 gift list for Michigan fans here.
Follow MVictors on Twitter