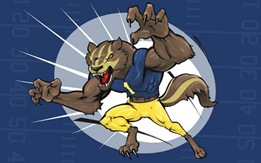 The Detroit News announced the winners of its Michigan Wolverine mascot design contest early this morning. 
Props to Andrew Nyhoff for serving up the ferocious werebeast coming at you on the left—winner of the adult division and recipient of two tickets to the San Diego State game this season.
Sadly, no one apparently ran with my design concept of a mascot wearing fierce armor made from pieces of the old stadium halo with the '93 Final Four banner as a cape.  My offer of a beer/cocktail for someone coming up with that design still stands.
The News said it was grateful for all of the entries and I'm grateful as well…that they posted some of the other entries.   Marvin from Ada, MI suggested this—the hands down winner from my perspective: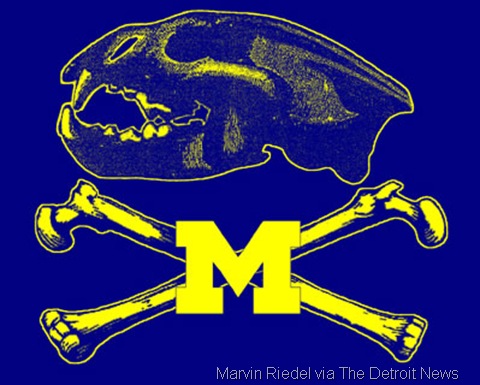 Viva the memories of Biff, Bennie and Intrepidus.
Also notable is the design from Alex Eagal of Ann Arbor: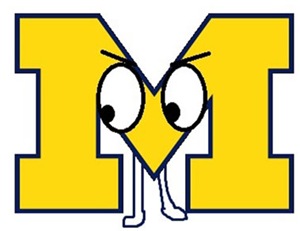 If there must be something with functioning eyes and legs to move around, let it be something like this, squeezing down the aisles, smacking popcorns and Cokes out of the hands of fans on the end of each row.
Finally, this by Gerard Marshall from Missouri kind of made me sad: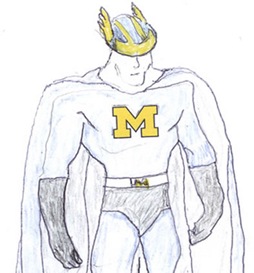 I see a somber 1940s-era super hero, remisicining of days when he dominated evil and the rest of the conference.  He gets teased by kids at games because his underwear is on the outside & he's wearing Cruella de Vil's gloves.
Turn that frown upside down, sad Super-M-Man—Coach Hoke will save us.
Elsewhere: mgo-Brian destroys these and the other entries