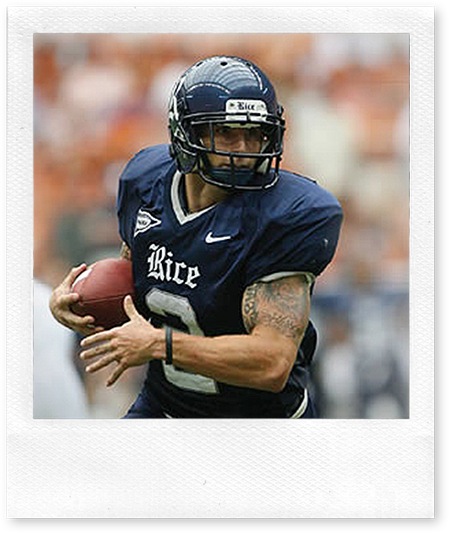 photo: riceowls.com
You'll recall Sam McGuffie transferred to Rice, sat out last season but now he's in action for the 1-5 Owls. 
He their leading rusher (399 net yds or 57/game, two TDs) including 309 in the last four games, and the Owls' top receiver (28 catches for 254 yards, one TD).   The stats sheet also lists him with 10 punt return yards on zero attempts which is pretty damn cool.   (Add that phantom punt return to the mix tape.)
While he sat out football last year he immediately joined the 2009 Rice track team & did work:

From the photo above, looks like he's also offering free admission to the ladies for his one man gun show.  And I'm sure he's still logging onto his favorite defunct website.
Follow MVictors on Twitter