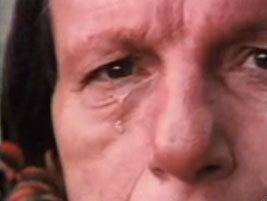 Come on Rumeal! The star guard on Steve Fisher's 1989 NCAA champions basically confirms that guys on the team were paid, from
Mark Snyder's post
(with a surprisingly tame headline!):
"You got nine pros and none of them left school early? If you're taking care of players the right way, you understand the process to make it work. Otherwise, a player's got to go out and look for help, it's going to happen" like with the Martin scandal.
OK – so he doesn't specifically say what that means but [cough, clear throat] maybe by "taking care of players the right way" he means furnishing them with Cottage Inn vouchers. Later:
"Coaches have a lot of pressure to recruit the best players, and they have to turn to alumni for help. Alumni can't help their school? I guess you've got to draw the line somewhere."
Robinson said he thinks they should call his team, with nine players that went to the pros, the Fab Nine.
Some caller into WTKA this morning said it was a like a guy at an anniversary celebration toasting his wife on their long marriage, but adding that he cheated on her in the first five years. Dude. It'll be interesting this weekend when they honor the team at Crisler. More interesting will be Rumeal spinning down his comments which I expect soon.
Add this to a list of other great Michigan achievements or legends that have been fractured, not even including any feelings you have about Rich Rodriguez, the severed bowl streak, the athademics scandal/Jim Harbaugh's comments:
1. Winged helmet. Yes, you knew that one already. From the Bentley Library:
In fact, Crisler had introduced a helmet at Princeton in 1935 that should look remarkably familiar to Wolverine fans. The winged design simply took advantage of features of a helmet the Spalding sporting goods company and advertised in the 1937 edition the Official Intercollegiate Football Guide. Crisler's 1938 innovation at Michigan was to paint the helmet maize and blue.
2. 'The Fab Five. I think this has been sufficiently covered in the past, banners taken down, wins and statistics removed from the books. A sad side effect of this, depending on how big it gets, is that I wonder if this will push out a Fab Five reunion that seems to have gained some footing especially after the Jalen Rose Day.
3. 'The Victors'. Yikes, from earlier this year, a revelation to me that still stings. The great Louis Elbel was clearly inspired by 'The Spirit of Liberty', a tune by a gent named George Rosey. Warning: Don't click this if you're near a Ming vase:

Victors Rip
Play Now
|
Play in Popup
|
Download
4. Those Who Stay Will Be Champions. Certainly we thought that our great departed general Bo Schembechler crafted those legendary words in the face a mass defections on his first Michigan team. From HBO's The Rivarly: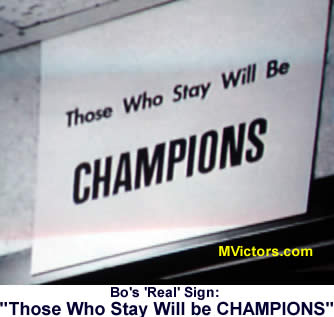 As posted earlier this year on mgoblog, from Bear Bryant's book published in 1960, chapter 12: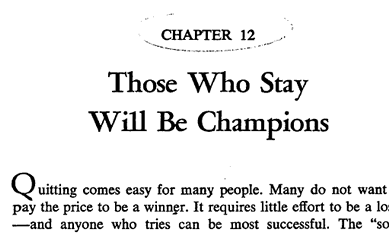 5. Sam McGuffie. :( mix tape