AnnArbor.com has posted some nice coverage of Media Day, including mucho multi-media.  Melanie Maxwell put a little behind the scenes video package together, including this shot of a certain reporter's notebook: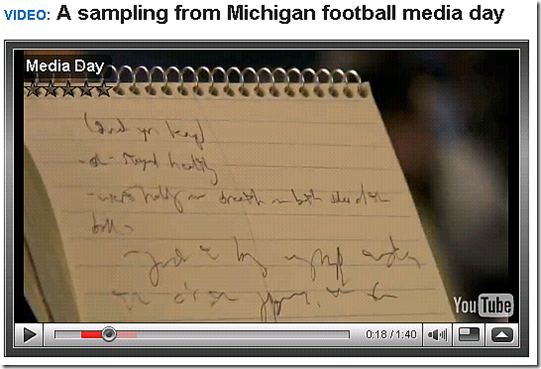 Who knew Wojo could read and write Urdu? 
Speaking of random notes, Rich Rodriguez confirmed that Michigan will continue the honorary captain program, where they bring in three or so former players who spend the morning with the team and serve as…honorary captains.   Rodriguez told me they've come up with a list a potential honorary captains but wouldn't divulge any of the names until they verify that they can make it to the games.