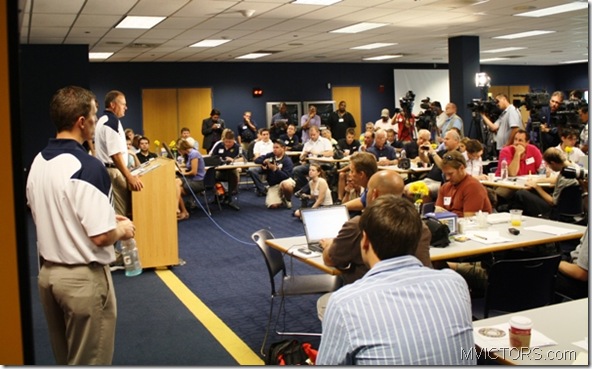 Just returned from media and mulled through the photos.  The typical mix of on and off topic items from the day.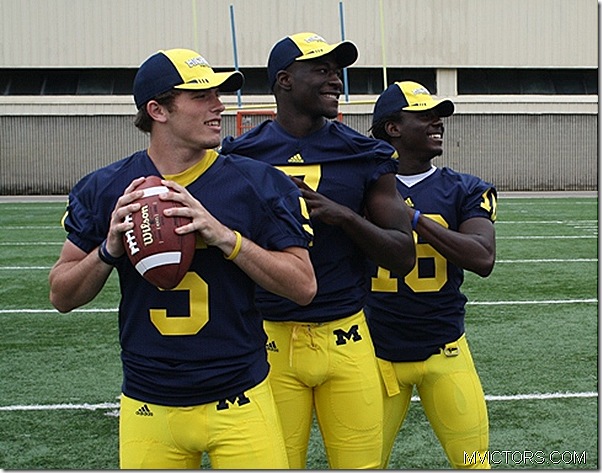 Barwis talking about Brock Mealer's progress and program: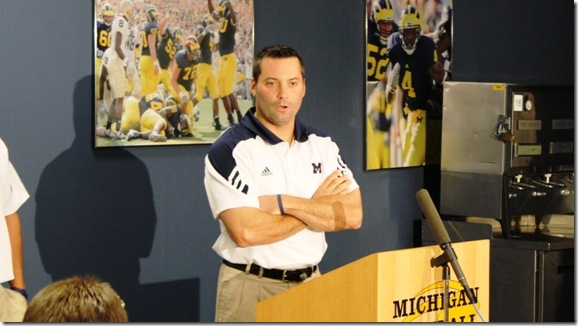 Brock after this press conference chilling: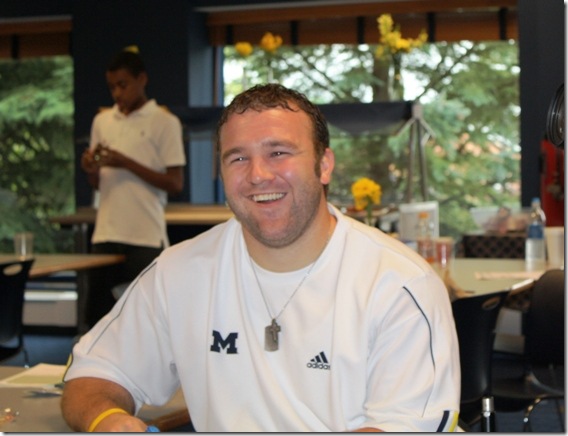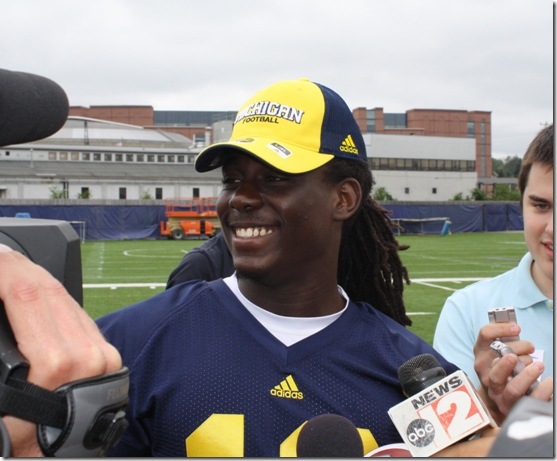 Denard is still going with the untied shoelaces.  One media member still rocking the docksiders: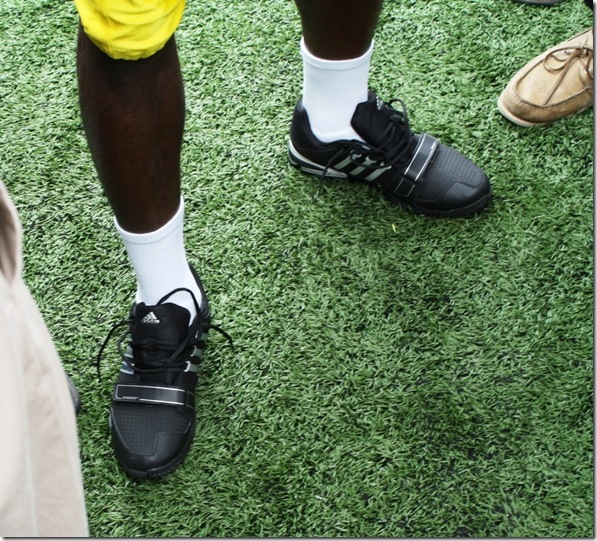 Just begging for a caption contest: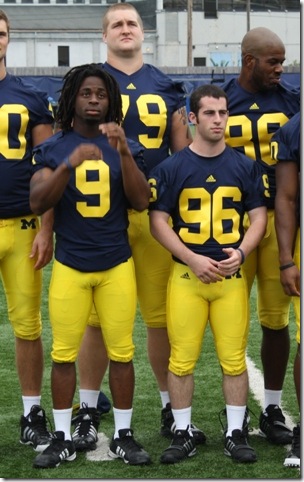 I tried to get an all braids dreds photo, this was the closest I could get: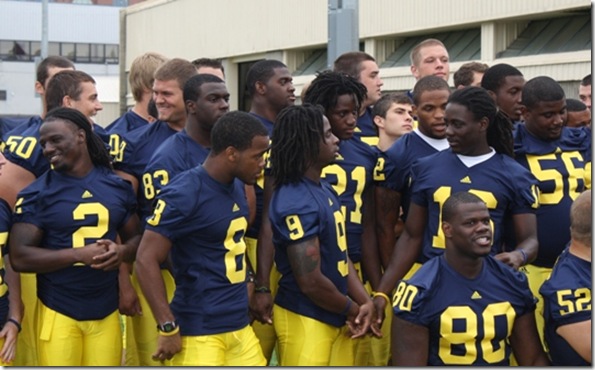 Big Jon Falk hasn't lost his 1997 championship ring: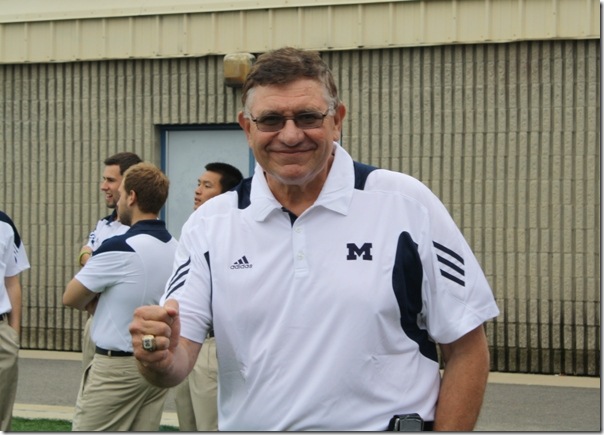 Fred Jackson talking about the next Chris Perry: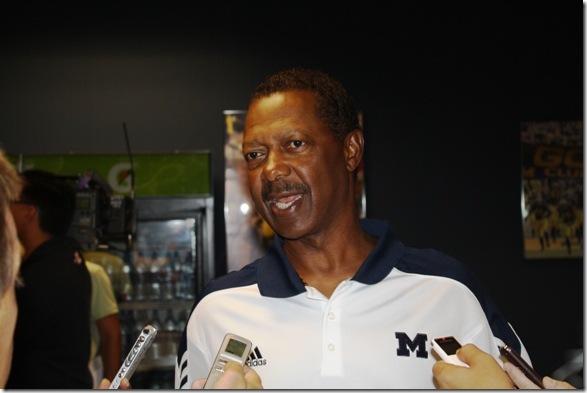 Don't mess with Molk: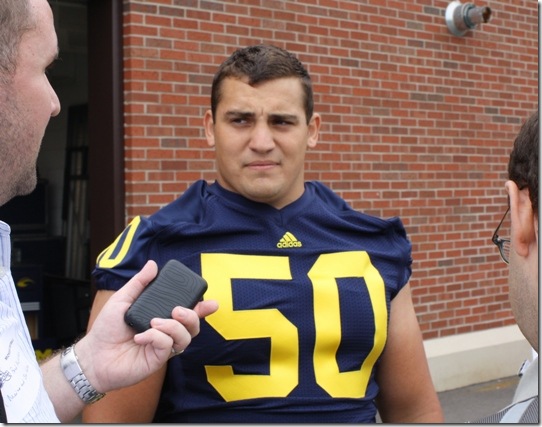 Tate as Drew Sharp looms.  Tate said all the right things today, more later.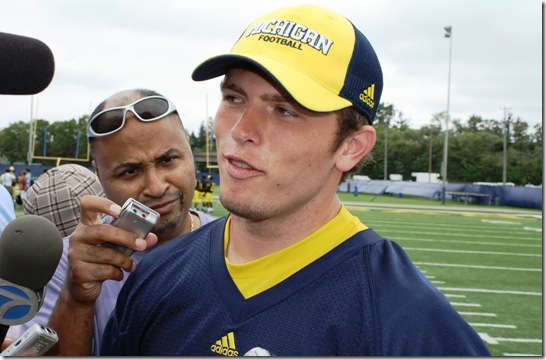 Tate checks in with Coach Rod before the team photo: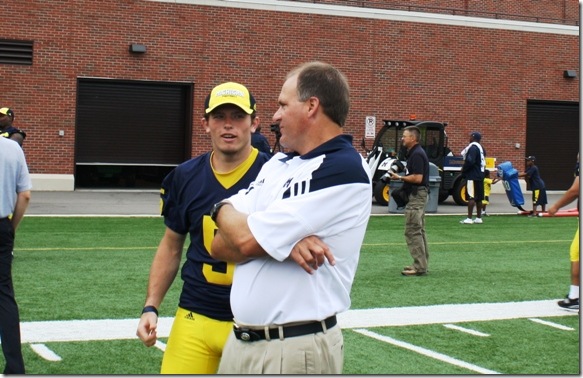 BigHouseATron – did you know the tunnel expands?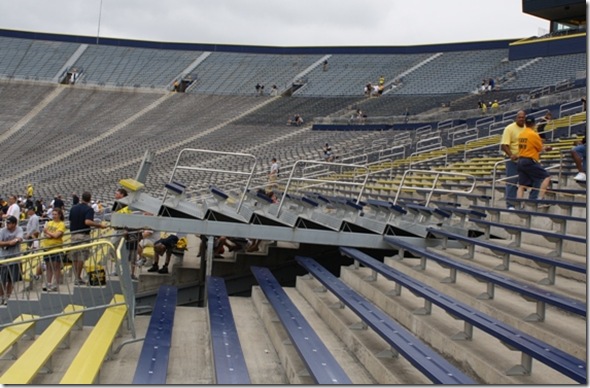 It really does!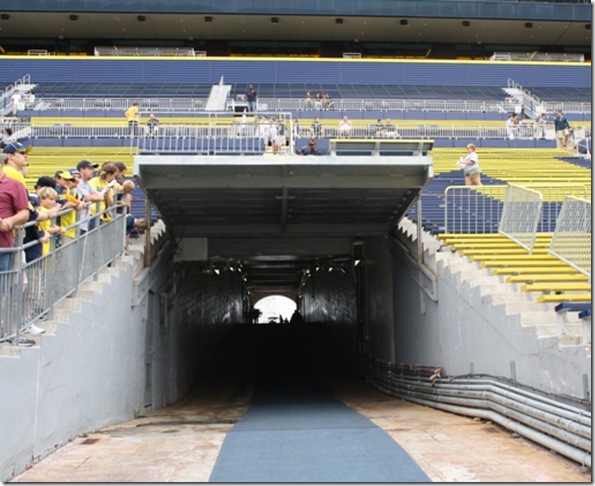 This is the cool, they hung bowl, conference championship and national championship banners inside the indoor practice field: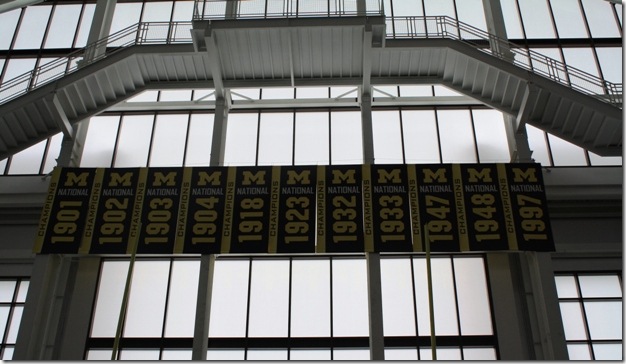 Another look: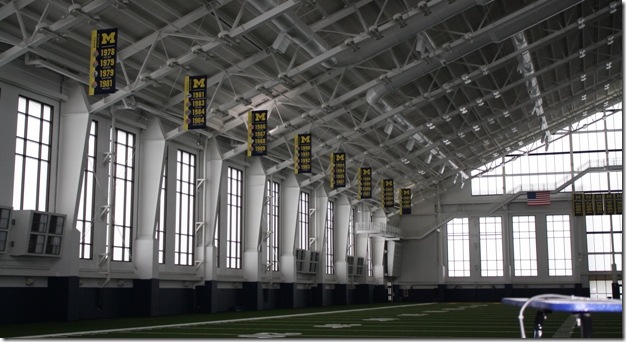 Related:
Follow MVictors on Twitter