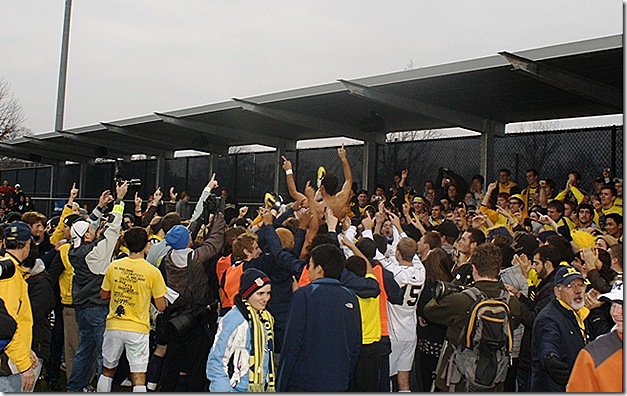 A fantastic win for Michigan soccer in the second round of the NCAA tournament, taking down University of Central Florida this afternoon 2-1 in overtime.   Despite dominating the pace of play, Steve Burns' crew were down 1-0 early.  Early through the second half Justin Meram tied it up and the Wolverines finished it off in overtime. 
Notes:
The place was absolutely packed – standing room only.
Dave Brandon attended.
I love it – among the prohibited items: vuvuzelas. 
I watched the game with a former M soccer team captain.  He pointed out right away that just about everyone on the UCF team was wearing gloves to keep them snuggly warm.  It wasn't really that cold out.  Advantage: mighty Blue.
The student section was outstanding, chanting and singing throughout the game and giving Justin Meram a ride after the game winner (above).  I'm not sure who got credited with the golden goal.
Up next is South Carolina in the Sweet 16.  Congrats to Burns and the boys!
A couple other shots for you: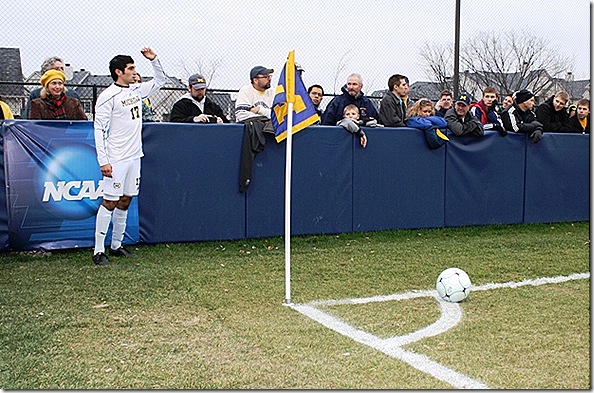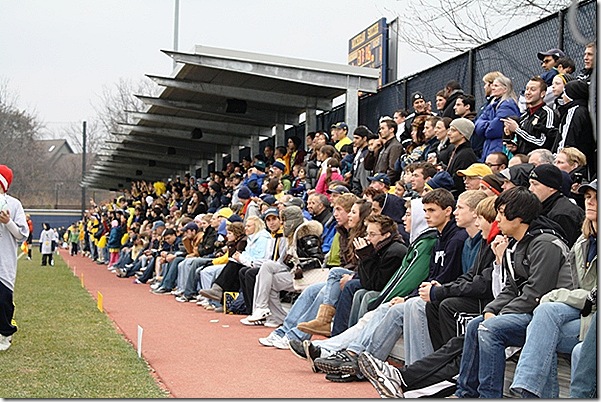 Update:
For all the folks begging for Meram to kick for Rich Rod, jeezz (HT: Matt for sending this over):