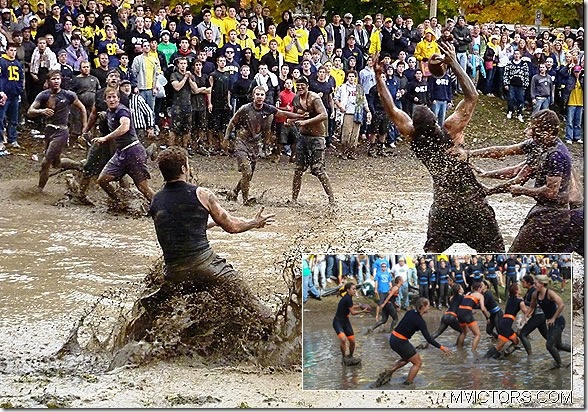 [Ed. 11/3 Updated with team details]
With the kick-off of the Illinois game set for noon, the SAE Mudbowl will start around 9:45am at the corner of South University and Washtenaw.
The host fraternity will face Phi Psi who defeated Alpha Epsilon Pi in fraternity league playoffs last night.   The sororities are also set, as Kappa Kappa Gamma will face off against Sigma Kappa (photo inset above).
The event will benefit Mott Children's Hospital and I understand over $30,000 has already been raised. 
They typically play this on Homecoming but due to a student break that coincided with that weekend, the game was moved out to November 6, 2010.