Posting a few photos before the laptop dies.
Buckeye commit Bri'onte Dunn in for an unofficial visit.  He's a big lad: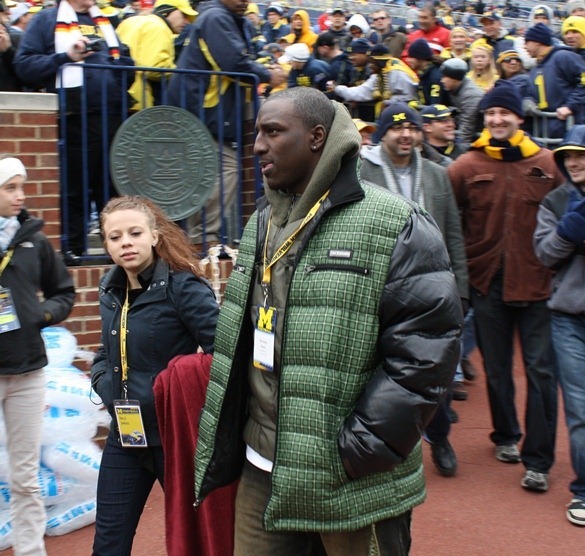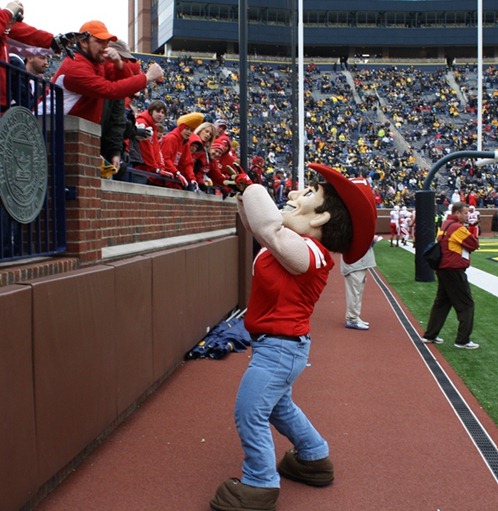 Herbie Husker feeling it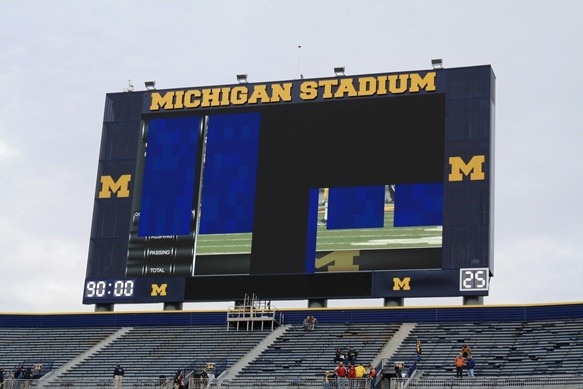 No problem here.  See U-M job postings on Monday.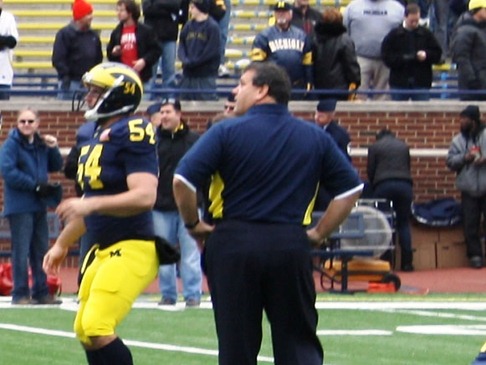 Hoke giving the scoreboard a big "WTF?"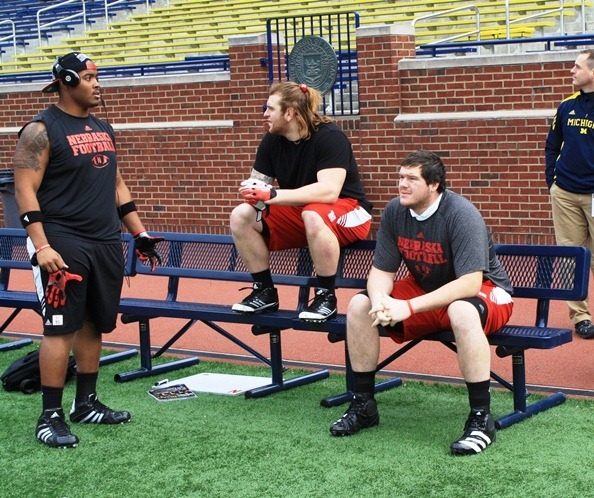 Husker players showing some #toughness before the game in shorts and t-shirts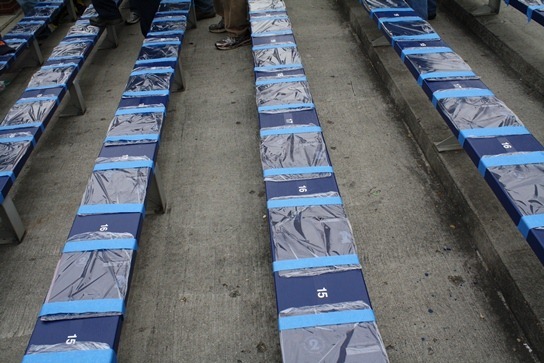 Well executed card show – fans had their cards and instructions taped to the seats.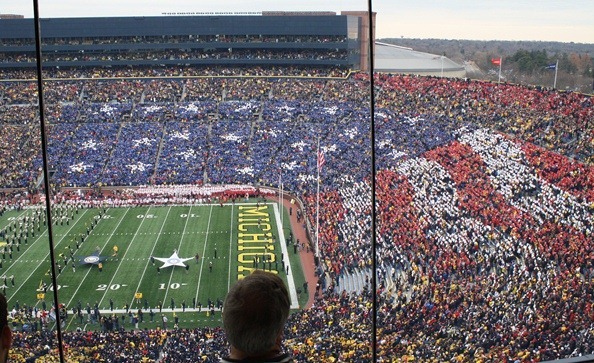 If you don't like it…GO BACK TO RUSSIA!