Just a few shots from pre-pre-pre-game.  And for those out of town, the miserable day we had this morning turned perfect–sunny, a few clouds in the sky as of 5:30pm EDT.  Shots: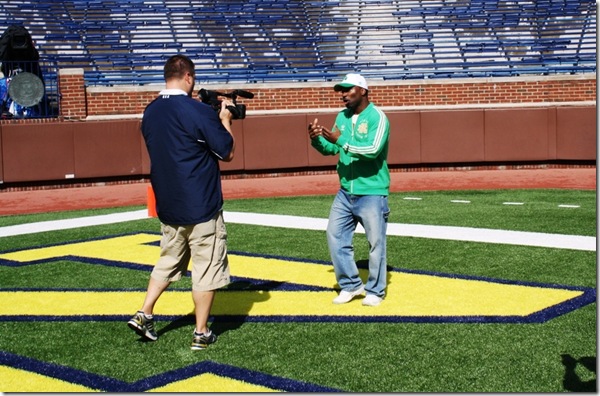 Rocket Ismail on the field, doing a video retrospective of the 1989 returns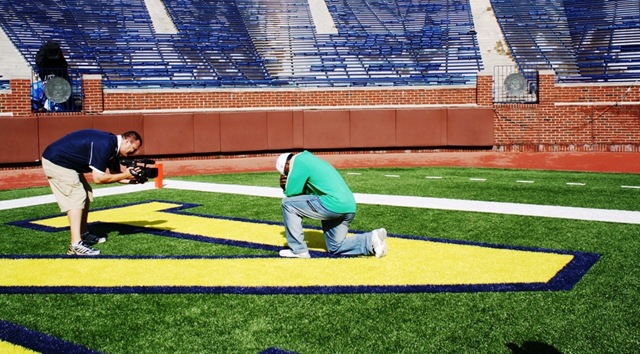 Rocket even the recreated his celebratory prayer in the North end zone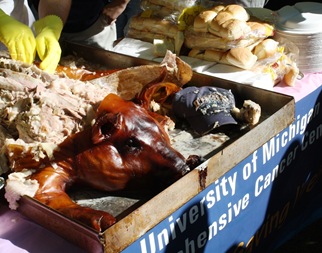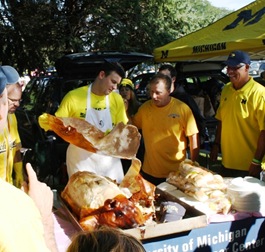 The Beer Jarts Athletic Association unveiling the guest of honor at the pig roast.  That's Jan Rishoi on the right literally holding the pigskin.  The event raised money for Breast Cancer research, well done.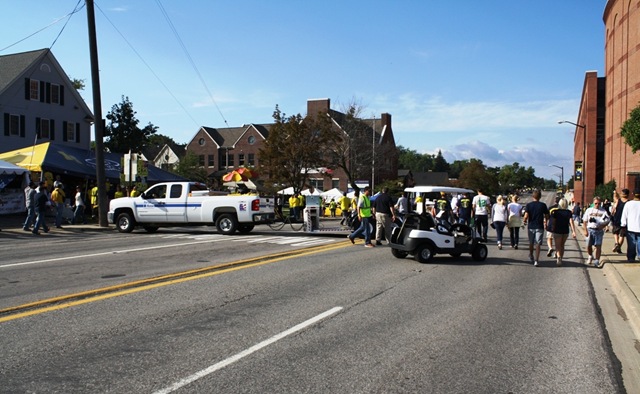 As promised, the authorities shut down Main Street at 5pm EDT sharp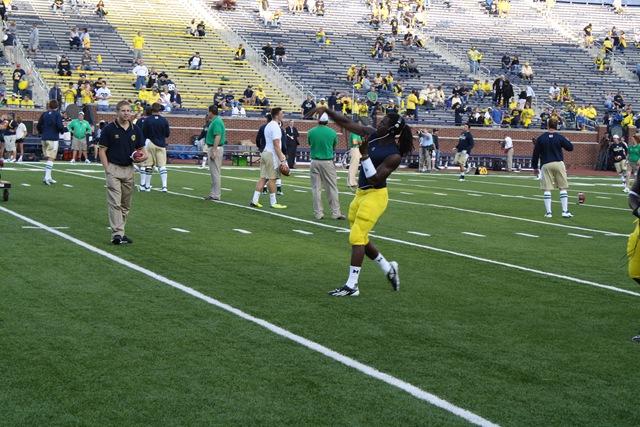 Denard warms up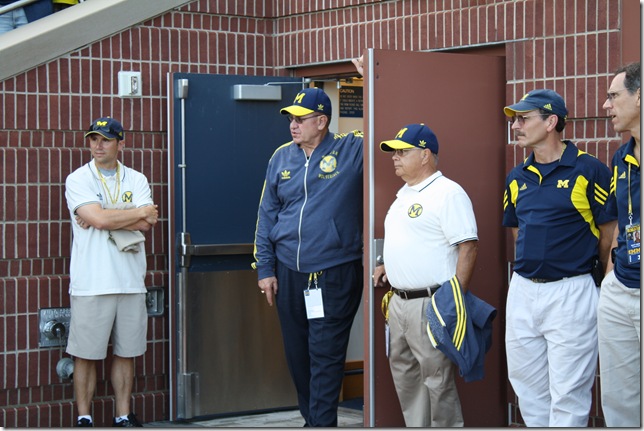 Jon Falk in the throwback gear near the locker room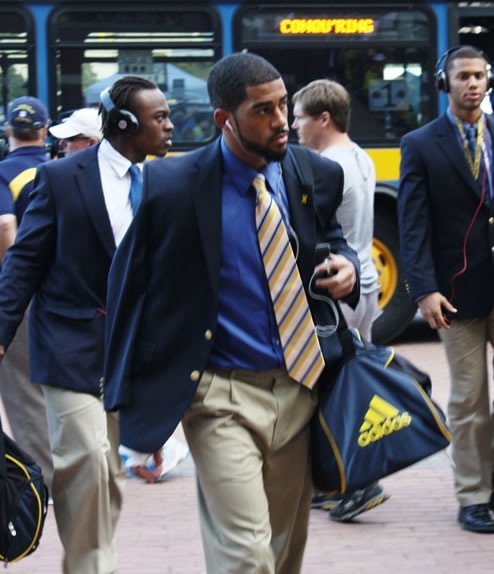 Troy Woolfolk with the dinged up right hand – but they say he's ready to go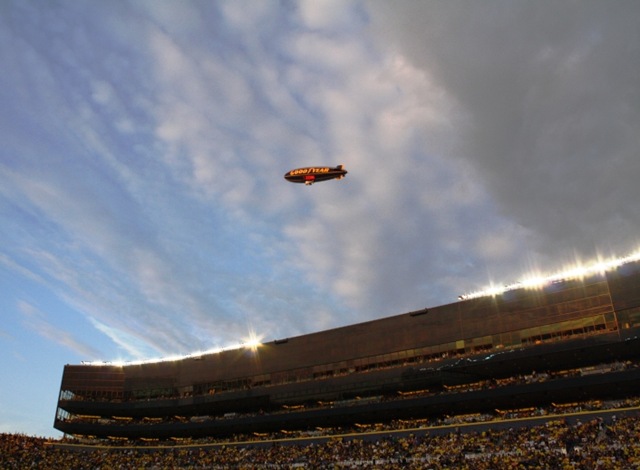 Love this shot – about 45 minutes before kick-off

Other Stuff: