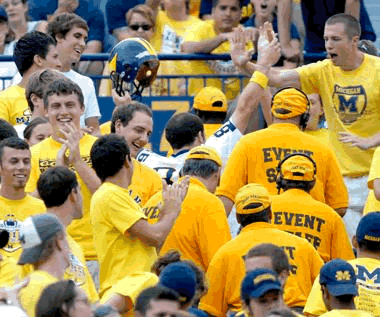 The athletic department bought a quarter page ad in today's Ann Arbor News announcing "Football Stadium Team Members Needed". They did the same last year if you recall.
I've heard the stadium has stepped up its demands on ushers, extending the time period they're asked to be onsite and working (both before and after the games). This may have caused a few folks to bag it in the last couple years thus the need for more help. They also might need a few folks to guide people around the construction.
If you are interested in tearing tickets and escorting pickled fans out of the stadium you are asked to gather at the Junge Family Center on Saturday June 7 at 9am. For more info you can dial 734.647.9760.
I couldn't find more info on mgoblue.com, but I did find this interesting poll: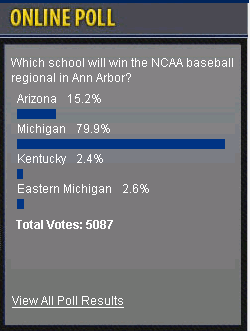 Yes, people hitting mgoblue.com tend to lean Maize and Blue. I love that Kentucky got some votes. Why don't they just ask, 'Which school has the best helmet in college football?"
UPDATE: Found it, more from mgoblue.com.