A few more from Tampa:
Media Gift.  The players' bowl gifts are well publicized.  The media typically get a little something at these games as well FWIW.  The Sugar Bowl offered up jackets.   The Outback Bowl gave out a set of four rocks glasses and a mini leather pigskin, not bad: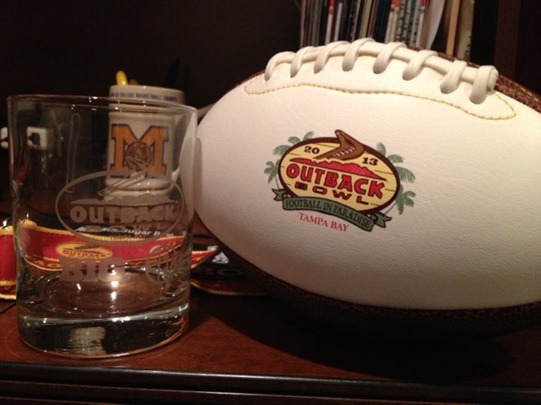 Rolling through the rolls of photos, a few more from the game.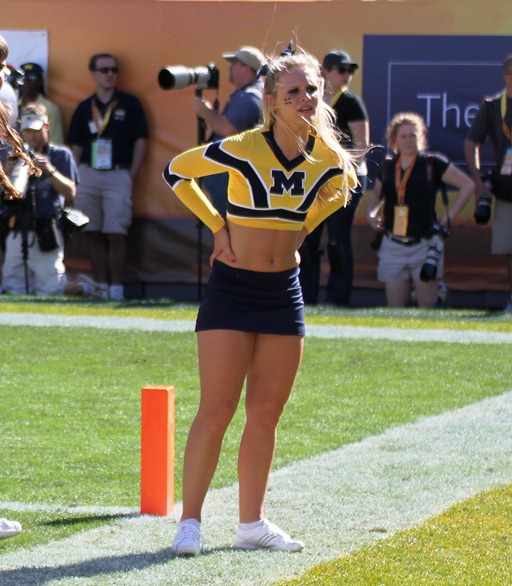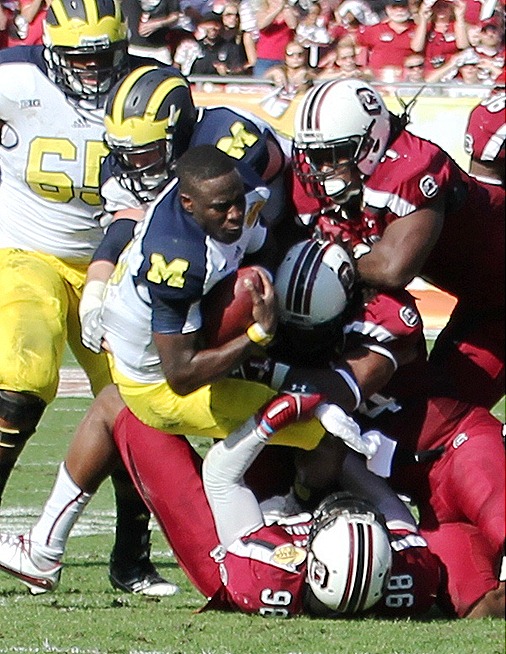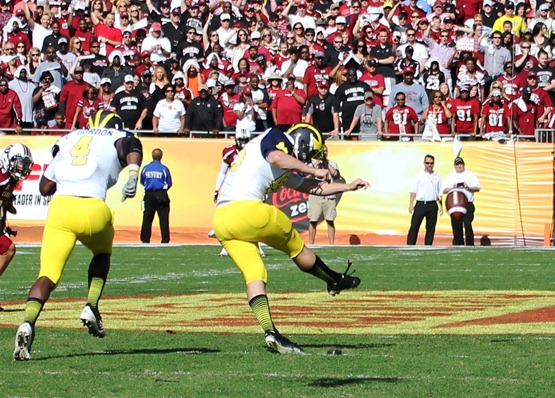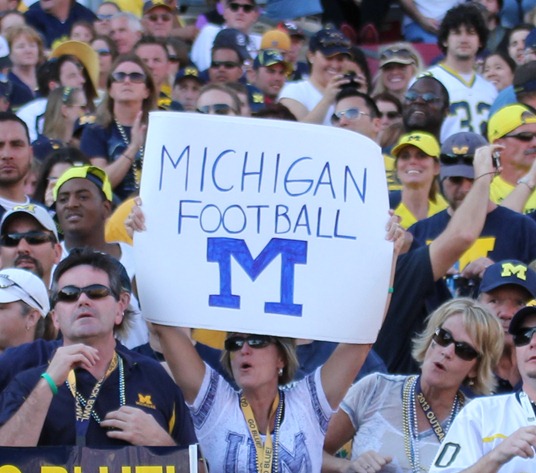 Not exactly Gameday material.  As if the 20,000 different shirts, hats, pins, etc. didn't have the "Michigan Football" message covered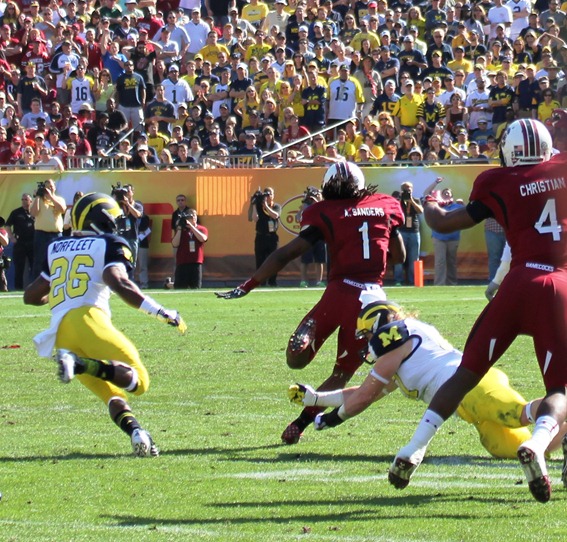 Ace says see ya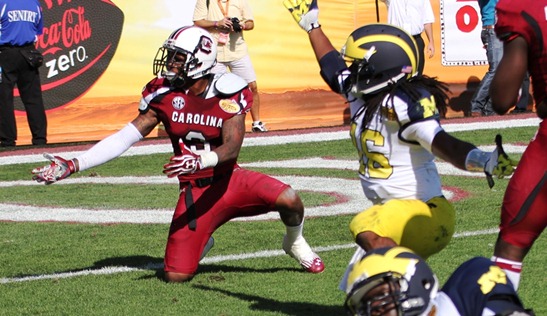 What?   What?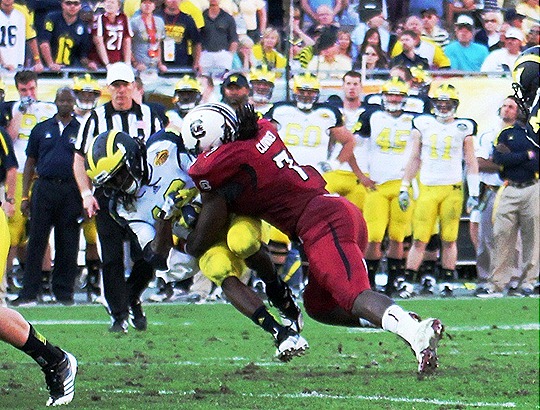 Big Clownin' meets Denard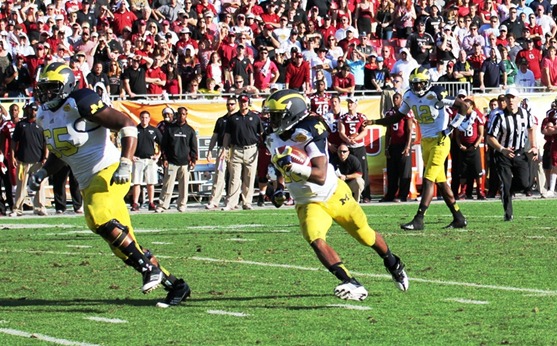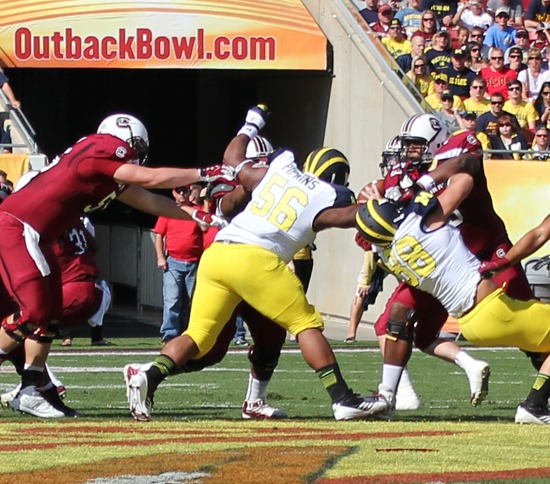 Pee Wee taking on blocks.  Roh takes an elbow to the monobrow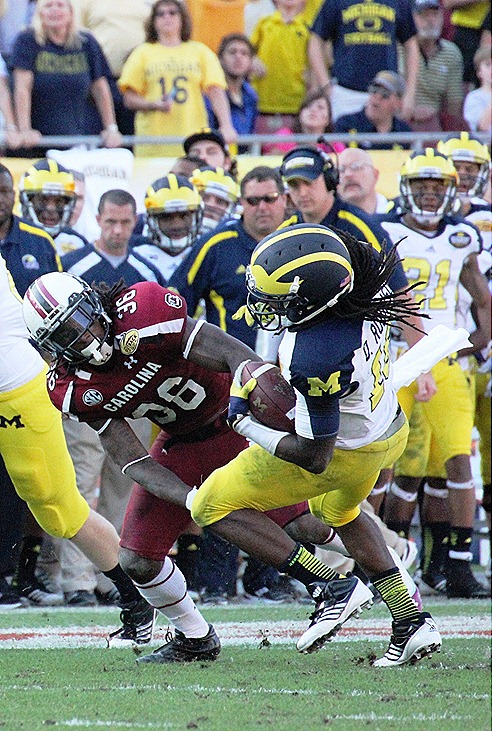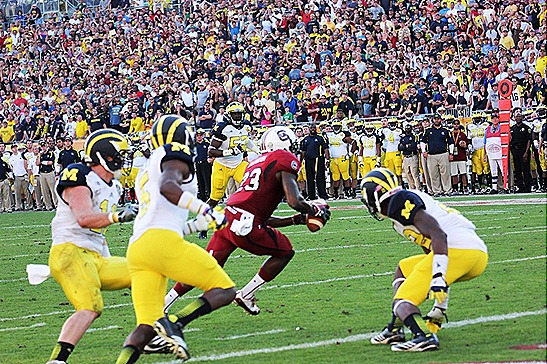 Part 1: The game winner :(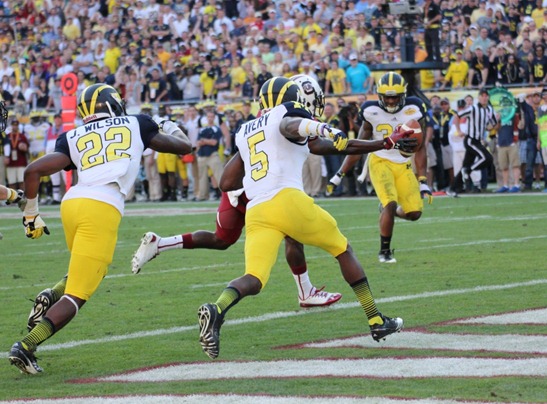 Part 2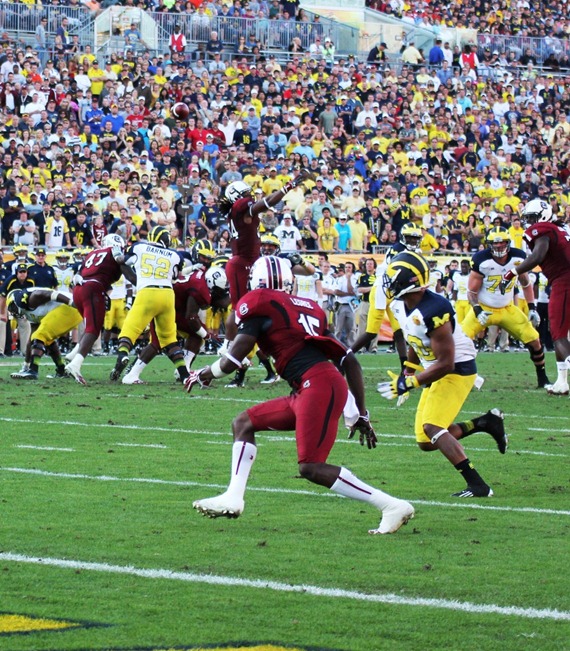 Gallon go-ahead TD pass in flight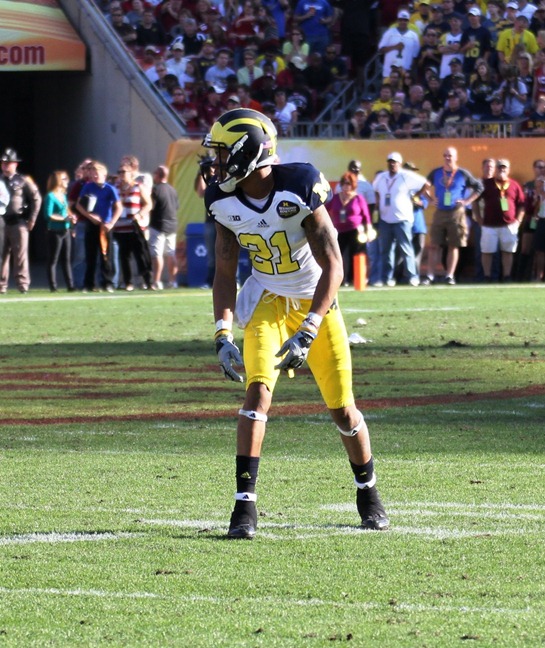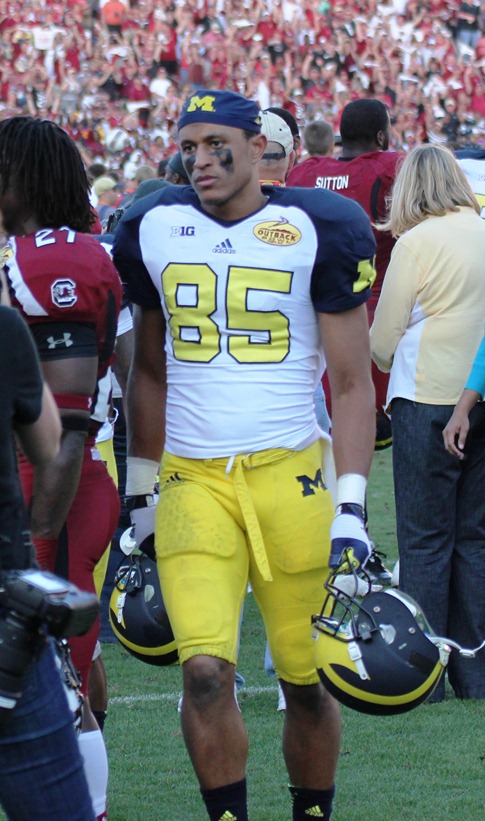 Elsewhere:
More from MVictors: