What a great win last night for this team and for Henne, the kind of gutsy performance that people will remember for years. By coming off the bench twice to save this game and this season, Henne put his footprint on this post-apocolyptic 6 game run right next to that of Hart. And hats off to Manningham and Arrington who played their butts off all day.
Quick takes on this game:
Fumbos in the Booth – Why wasn't the Arrington catch in the endzone immediately reviewed by the replay officials? Carr had to use a timeout to get them to look at it- what were they doing? Just because it was correctly overturned (eventually) doesn't excuse those clowns in the booth. That was a huge, huge play and if Carr didn't step in it looks like it wouldn't have been overturned.

The Difference – Carr deserves a lot of credit here for how this team played. Other than Ryan Mallett's miscues and a bad pass from Henne that resulted in a pick, the team played a very error-free game. Their first penalty wasn't until the fourth quarter and you saw solid play in the kicking game and M didn't drop many passes. This is a well disciplined team while Illinois could have won this game if not for bad penalties, mistakes and drops. Give Carr a lot of credit for this.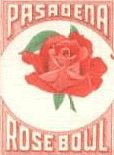 Rose Bowl in sight – By handing Illinois its second conference loss, Ohio State and Michigan now have a huge spread over the rest of conference. The path to the Big Ten championship and the Rose Bowl is now pretty simple. Ohio State won't likely lose two games before the big game on November 17th, so Michigan needs get through Minnesota next week and win one of either Wisconsin or Michigan State. That'll leave all the marbles on the line for the big one: A Rose Bowl trip and big ten championship for Michigan, a possible BCS championship but certainly a conference title for the Buckeyes.