There are a couple ways to find your self into the Jug Brotherhood. The conventional path is to create a high quality replica Little Brown Jug and to send your pics of the effort over to me. The other means is via editor's discretion (see Jil Gordon, the artist who paints the score on the jug). Today I'm proud to introduce two new members of Local 1903 who took different paths to breath the rarefied air of Jug Valhalla.
Tom Kemp emailed last month and made his case for immortality. No, he didn't create his own replica crock…he actually bought one from current brother Brian Snider. Recall that Snider made a few different jugs and he ended up offering a couple for sale. Now let's be clear–> you can't buy love and you can't buy your way into this premium club. No sir. But if you put the jug on your desk and have it sit prominently behind you in a corporate video announcing your company's partnership with Samsung…you are IN:
And P.S., the replica Paul Bunyan Trophy doesn't hurt your case either.
Brian Igoe took the more conventional path by painstakingly creating his own jug. He emailed me a while ago with his photos so his membership is a bit overdue: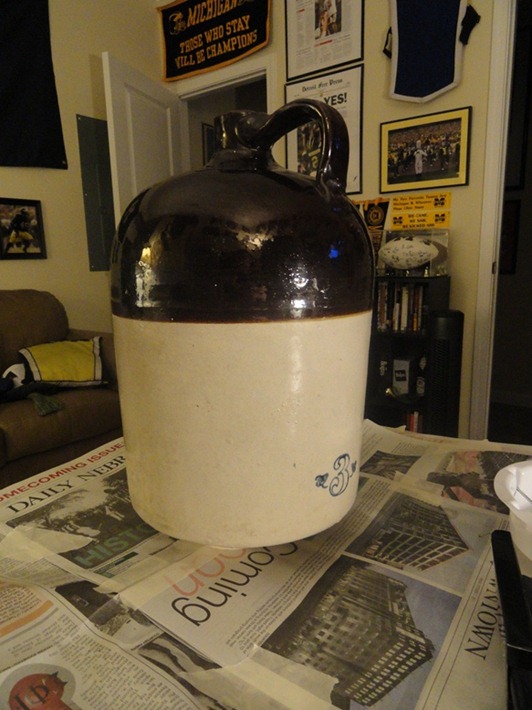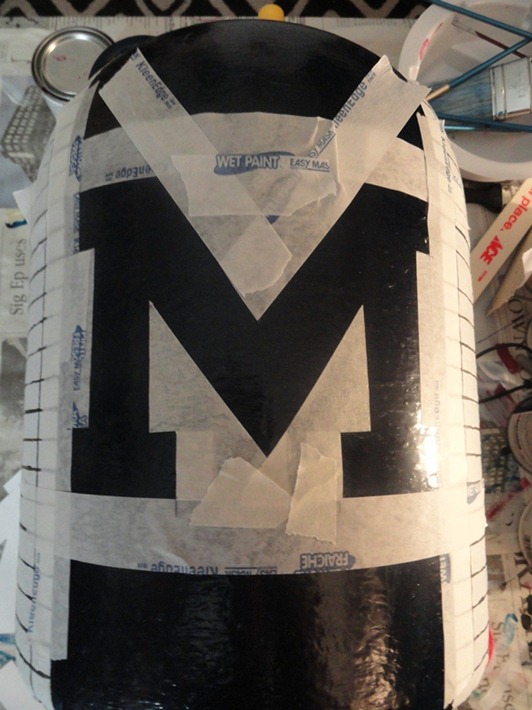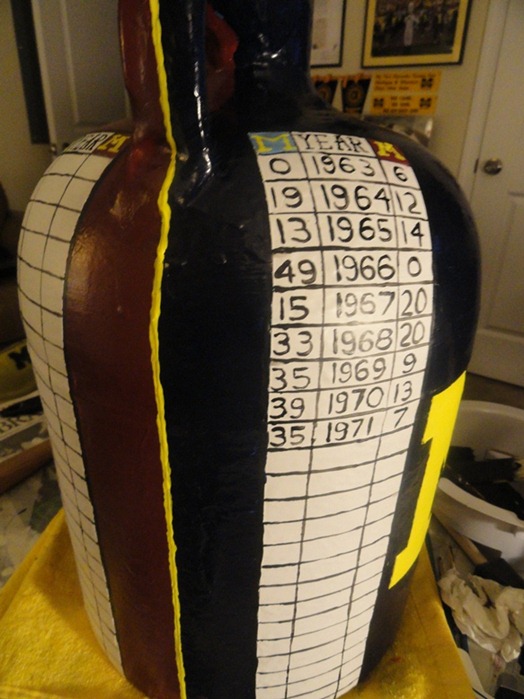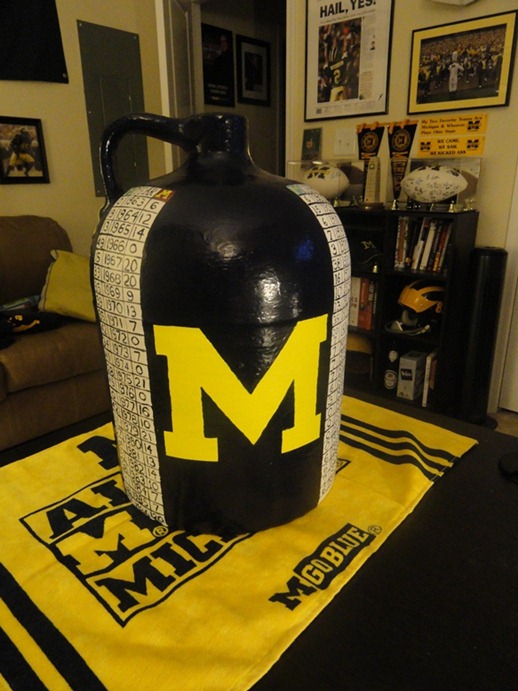 Beautiful work man..and nice nice M Man Cave! Is that Kramer helmet tucked in that bookshelf?
So Brian and Tom, welcome to the Brotherhood. Roll call:
Note that 2013 marks the 100th meeting between Minnesota and Michigan, and the 110th anniversary of the October 31, 1903 game that started the whole tradition. Go Blue!
Follow MVictors on Twitter