I was on campus this morning and took a few shots of the work going on Yost Ice Arena. The structural issue was discovered by one of the mason's working on the new indoor practice facility next door and the University decided to postpone Friday's game scheduled against Miami, OH to investigate and mitigate any risk of injury to passers by or hockey fans.
As of 10:30, the police officer onsite indicated they hadn't officially decided whether tonight's game against the RedHawks would be held. The crews onsite were about to perform some type of simulated stress or break test to, umm, test something.
The Ann Arbor News ran a pic and had a nice piece about this, but I don't think their photo quite captured the issue. Here's my take at it. Basically the top of the wall, or parapet for the architectural elite, is leaning about a foot and a half toward State Street. Here's my best effort at a photo identifying the issue, click to enlarge: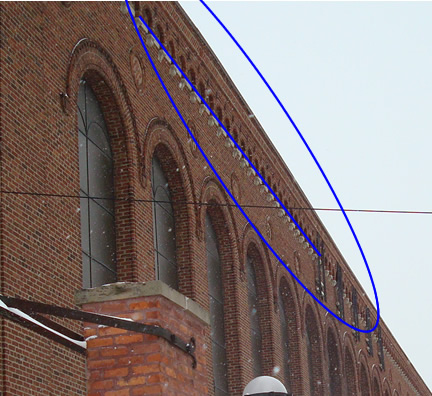 From south of the arena, see how it bows out above the straight blue line?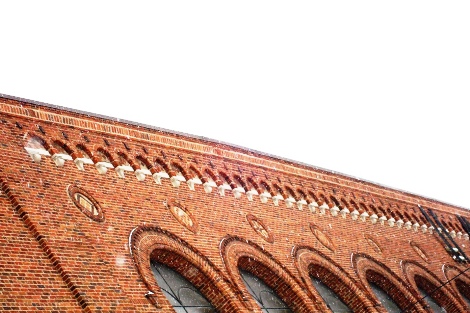 Another view, you can see the bowing at the top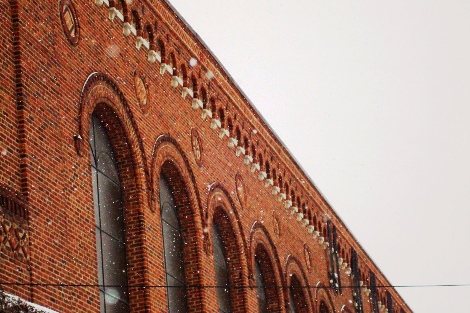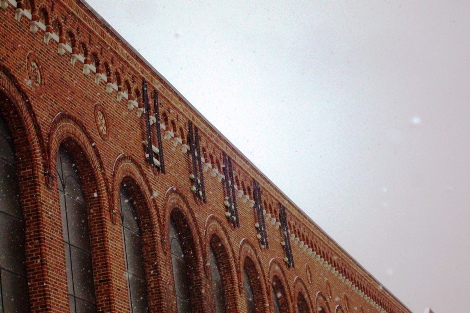 The supports they put in place above the State Street entrance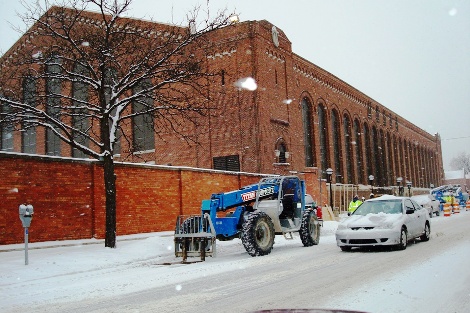 Crews onsite Saturday morning, you can kind of see the bowing even from here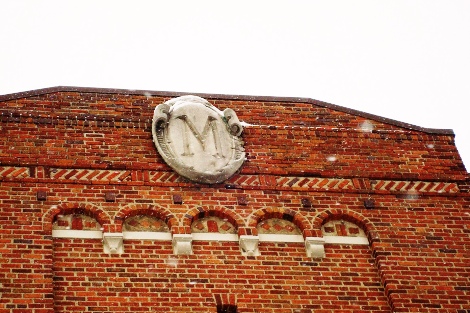 While I was there, a nice shot of the old M logo

A little bonus content, an updated photo of the new indoor football practice facility from State Street: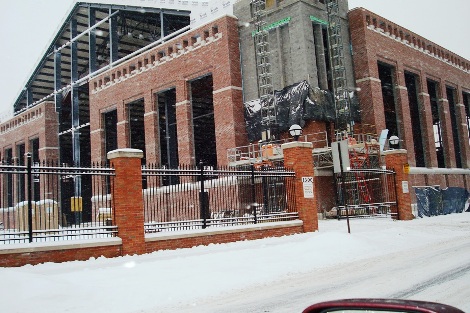 Related:
* When the Game must be Moved – A look at other instances when games had to be moved including 9/11, Kennedy assassination, WWI.