Sights and sounds, prior to the Spring Game: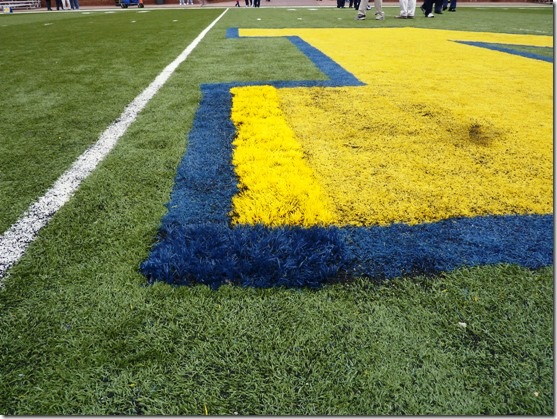 FieldTurf fixed, only a minor trip hazard.  Assume they'll tighten this down before the UConn kick-off.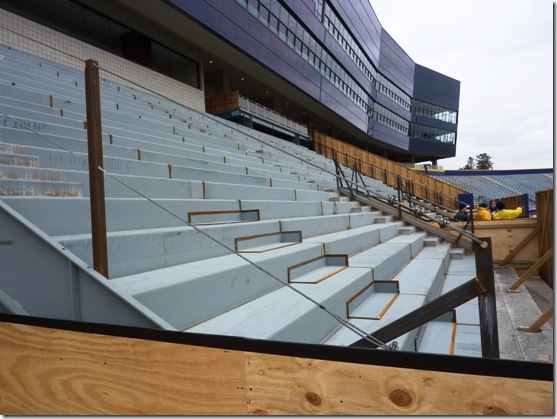 A view of the club seating on the West sideline (where the old Press Box used to set).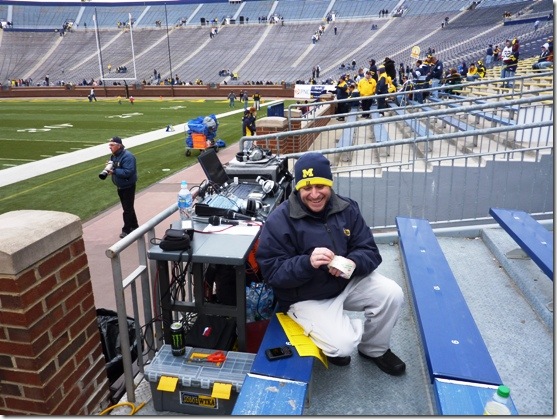 The hardest working man in radio: Ira Weintraub preps the radio set for the WTKA 1050AM live broadcast (in the freezing cold).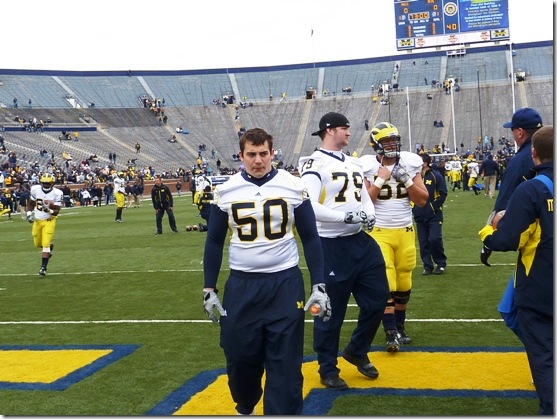 Beyond the quarterback, guy #1 that needs to be healthy next season: David Molk.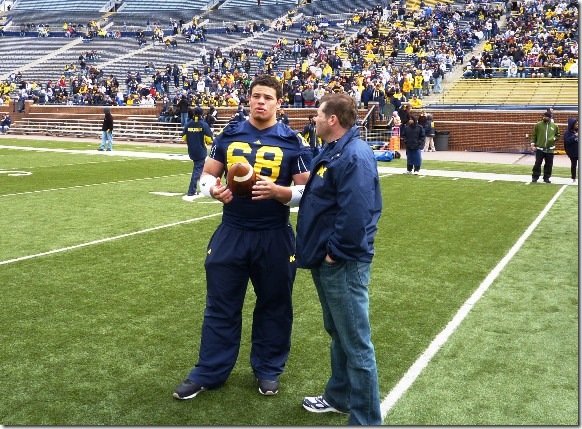 And guy #2, beast Mike Martin