In and around the gridiron before from this fine morning: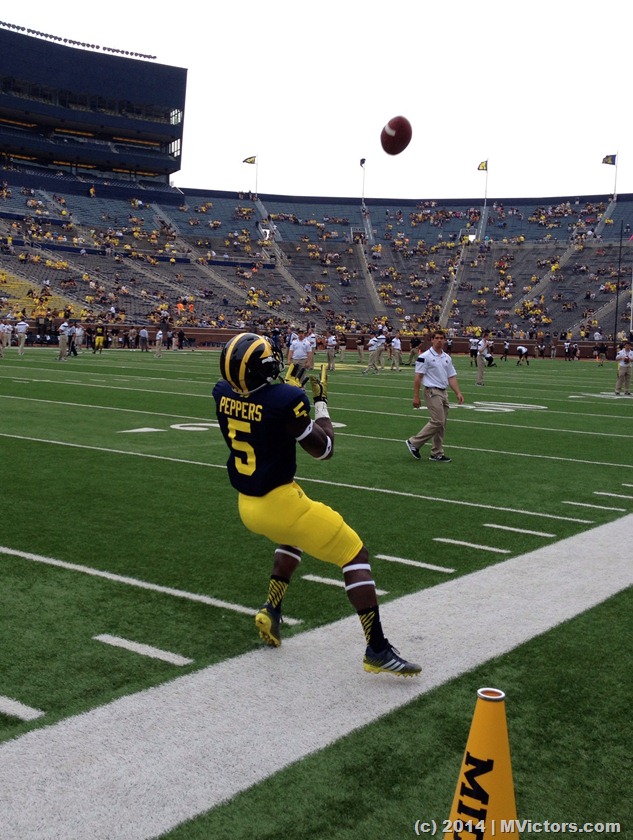 The obligatory Peppers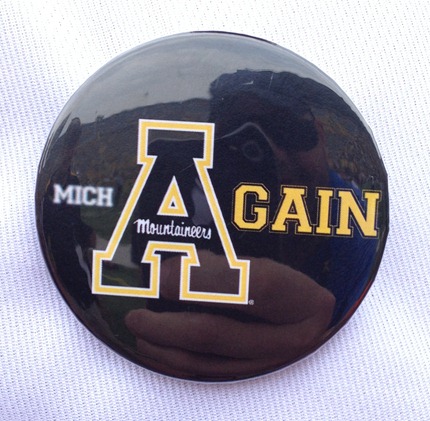 No Horror part Deux, thank you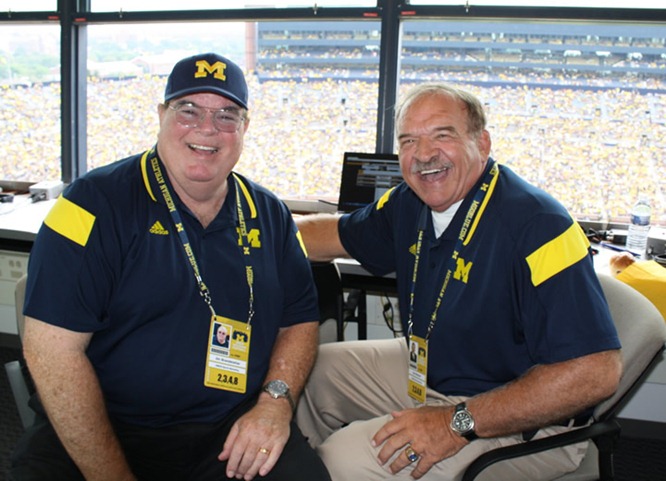 The new radio duo loving it. And P.S., I shook Dierdorf's giant hand and now I can barely type this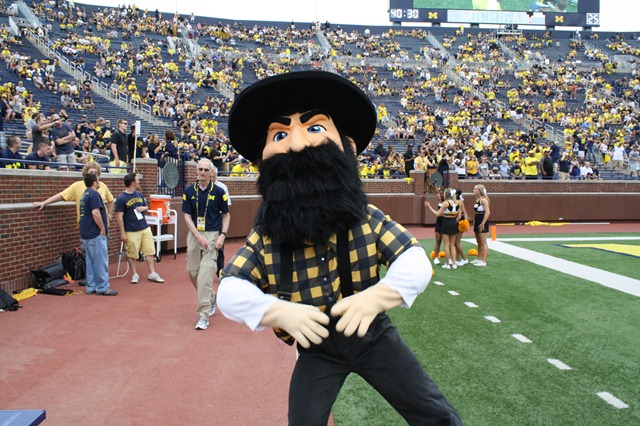 The inside of the mascot head smells like Doritos, Jagermeister and shattered dreams. (HT: Sklars)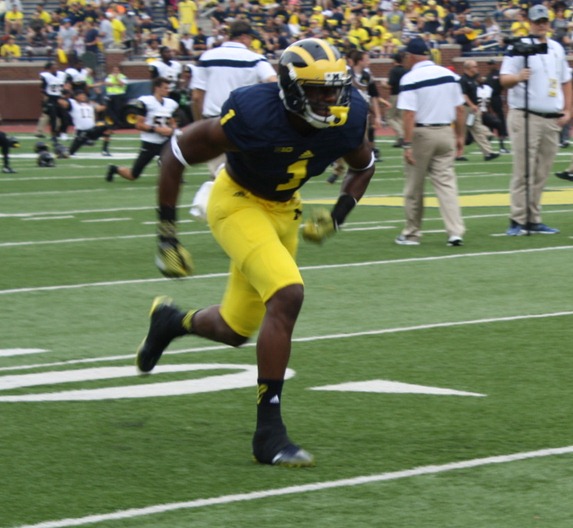 The Funchise — surprised everyone by coming out in the COVETED #1. His statement here. Uniform timeline will be updated.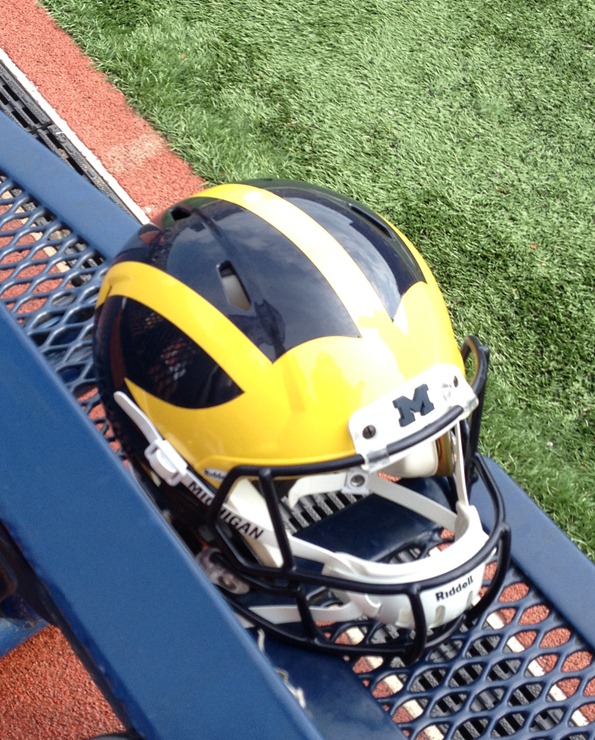 The block M nosebumper made it on the field, Uniform Timeline will be updated. First change to the bumper since 1985 when MICHIGAN replaced the helmet manufacturer in that slot.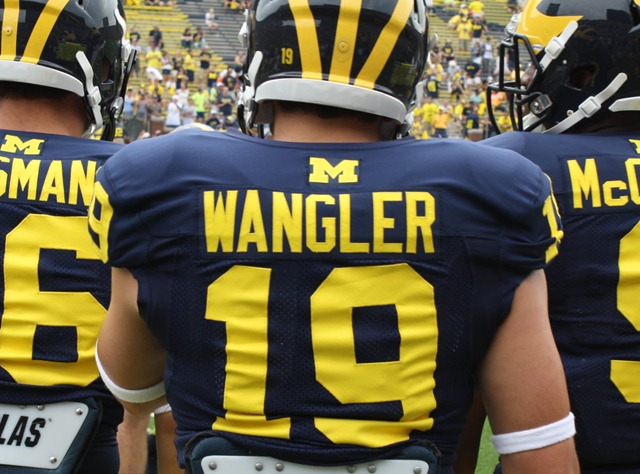 NOTHING wrong with seeing that name roam the west sideline