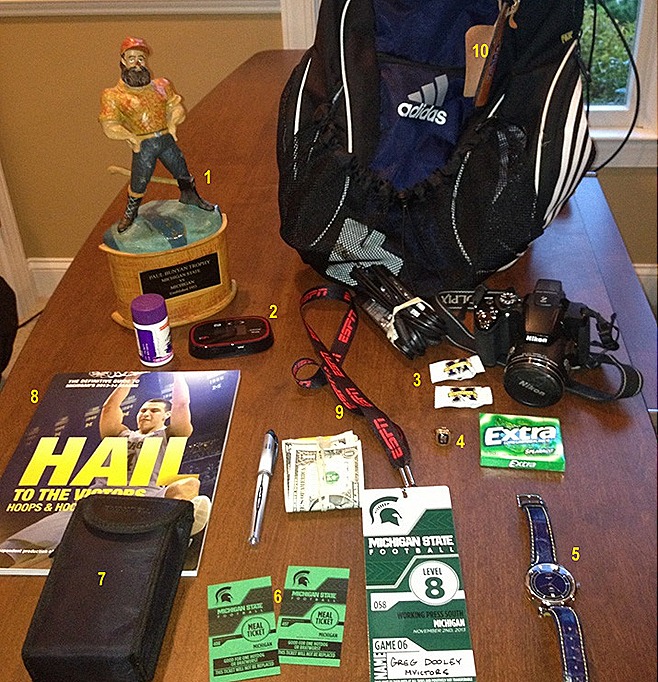 Notes:
1. Paul replica. Packing in case I have to give it back to @DaBangStick after the game
2. MiFi. Just in case.
3. Vintage M logo mints. Someone in the neighborhood handed these out. Kids put them in my office.
4. M ring. Don't break it out too often.
5. MaraWatch. Showing East Lansing a little something called style.
6. Meal Tickets. Love it. Two tickets, good for 1 hotdog OR brat upstairs. Drinks are covered, media pays for everything else.
7. Binoculars. As you can see on the credential, I'm on level 8.
8. HTTV H&H. Hoops and Hockey edition in tow during the timeouts.
9. Credential and lanyard. Got the ESPN lanyard when GameDay came a few years ago, good for road games.
10. Sugar Bowl tag. Almost end of life, my Sugar Bowl bag tag on the backpack.
Not shown: Phone, keys, phone charger, laptop, game face.
Follow MVictors on Twitter